A New Tool to Fight Alcohol and Opioid Deaths
A&S psychologist receives a $1.3 million grant to develop a program to target interrelations between pain, hazardous drinking and use of prescription opioid medications.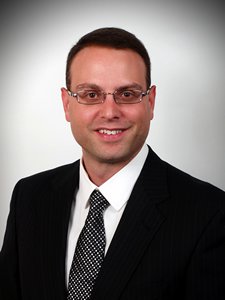 When it comes to preventable death in the United States the third leading cause is hazardous drinking, which is defined as a pattern of alcohol consumption that increases risk for harmful consequences. For people with chronic pain, rates of hazardous drinking are significantly higher. Many individuals suffering from chronic pain are prescribed opioids, which when mixed with alcohol may lead to dangerous and potentially fatal health effects. Since opioids and alcohol are each central nervous system depressants, combining the two can drastically slow breathing and lead to coma. According to a study in the "Journal of Pain," approximately 12% of daily opioid users drink alcohol within two hours of taking their medication.
Joseph Ditre, associate professor of psychology in the College of Arts and Sciences (A&S), will create the first computer-based intervention technique to address hazardous drinking or concurrent use of alcohol and opioids in the context of chronic pain, thanks to a $1.3 million grant from the National Institute On Alcohol Abuse and Alcoholism (part of the National Institutes of Health).
The innovative method is known as a personalized feedback intervention (PFI) and will offer patients individualized feedback in a matter of 20 to 30 minutes – all through a computer or smartphone. This treatment may ultimately be delivered to patients in the privacy of their own home, and comes at a time when the COVID-19 pandemic has caused a dramatic rise in telemedicine between patients and health professionals.
"PFIs are portable, readily adaptable to a variety of mobile health formats (smartphone app), easy to implement, and can be delivered to a large number of patients, which will reduce the patient-provider burden," says Ditre.
Each PFI provides a baseline questionnaire and turns those answers into a personalized feedback presentation. The goal of the PFI is to increase the patient's motivation and intention to reduce drinking and reduce frequency of concurrent alcohol and prescription opioid consumption.
"The intent of the PFI is to develop discrepancy between continued hazardous drinking and alcohol-opioid co-use behaviors, and stated goals for pain management," says Ditre. "It will also challenge patients' beliefs that drinking is an adaptive pain-coping strategy. Demonstrating that a single, brief, integrated, computer-based intervention can simultaneously address hazardous drinking and prevent concurrent use of alcohol and prescription opioid medication would provide a novel, impactful, and highly disseminable intervention that is needed and easily implemented across a variety of healthcare settings."
This work builds on previous research in A&S' Pain and Addiction Research Lab, where Ditre serves as director. He and his colleagues successfully developed a brief, integrated computer-based PFI for tobacco smokers with comorbid HIV and chronic pain that focused on increasing readiness to quit smoking and helped patients confront the misuse of prescription opioids. These and other projects provide a conceptual and practical basis to inform the development of a new integrated computer-based PFI for hazardous drinkers with chronic pain.
Ditre's new study that targets interrelations between pain, hazardous drinking and use of prescription opioid medications represents an important step in the larger landscape of developing effective strategies for reducing hazardous drinking, particularly among underserved populations with coexisting diseases. It could soon prove to be a highly useful and relevant treatment to millions of people around the world.