Forging Communities of 'People with Heart'
Ph.D. candidate in religion receives dissertation fellowship to analyze contemporary Buddhist charities in Southeast Asia.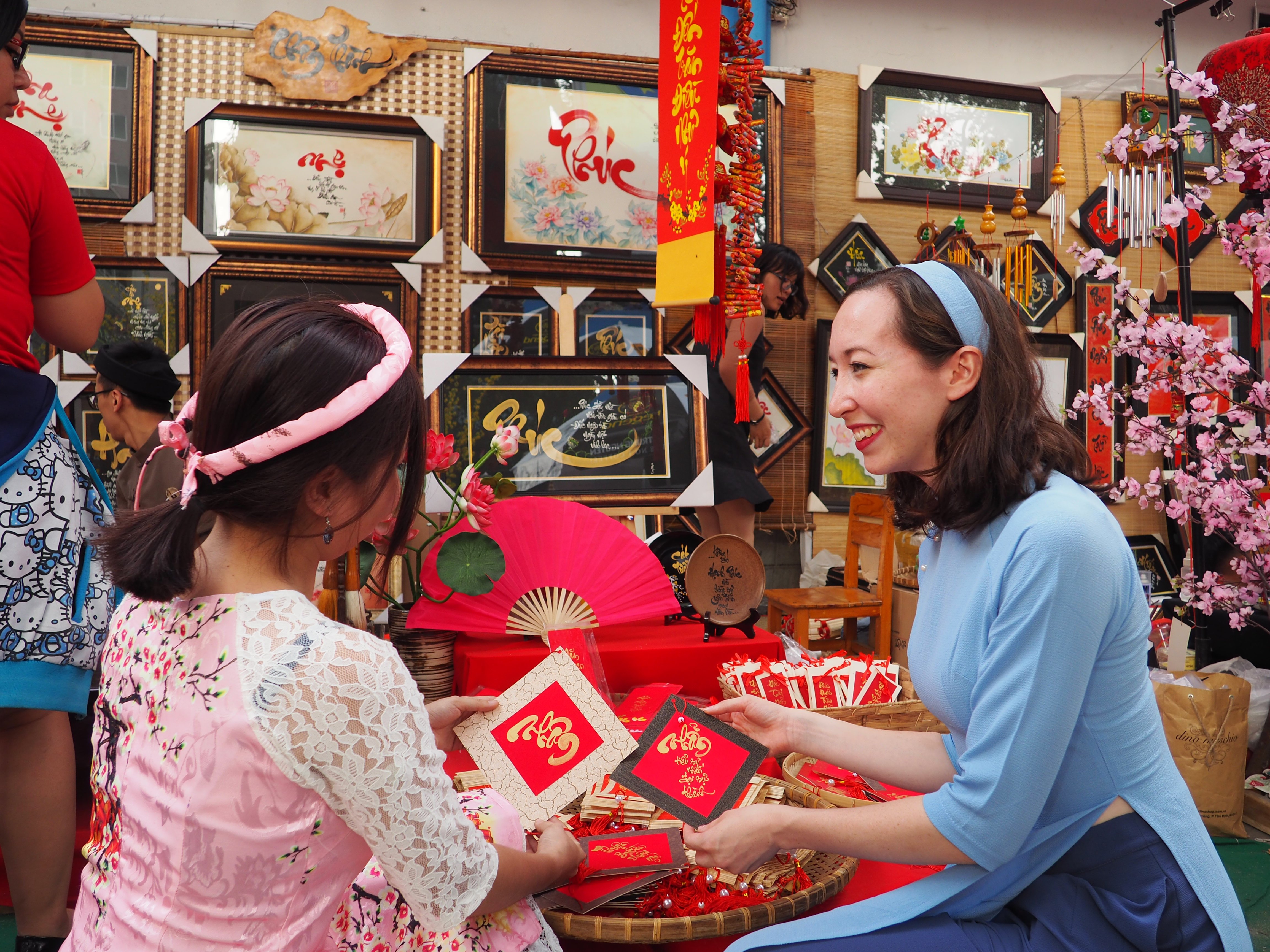 Sara Swenson, a Ph.D. candidate in the Department of Religion, is the recipient of the Charlotte W. Newcombe Doctoral Dissertation Fellowship. Awarded by the Woodrow Wilson National Fellowship Foundation, the Newcombe Fellowship supports promising scholars completing dissertations examining ethics and religion in interesting, original or significant ways.
Swenson is one of 23 scholars in the United States to receive the award, which the Woodrow Wilson National Fellowship Foundation calls the largest and most prestigious award for Ph.D. candidates in the humanities and social sciences addressing questions of ethical and religious values.
Swenson's dissertation, "Sharing Hearts: Buddhist Charities and Urbanization in Vietnam," will provide a deeper understanding of contemporary Buddhism in Southeast Asia. As she explains, while Buddhism has a longstanding history in Vietnam, there has been surprisingly little research on contemporary Buddhist groups. The charities Swenson researched are often comprised of and run by people who do not hold positions of power in official Buddhist institutions. Her research therefore draws attention to how ordinary and marginalized religious practitioners enact Buddhist values on their own unique terms.
Supported by grants from The Robert H.N. Ho Family Foundation in Buddhist Studies and Fulbright-Hays Doctoral Dissertation Research Abroad, Swenson spent 18 months from 2017 to 2019 in Ho Chi Minh City, Vietnam, speaking with nearly 400 volunteers from 25 different grassroots Buddhist charity organizations. She attended two to three volunteer engagements each week, conducting formal and informal interviews with charity participants she met at each event. According to Swenson, each group gathered people from different backgrounds, including young college students, queer couples, retired military veterans, company managers, factory workers, and single parents. Some of the people she interviewed had experienced theft, violence, isolation and financial insecurity. They participated in these charity organizations to explore questions about how to live ethically and transform society through altruism.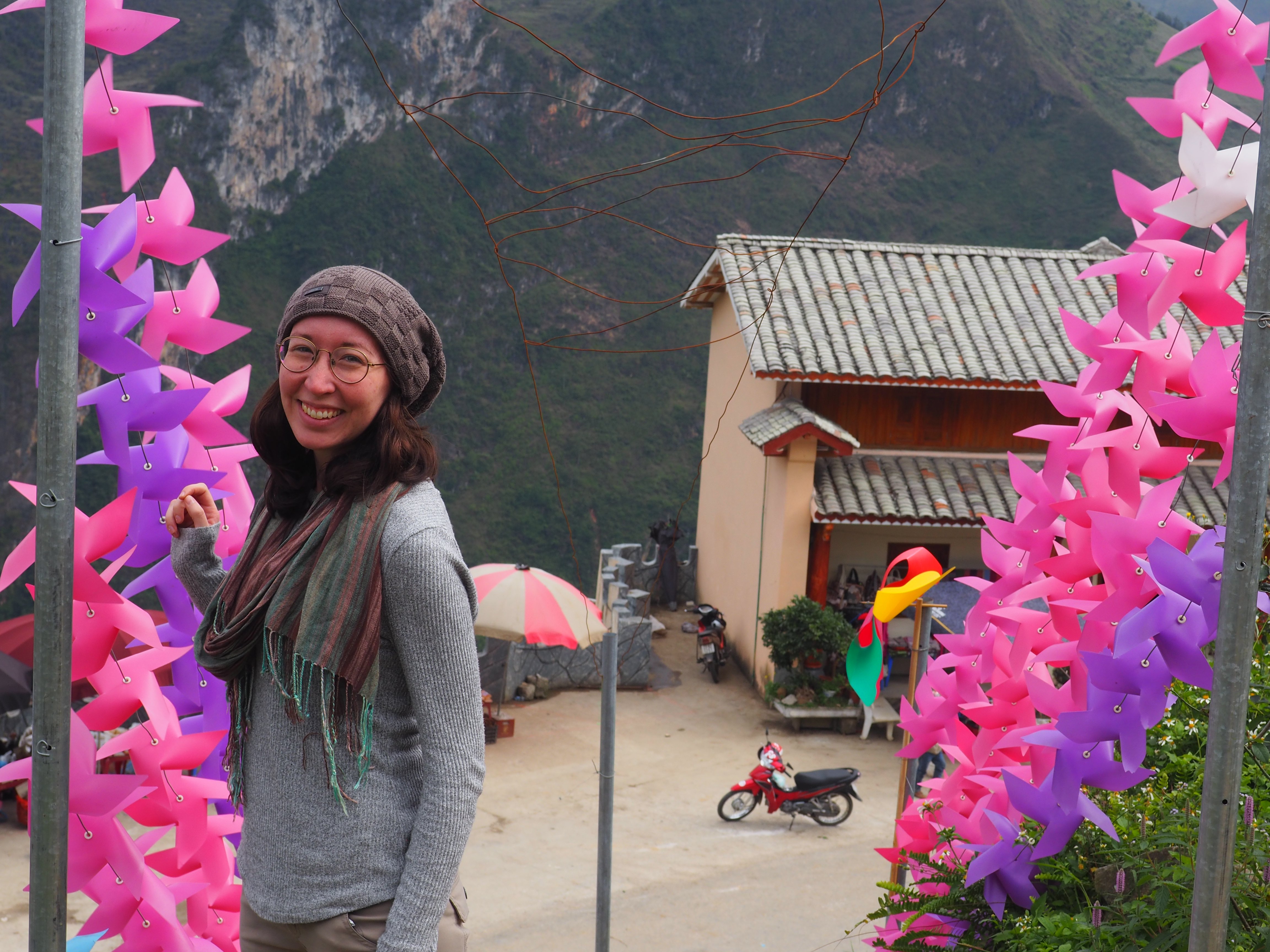 "They decided to join or establish charities to forge communities of 'people with heart' amid the city's atmosphere of alienation and uncertainty," says Swenson. "They showed how everyday people can adapt religious ideas and practices in grappling with questions of meaning and belonging, intensified by urban life."
Thanks to the Newcombe Fellowship, Swenson will now write an analysis of the main themes from her research in the form of a dissertation, which will offer significant findings for religious studies, Vietnam studies, and social scientific theories of altruism. She hopes her research will contribute to deeper understandings of popular religion in Southeast Asia, growing trends in Buddhist humanitarianism, and the role of social media in mobilizing grassroots charity networks.
Funded by the Charlotte W. Newcombe Foundation, the Fellowship was created in 1981 and has supported nearly 1,300 doctoral candidates. Newcombe Fellows have gone on to be noted faculty at domestic and foreign institutions, leaders in their fields of study, Pulitzer Prize winners, and more.