"I no longer fear venturing into the unknown"
A&S student reflects on the Stocks and Finance immersion trip
Editor's note: The Office of Undergraduate Academic and Career Advising organizes a two-day New York City immersion trip each fall, where students meet with alumni and recruiters in the finance industry. Freshmen, sophomores, and juniors from the College of Arts and Sciences and Maxwell are eligible to apply for the experience. Made possible by JP Morgan's Tom Toomey '95, the immersion is meant to help students see one of many career options available to them.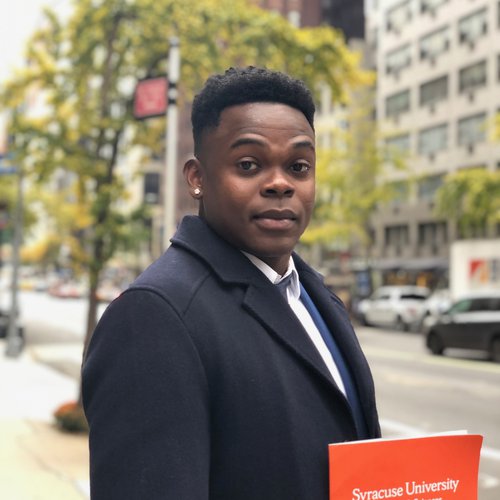 The Stocks and Finance immersion trip to New York City was an incredible experience that helped me understand what it means to be a professional and how to navigate the working world. It provided inspiration, direction, and a kind reminder that the possibilities are endless.
It also gave me insight into the versatility of a liberal arts degree and the immense value that comes from knowing its many interconnected themes. While I have always theoretically understood this, it became clear to me when I heard the experiences of Thomas Toomey '95, a history major who found his passion in finance. Listening to Mr. Toomey's kind words of encouragement transformed the anxiety that I felt for my future into excitement. Knowing that Syracuse's alumni network connects us to people who want us to succeed provided a sense of calm.
While learning from alumni was one of the main objectives of the immersion, we were also very fortunate to walk away with so much more. With visits to the New York Stock Exchange, American Express, Ernst & Young, Bloomberg and Morgan Stanley, we were directly engaging with some of the nation's leading businesses and firms. They were all courteous in their hospitality and informative presentations about their companies' values, cultures and evolution over time.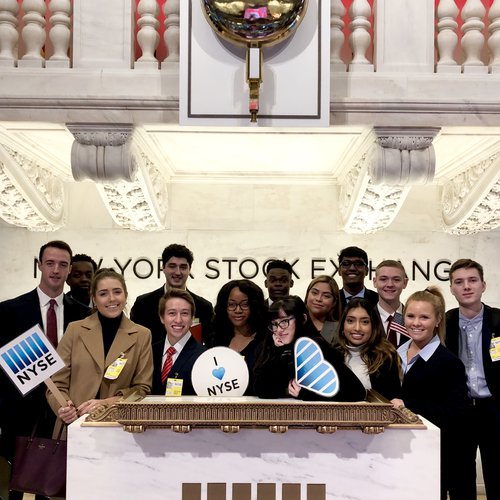 Before we have the confidence necessary to go out and make a dent in the universe, students need inspiration. And learning from individuals who were educated in the same buildings as I am now was nothing short of inspiring. They took things that we thought we already knew and made them more profound. I have always found Syracuse University's alumni network to be impressive, and meeting some of these wonderful individuals on the immersion reaffirmed that to me.
I would like to express my gratitude to the entire career advising team for their efforts. I realize that they are here to see us succeed in every way. Everything about the trip was remarkable: the planning, communication and especially the support that we received as students. I left each company with my dreams and goals reinvigorated, a renewed passion for learning, and a welcoming of new challenges. I no longer fear venturing into the unknown, since you can still stride forward in uncertainty. The supportive community at Syracuse University grants us that; we represent them by daring to be bold.
This reflection was lightly edited for length and style.