Alumni Business Owner Propels 'People-First' Philosophy
Serial entrepreneur Ed Mitzen '89 is part of a new wave of socially conscious business leaders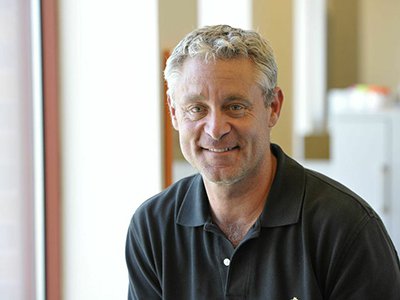 When Ed Mitzen '89 was filling out his college application some 35 years ago, he had one goal in mind—getting into medical school. That all changed after high school graduation, when his father unexpectedly died.

With offers on the table from Cornell and Syracuse, the Albany native trusted his instincts. "As an 18-year-old kid who liked college sports, Syracuse made more sense to me," says Mitzen, a successful high school athlete. "More importantly, the University gave me the financial support I needed."

The death of his father, a biochemist, left Mitzen feeling adrift, but not without acquiring a taste for science. He decided to major in biology in the College of Arts and Sciences (A&S). "I struggled to keep a 2.8 GPA," admits Mitzen, owner of a healthcare marketing agency in Saratoga Springs, New York, called Fingerpaint. "I knew I wouldn't become a doctor."

The rigors of undergraduate research, combined with a sense of civic responsibility gained from presiding over the Pi Chapter of the Psi Upsilon fraternity, ignited Mitzen's entrepreneurial spirit. He worked as a pharmaceutical sales rep in Albany and a pharmaceutical product manager in Rochester, before earning an M.B.A. from the Simon Business School at the University of Rochester.

In 1997, the 30-year-old aspiring business owner returned to New York to start his first company: CHS. "I formed an ad agency without ever having worked for one," laughs Mitzen, who launched Palio Communications two years later.

In 2006, the biopharmaceutical juggernaut Ventiv Health acquired Palio, CHS and other companies for $220 million, providing the seed money for Fingerpaint, which Mitzen opened in 2008.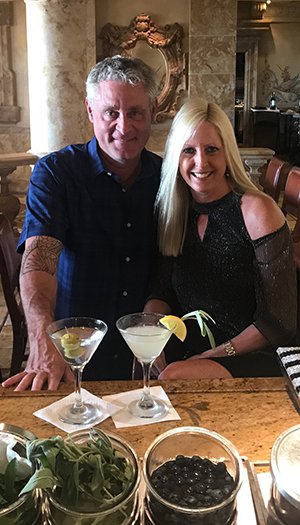 Today, almost everything he touches reflects an unwavering commitment to "family, employees and philanthropy." For instance, Ed and his wife, Lisa, regularly volunteer at Code Blue Saratoga, a temporary homeless shelter, located in a church basement near his office. "The shelter holds about 40 to 60 people. There is only one bathroom and no laundry facilities. We barely have room for food and supplies," says Mitzen, who also serves on multiple boards.

In February 2017, the couple made headlines by offering to pay for the construction of a permanent Code Blue shelter. When done, the two-story home will provide beds for up to 100 people, a full kitchen, showers, a dining room and a food pantry. The home also will contain a drop-in center, where guests can meet social workers and other support staff during the day.

Despite delays over zoning and other land-use regulations, the project is moving forward.

"Lisa and I have gotten to know many of the [shelter's] guests. Some of them deal with mental health or substance abuse issues," says Mitzen, Saratoga Living magazine's "2018 Person of the Year." "Most of them can't catch a break because they have lost their jobs, homes or families."

Bill McEllen, who runs Fingerpaint's New York and New Jersey offices, says the Code Blue project exemplifies Mitzen's people-first philosophy. "By ferociously protecting the core values he believes in, Ed creates the greatest good for our clients and the communities in which we live. People-over-profits is an enduring business model," he adds.

Indeed, Mitzen, 51, is part of a new wave of socially conscious business leaders.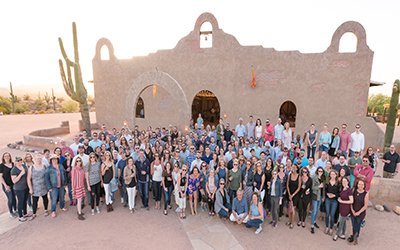 McEllen marvels at how his boss fosters a happy, engaged work environment—from paying 100-percent of his employees' healthcare, to contributing to their student loan repayment programs, to giving each of his 230 workers a four-week paid sabbatical every five years. "Ed is good about recognizing his employees' successes," he says, citing, as an example, the company's recent 10-year anniversary—an all-expenses-paid, three-day celebration in Scottsdale, Arizona.

For Mitzen, "health and wellness" is not just business; it is a way of life. "Lisa and I have all that we need, including a loving family and a circle of good friends. I simply treat people the way I want to be treated," he says.

The approach is paying off, given Fingerpaint's 77-percent growth over the past three years. The agency, which has additional offices in Pennsylvania, New Jersey and Arizona, also is a fixture on Inc.'s list of the fastest-growing U.S. companies and Medical, Marketing & Media's list of the top-100 healthcare agencies.

On any given day, Fingerpaint might be pitching a story about a medical device that treats traumatic brain injuries; doing "media buys" for various cancer treatment and chemotherapy patient products; or branding innovative solutions for patients with central nervous system diseases, such as schizophrenia, major depressive disorder or multiple sclerosis. "I'm proud of what we do because it helps save lives," Mitzen says.  

His involvement with science and medicine also has inspired him to reconnect with his alma mater. In addition to joining the A&S Dean's Advisory Board, Mitzen recently hosted a Syracuse fundraiser with M. Lisa Manning, associate professor of physics in A&S, and Shikha Nangia, assistant professor of biomedical and chemical engineering in the College of Engineering and Computer Sciences. "They were great because a lot of what they do has huge implications for biomedicine," he recalls.

Just as Syracuse took a chance on him, Mitzen hopes to mold the next generation of thinkers, scientists and leaders. In addition to several Syracuse graduates, he recently has hired Kevin Mann, a longtime adjunct professor in the Newhouse School. 

"My company is looking for people who are personable. Do you get along with others? Are you energetic? Do you look me in the eye when I shake your hand?" Mitzen asks. "I want to know what kind of person you are—and who you want to become."