A Space for Success
The Hall of Languages has recently seen an exciting update.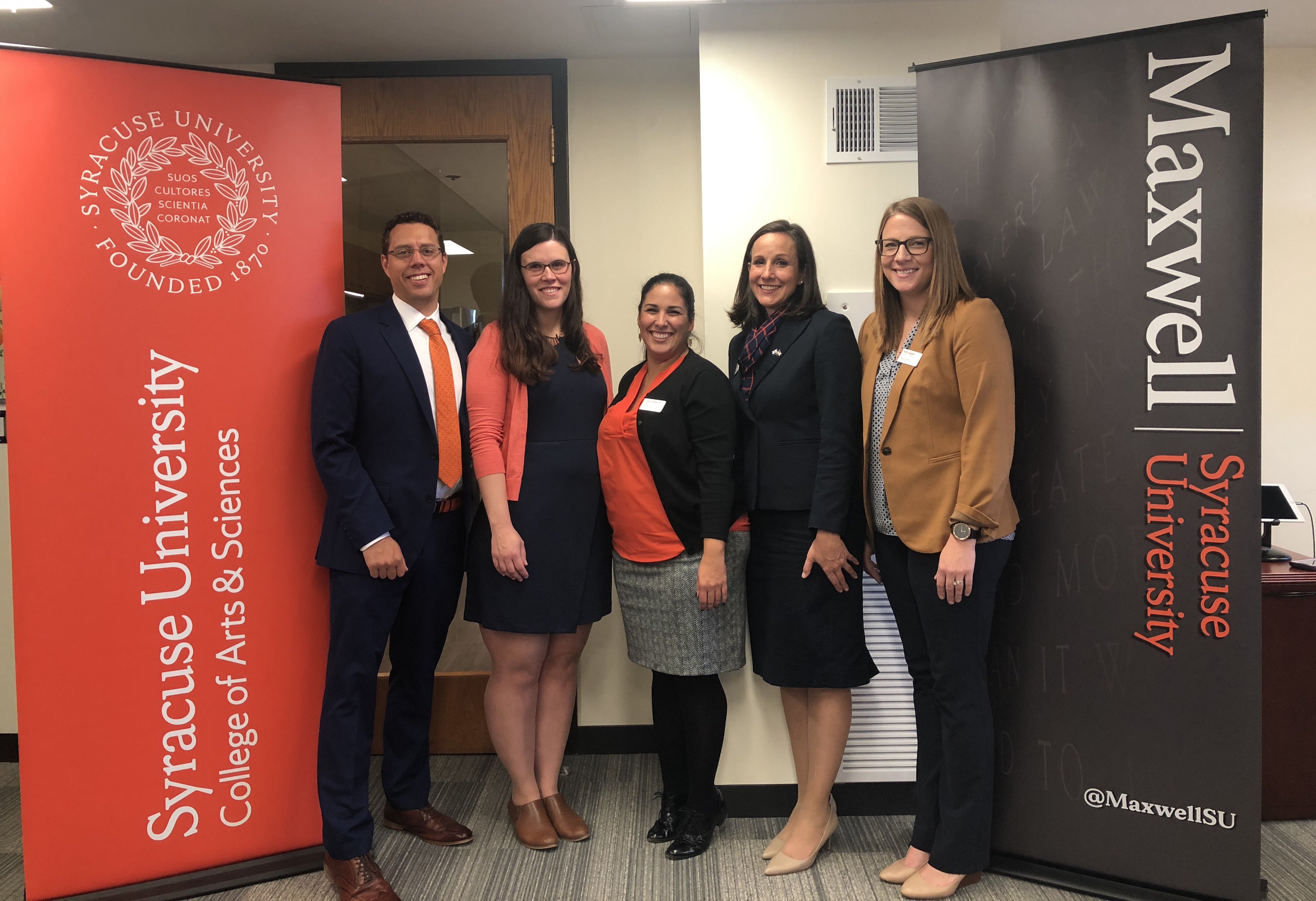 The Hall of Languages, seemingly an unchanging landmark to generations of students, has recently seen an exciting update. Its third floor is home to the newly enlarged and reimagined Office of Undergraduate Academic and Career Advising.
The new 2,600 square-foot suite, dedicated during Family Weekend, underscores A&S' commitment to advising excellence. Steve Schaffling, assistant dean of student success in A&S, notes, "This new space is an example of how we are actively combining career and academic advising. Academic decisions affect career decisions, and vice versa."
Schaffling, who came to Syracuse in 2018, leads more than 30 advisors who manage more than 17,000 student appointments a year. The advisors do more than help students register for classes. They are sounding boards and resources, ready to share information about internships, immersions, research opportunities and career exploration. "Our advisors are willing guides, so students can navigate their choices," Schaffling says. "We encourage them to come back as often they need."
To accommodate the advising office's larger footprint, Dean Ruhlandt and much of her leadership team moved from Hall of Languages to the Tolley Humanities Building. "This creative investment in the advising space allows us to better serve our students and help them achieve success both on campus and post-graduation," Ruhlandt says.
Alumni on campus can visit the advising office at 342 Hall of Languages.
Watch a Q&A, below, with Steve Schaffling as he answers questions about the advising office.