Joni Mitchell Biography Hits All the Right Notes
Professor David Yaffe continues to rake in awards for 2017 bestseller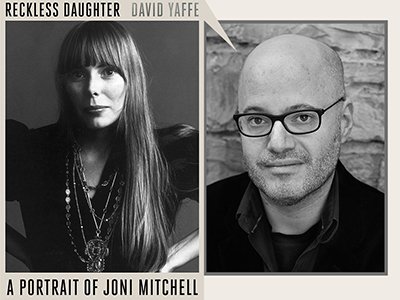 Singer/songwriter Joni Mitchell is an icon of her generation, her 1971 album, "Blue," deemed one of the greatest popular albums of all time. Although Mitchell's music resonates as deeply intimate, the singer herself is fiercely private, largely eschewing media engagement.
Over a 10-year period, Mitchell granted David Yaffe, SU assistant professor of humanities, nearly unprecedented access. The resulting biography, "Reckless Daughter: A Portrait of Joni Mitchell" (Sarah Chrichton Books/Farrar, Straus and Giroux) was published in October 2017 to great interest and acclaim.
A bestseller in Canada, Los Angeles and among indie bookstores, "Reckless Daughter" was named to Rolling Stone's list of Top 10 Music Books of 2017. More recently, the book was named Best History in the 2018 Association of Recorded Sound Collections Awards for Excellence in the Best Research in Recorded Popular Music category, and was honored with a 2018 ASCAP Foundation Deems Taylor/Virgil Thomson Award.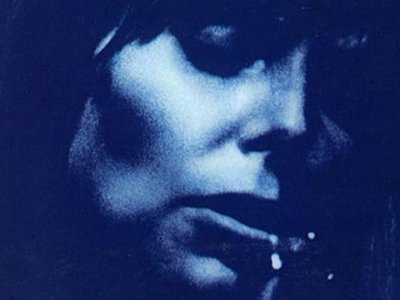 "Reckless Daughter" provides a portrait of the Canadian-born artist, drawn from interviews with dozens of Mitchell's confidants and collaborators, from her childhood in Saskatoon, Saskatchewan, through her aneurysm in 2015. In its review, the Atlantic called "Reckless Daughter" the "best full-length treatment of Mitchell yet published. ... [Yaffe] forges an intimacy with Mitchell on her own, uncompromising terms by truly listening to her, as closely and as generously as she's always deserved."

What sets the book apart, perhaps, is Yaffe's critical analysis of the craft of Mitchell's musicianship. Yaffe is a nationally renowned arts and music critic—he was awarded the 2012 Roger Shattuck Prize for Criticism in 2012—and uses his background in music history and music theory to dissect the harmonic and rhythmic elements of Mitchell's songs. The New Yorker called Yaffe "a brilliant analyst of how Mitchell's songs are made."

Yaffe, a pianist who attended an arts high school in his native Dallas, got his start in music criticism when, as an undergraduate at Sarah Lawrence College, he landed an internship with the music section of the Village Voice. "This was a section that had amazing history. Gary Giddins was the gold standard in jazz criticism. Bob Christgau is known as the dean of rock critics. Working with these amazing mentors was like an extension of the college campus," says Yaffe, who went on to intern with pioneering rock critic Richard Goldstein. "As a 20-year-old kid who grew up obsessed with this stuff, it was extraordinary."

With the ambition to combine a career as a writer and an academic, Yaffe pursued a Ph.D. at the CUNY Graduate Center. His dissertation research combined work as a jazz critic and as a literary scholar to explore how American writers represented jazz, culminating in his first book, "Fascinating Rhythm: Reading Jazz in American Writing" (Princeton, 2006). He is also author of "Bob Dylan: Like a Complete Unknown" (Yale, 2011).
Yaffe, whose widely published criticism and other writing has appeared in publications including The New York Review of Books, The Paris Review, The Nation, Harper's, Slate, New York, The Village Voice, The New Republic and Bookforum, first wrote about Mitchell in 2007, in a cover story for the New York Times' Arts and Leisure section, about her collaboration with the Alberta Ballet. Her comment, "Man, I need a biographer," was all the encouragement Yaffe needed.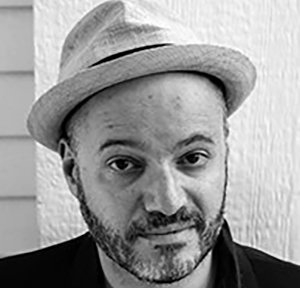 Interviewing Mitchell and nearly 60 others between 2007 and 2016, Yaffe says much of the book's writing was completed between 2013 and 2015, while he was the Dean's Fellow in the Humanities. "I made optimal use of my time to write, rewrite, and conduct my final epic interviews with Joni," he says.

Yaffe joined the Syracuse faculty in 2005 and teaches humanities electives, largely about songs. Although he still gets a daily Google alert on Joni Mitchell ("I can't bear to part with it," he says), and his classes this semester include one on Mitchell and another on singer-songwriters (Mitchell, Dylan, and Leonard Cohen), he insists he doesn't have total tunnel vision.

Yaffe recently completed writing his first musical, "Mensch!," set on a university campus and at a mental hospital, which he has been recording with "enormously talented SU musical theater majors," he says. "We'll see where it goes."
Featured
David Yaffe Assistant Professor, Humanities
Media Contact