Psychologists Earn Rare Perfect Score on NIH Grant Application
Sarah Woolf-King, Stephen Maisto awarded "10" on grant proposal, funding treatment of HIV-infected hazardous drinkers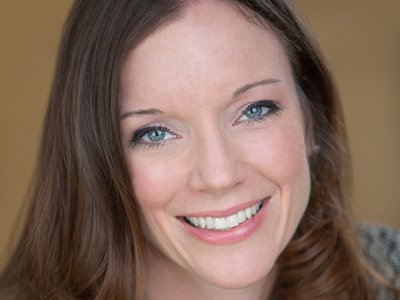 Two psychologists in the College of Arts and Sciences (A&S) have earned a rare perfect score on a National Institutes of Health (NIH) planning grant application.

Sarah Woolf-King and Stephen Maisto—assistant professor and professor, respectively, of psychology—are co-recipients of a three-year, $667,000 NIH grant from the National Institute on Alcohol Abuse and Alcoholism (NIAAA). Using a special scoring system, an NIH review committee gave the application an overall impact score of "10"—the highest score possible.

Woolf-King says the score came as a "complete shock" to her. "Even though Steve and I were confident in the quality of the grant submission, I doubt that such a score will happen again in our careers," says Woolf-King, a licensed clinical psychologist who studies health psychology, epidemiology and behavioral medicine. "We are very excited about this project, and believe it has potential to enhance care and treatment-related outcomes for people living with HIV."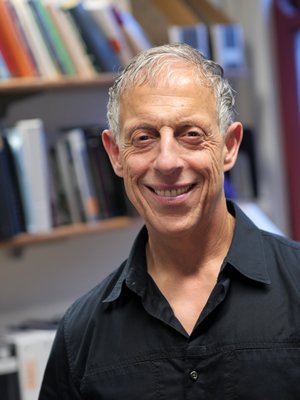 Their NIH project utilizes a brief, telephone-based version of Acceptance and Commitment Therapy (ACT), a type of treatment that has gained recognition for treating substance use and mental health problems. "We want to pilot-test its feasibility and acceptability for PLWH [people living with HIV] who are hazardous drinkers," says Maisto, also a clinical psychologist, with expertise in the assessment and treatment of substance use disorders. "Sarah and I hypothesize that the adapted treatment will result in decreased alcohol use; improved ART [antiretroviral] adherence; and decreased symptoms of depression, anxiety and non-prescribed drug use."

Studies show that hazardous drinking is a critical factor in HIV treatment, increasing the risk of onward HIV transmission and poor treatment results. No alcohol treatment for PLHW, however, has produced long-term reductions in heavy drinking or even a significant effect on HIV-related treatment outcomes. Hence, the need for "novel and feasible treatments," Woolf-King says.

"If successful, this mindfulness-based treatment will have broad implications for use in HIV and other integrated care settings," she continues.

Woolf-King and Maisto will oversee a multidisciplinary team of researchers from Syracuse; SUNY Upstate Medical University; the University of California, San Francisco; and the Fred Hutchinson Cancer Research Center in Seattle. They will adapt an ACT-based treatment, previously shown to be efficacious for smoking cessation, over a series of interviews and focus group discussions with HIV clinic patients and providers.

Afterward, the duo will conduct a comparative-effectiveness randomized clinical trial (RCT). "We will randomly assign 74 HIV-infected hazardous drinkers to the adapted ACT treatment, or to a brief alcohol treatment, similar in length and frequency of sessions," Maisto explains. "We will then assess feasibility, acceptability and preliminary trial outcomes at six-week, three-month and six-month periods."

Woolf-King and Maisto hope to provide essential data for a larger NIH grant application, enabling them to conduct a full-scale RCT.

John Liu, Syracuse's vice president for research, applauds the professors' efforts. "Under an increasingly competitive research environment, obtaining an R34 planning grant from NIH reflects a high level of achievement. Moreover, the rarity of receiving a perfect score exemplifies the quality of research being done by these two professors and the rest of the Department of Psychology," he says. "This is fantastic news for not only the University, but also the research community and society, as a whole."

As members of the clinical psychology faculty, Woolf-King and Maisto provide balanced training in the science and practice of clinical psychology. Much of their research draws on the scientist-practitioner model and empirically tested methods.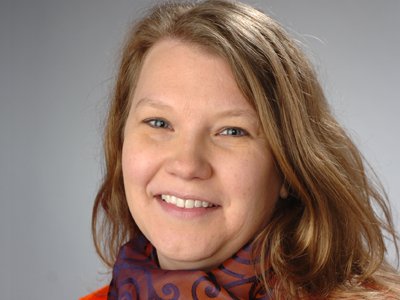 Alan Middleton, associate dean of research and scholarship in A&S, says Woolf-King and Maisto exemplify a new chapter of research enterprise at Syracuse. "The scientific community has shown the highest respect for their research," says Middleton, as a physics professor. "Their work on interventions to prevent disease, now more strongly supported with significant resources from the NIH, promises to promote health and well-being. This continues the increasing well-funded activity with societal impact that transpires in the Department of Psychology."

Adds Amy Criss, professor and chair of psychology: "This award speaks to the outstanding research being conducted by Steve and Sarah. More than that, it benefits the entire department by providing opportunities for graduate and undergraduate students to be trained in the psychological sciences."