Arts and Sciences, Maxwell School Welcomes New Assistant Dean of Student Success
Steven Schaffling will oversee the advising and career services unit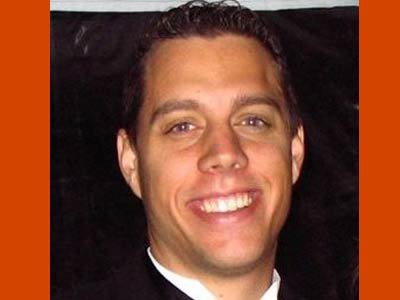 The College of Arts and Sciences and the Maxwell School of Citizenship and Public Affairs announce the appointment of Steven Schaffling as the Assistant Dean of Student Success.
Schaffling comes to Syracuse from Drexel University in Philadelphia, where he served in multiple leadership positions-most recently as the Director of University Advising in the Office of Enrollment Management and Student Success. At Syracuse, he will report to Deans Karin Ruhlandt and David Van Slyke, in A&S and Maxwell respectively, and will be responsible for leading the newly restructured Advising and Career Services unit serving undergraduates, ensuring exceptional student outcomes from their first year through to graduation.
"I am delighted to welcome Steven to our leadership team. His exemplary track record of innovation and strategic planning, in regards to student advisement and retention, is well-known," says Dean Ruhlandt. "I am especially excited to work with Steven, as he is tasked to spearhead new initiatives aimed at strengthening student success, including the implementation of innovative practices for career guidance."
David Van Slyke, Dean of Maxwell School of Citizenship and Public Affairs agrees: "Steven understands and appreciates the diversity, strengths and opportunities of a rigorous liberal arts education and the corresponding range of experiential learning possibilities. His vision, research and experiences demonstrate how high quality academic and career advising is critical for student success. I am very much looking forward to working with him and the new team of professionals."
As the Assistant Dean of Student Success, Schaffling will oversee the advising staff and closely collaborate with academic faculty to more closely assess student support and service needs. In doing so, he will also facilitate new cross training for college advisors on academic programs, career guidance, financial aid, learning support, student services and other core institutional support services.
"I am motivated by the investment that the College of Arts and Sciences and the Maxwell School is making in the student experience. It is clear how much they value the quality and consistency of academic, career, and pre-health advising–ultimately appreciating how large of an impact great advising has on student success at Syracuse," explains Schaffling. "The College is unmistakably viewing advising as the 'hub of the wheel' when it comes to the student experience, and I'm excited to lead that initiative."
Beginning his career as an academic advisor, Schaffling has spent the past decade advocating for students, creating several modern programs aimed at bolstering retention rates of at-risk students. Most recently, he led the development of a standardized academic probation process which directly contributed to the highest freshman retention rate in Drexel University's history. Additionally, he has been invited to present at several symposiums, including the annual John Gardner Gateway Institute and the Global Community for Academic Advising (NACADA) international conferences.
Schaffling earned a bachelor's degree in psychology from Villanova University and an Ed.D. in higher education administration from Northeastern University.