'Like Traveling to Another Planet'
Professor Jeff Karson's latest book recognized with a prestigious PROSE award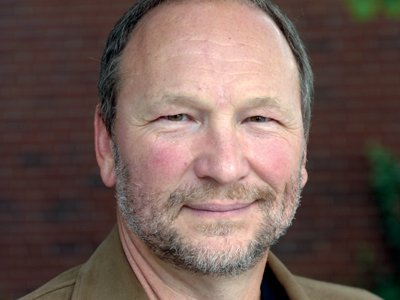 Bringing to light spectacular new views of the vastly unexplored landscapes that lie under the waves is the focus of the newly honored book, "Discovering the Deep: A Photographic Atlas of the Seafloor and Ocean Crust" (Cambridge University Press, 2015).
Jeff Karson, professor of Earth sciences, is the lead co-author of the visually stunning volume along with Deborah Kelley, professor of oceanography at the University of Washington; Daniel Fornari, a marine geologist and senior scientist at the Woods Hole Oceanographic Institution (WHOI); Michael Perfit, professor of geological sciences at the University of Florida; and Timothy Shank, an associate scientist in biology at WHOI.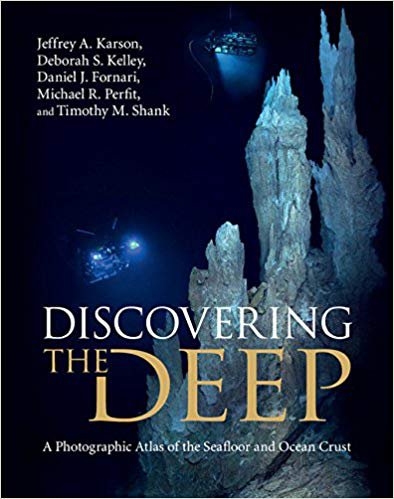 Recently, "Discovering the Deep" was bestowed with a prestigious 2016 PROSE Award in the Earth Sciences category. Often called the Academy Awards of the publishing industry, the PROSE Awards, given annually by the Association of American Publishers, recognize the very best in professional and scholarly books. The awards have been given out continuously since 1976 and are recognized at the Professional and Scholarly Publishing (PSP) Division of the Association of American Publishers luncheon in Washington, D.C.
Additionally, the text was chosen as one of Cambridge University Press' top award winning books of the year. As part of that distinction, the publisher offered free online access to the publication in celebration of International Academic Book Week this past January.
Karson says the book—representing a synthesis of results of investigations of the deep sea floor from over the past 60 years—took more than a decade to compile. He attributes this to the sheer amount of new material and important discoveries that accumulated as the team began to write about them. The researchers almost had trouble keeping up.
"Descending to the seafloor to study geological processes is like going to a different planet: a place of total tranquility and silence, with no light, no weather, incredible pressure from the weight of the overlying ocean, and no signs of civilization, all only a few miles beneath the sea surface," Karson explains. "It is truly like traveling to another planet. We hope our book helps to share our fascination and excitement of investigations of this extreme environment."
Along with Robert Wysocki, assistant professor of art in the College of Visual and Performing Arts, Karson is also a co-founder of the Syracuse University Lava Project, which creates natural-scale lava flows for scientific experiments, educational demonstrations and artistic creations.
For more information about "Discovering the Deep," visit Cambridge University Press. 
Featured
Jeffrey Karson Professor Emeritus: Tectonics & Magmatism of Rifts and Transform Faults
Media Contact