Syracuse to Host Ethnomusicologists Eric Usner, Michael Birenbaum Quintero
Usner will discuss teaching music and the humanities, April 7; Birenbaum Quintero, Afro-Colombian music and soundscapes, April 12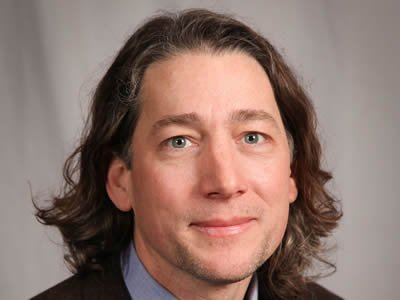 Syracuse University will present programs by two distinguished ethnomusicologists.

Eric Usner, visiting assistant professor of music at Franklin & Marshall College, will lead a hands-on workshop about teaching in music and the humanities on Friday, April 7, from 9:30 a.m. to noon in 309 Bowne Hall.

On Wednesday, April 12, Michael Birenbaum Quintero, assistant professor of music at Boston University (BU), will discuss Afro-Colombian music and soundscapes from 5:45-7 p.m. in the Peter Graham Scholarly Commons (114) in Bird Library.

Both events are free and open to the public; however, Usner's workshop requires registration. To register or receive more information, contact Sydney Hutchinson, assistant professor of music history and cultures in Syracuse's Department of Art and Music Histories, at 315.443.5031 or sjhutchi@syr.edu.

Usner's workshop is sponsored by the Mobilizing Music Working Group of the Central New York Humanities Corridor, with support from a grant by the Andrew W. Mellon Foundation.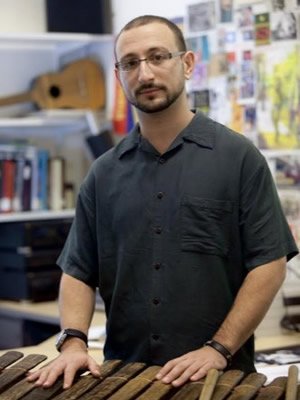 Birenbaum Quintero's lecture is sponsored by the College of Arts and Sciences.

Hutchinson expects both speakers to address theoretical and methodological approaches used to study music in specific social contexts.

"Professor Usner is an activist and an ethnographer of expressive culture, someone whose work is steeped in collaborative scholarship, dialogic pedagogy, community-based learning and experiential education," Hutchinson says. "Likewise, Professor Birenbaum Quintero is an accomplished teacher-scholar, with an interest in how blackness is framed and how black identities are formed through music in the Colombian Pacific and beyond."

Titled "Teaching in Real-Time," Usner's workshop is for arts and humanities faculty and graduate students. The goal of it, Hutchinson says, is to get clear on "why we do what we do." Among the topics to be covered are dialogic pedagogical techniques and strategies.

"Although the workshop is designed by and for music educators, it really applies to anyone in the liberal or performing arts," she says. "We will address an array of questions and issues, including the nature of teaching [e.g. academic vs. extracurricular]; the importance of engaged, site-specific education; and the role of the academy in understanding what it means to be human."

Hutchinson considers the workshop timely, in light of President Trump's proposed budget cuts to the national endowments for the Arts and Humanities. "Never has there been more of a moral imperative to examine the kind of work we do and how we can do it better," she says.

Trained as an ethnomusicologist, Usner has broad interests in music, performance and expressive culture. He has conducted ethnographic work on the late '90s swing revival and the culture of classical music in contemporary Vienna. Usner has taught at The Johns Hopkins University; The University of Chicago; Sarah Lawrence University; the University of California, Riverside; West Chester University; and the University of Vienna. He earned a Ph.D. from New York University.

Birenbaum Quintero also is a trained ethnomusicologist, but his research centers on currulao music along the Pacific coast of southern Colombia and northern Ecuador. The marimba figures prominently in currulao, and bears witness to the black experience in colonial Latin America between the 1490s and 1850s.

"Currulao encompasses many styles of music rooted in African culture," Hutchinson says. "[Birenbaum Quintero] uses fieldwork and historical methods to understand this music in context of neoliberalism, cultural mobilization and civil war in present-day Colombia."

Titled "Loudness, Excess, Power," Birenbaum Quintero's presentation will go beyond currulao, and will look at practices of and ideas about noise in the Colombian seaport of Buenaventura. He will connect these issues to broader ones about inclusion and exclusion in neoliberal states in the Southern Hemisphere.

For example, Birenbaum Quintero will consider how the noise from certain sites—from homes and hotels to mining campus and torture chambers—exemplifies notions of power, political action, and personhood.

Hutchinson says the program also will provide a glimpse into a little-known part of the world. Approximately 85 percent of Buenaventura's inhabitants, she says, are of African descent, their ancestors having worked in gold mines and on plantations during Spanish colonization.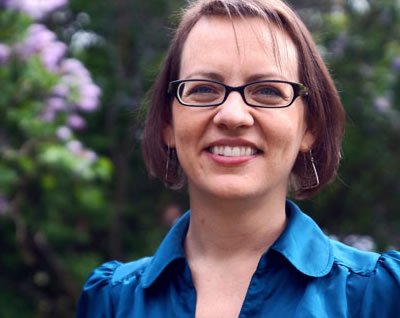 "His lecture will explore how blackness has been framed and contested through sonic practices," she says. "It also will examine cultural policies and cultural politics, vernacular uses of technology, and the sounded environment of the neoliberal shantytown."

Prior to BU, Birenbaum Quintero taught at Bowdoin College. He also has held visiting appointments at Johns Hopkins and the Universidad del Valle in Cali, Colombia, and has delivered the keynote address at the first annual Congress of Marimba and Traditional Song of the Colombian Pacific in Buenaventura.

Birenbaum Quintero is working on a book titled "Rites, Rights and Rhythms: A Genealogy of Musical Meaning in Colombia's Black Pacific" for Oxford University Press.

The Humanities Corridor is a large-scale interdisciplinary project, co-founded by Syracuse, Cornell University and the University of Rochester. Since 2011, it has grown to encompass the New York Six Liberal Arts Consortium: Colgate and St. Lawrence universities, as well as Hamilton, Skidmore, Union and Hobart & William Smith colleges.

To date, the Humanities Corridor has sponsored more than a hundred different working groups, coordinated by nearly 300 regional scholars. The working groups, in turn, have generated over 400 scholarly activities, including panel discussions, lectures, screenings, readings, performances, workshops and masterclasses.