Biology Professor Recognized for Innovative Teaching
Jason Wiles' Education Efforts Awarded at National Conference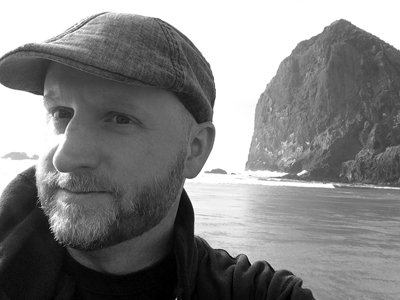 Biology Associate Professor Jason Wiles received the annual Teaching Excellence Award from the Association of College and University Biology Educators (ACUBE), the second national award he was given this past fall. The award recognizes innovation in teaching biology at the collegiate level.
"The award was a welcome surprise," Wiles says. "ACUBE members are extremely dedicated to excellence in teaching, so being recognized by the organization in this way is a true honor."
ACUBE fosters novel and effective approaches to teaching biology in numerous post-secondary institutions, with members coming from everything from community colleges and technical schools through large research institutions. The organization consists of members from all career stages, including graduate students and postdoctoral researchers.
Wiles received the Teaching Excellence Award at ACUBE's 60th annual meeting in Milwaukee, where he led a session exploring research on the scholarship of teaching and learning. Two graduate students in Wiles' group, Jeremy Sloane and Ryan Dunk, were also awarded ACUBE's Carlock Award for graduate student research. Along with recognition, the Carlock Award includes funding to partially cover meeting expenses.
The Teaching Excellence Award recognizes Wiles' personalized approach to teaching introductory biology. Acknowledging that students in his courses come from diverse backgrounds, Wiles aims to investigate students' preconceptions—or even misconceptions—about the subject. "That's hard to do on an individual basis in a large lecture hall, so I need to get them talking to each other about their own ideas and working toward better understandings in a social learning context," he explains.
Wiles creates numerous opportunities to query students' conceptions and boost engagement. To this end, members of his biology education research lab have developed a Peer-Led Team Learning program where previous years' successful students facilitate problem solving sessions with current students.
"Peer-Led Team Learning has proven quite effective for students toward learning biology, and it has many additional benefits for the students as well as the leaders," he says, referring to research his group has done supporting the efficacy of this learning strategy. "It's one of the things we're most proud of."
Wiles has been involved with ACUBE for nearly a decade, having become a member in 2009. He is a member of the editorial board of the organization's journal, Bioscene, and serves on the steering committee, a role he has held for the past two years.
Outside of his introductory courses, Wiles teaches online courses for University College as well as a summer course on biology and society. He also works closely with Syracuse University Project Advance (SUPA) to implement science teaching innovation in SU-based courses for high school students throughout the Northeast.
"The classroom isn't the only place where learning happens, so I am proud of the work my team does to provide opportunities for students to learn in contexts outside the lecture hall," Wiles says.