Professors Recognized for Graduate Teaching Excellence
College of Arts and Sciences to Honor Hermann, Preston for Graduate Teaching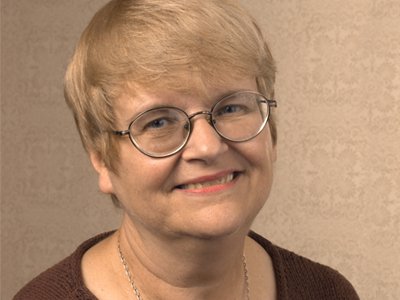 Professors Margaret "Peg" Hermann and Jonathan Preston have been chosen for recognition by the College of Arts and Sciences for their exceptional work with graduate students.
Hermann, the Gerald B. and Daphna Cramer Professor of Global Affairs and director of the Daniel Patrick Moynihan Institute of Global Affairs in the Maxwell School of Citizenship and Public Affairs, will receive the 2017 William Wasserstrom Prize for the Teaching of Graduate Students.
The Wasserstrom Prize is named for the great English professor at the University who died in 1985. Since then, the prize is awarded every year to a faculty member in the College of Arts and Sciences who embodies Wasserstrom's gift as a graduate seminar leader, research and dissertation director, and advisor and role model.
Hermann, a member of the Syracuse University community since 1998, is an award-winning scholar and an internationally recognized authority on comparative foreign policy, political leadership, security policy decision making, and conflict and crisis management. She was an early leader in developing empirical models for leadership-style assessment techniques for heads of state, leaders of transnational NGOs and international organizations. Her work has helped foster understanding of how foreign policy and security policy decisions are made. She has extended this work to cross-border crisis management and understanding how governments react to conflict and crisis.
An award-winning teacher, Hermann has mentored thousands of graduate students who have gone on to very successful careers in academia, the federal government, NGOs and other applied international security fields.
"Peg is an outstanding graduate mentor and teacher who has prepared her students well for outstanding careers in global affairs," says Karin Ruhlandt, dean of the College of Arts and Sciences. "She is most deserving of the Wasserstrom Prize."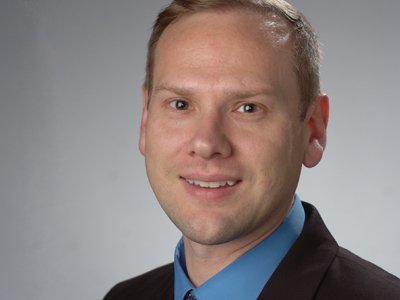 Jonathan Preston, assistant professor in the Department of Communication Sciences and Disorders, is the recipient of the 2017 Prize for Excellence in Master's Level Teaching.
Preston has been a member of the Syracuse University community since 2014 and was previously an assistant professor at Southern Connecticut State University.
An expert in speech pathology, Preston teaches Clinical Phonology (CSD 638) and developed Speech and Language Disorders in Children (CSD 427/627), a combined undergraduate/graduate course. In his teaching, he emphasizes evidence-based practice and integrates readings and demonstrations to engage students.
Preston pioneered a new therapy treatment to help school-aged children who have speech sound disorders.
"Jonathan has distinguished himself as a teacher and a scholar here at Syracuse University," says Ruhlandt. "He is a passionate teacher who kindles that same passion in his students, encouraging them to think critically and support their work with evidence. His work in the classroom and the laboratory is creating a tremendously strong group of future practitioners and researchers."
Hermann will be honored at the Doctoral Hooding Ceremony on Friday, May 12, at 5 p.m. in the Schine Student Center's Goldstein Auditorium. Preston will be honored at the College of Arts and Sciences Master's Convocation on Saturday, May 13, at 2 p.m. in Setnor Auditorium, Crouse College.