Kenneth Baynes Appointed Tolley Professor in Humanities
Social, political philosopher will use professorship to address theme of 'Identity/Identities'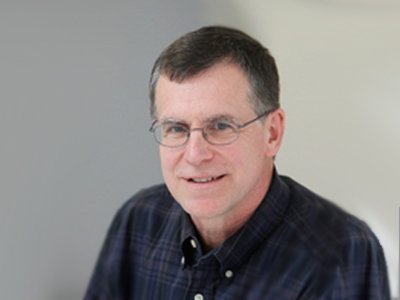 Kenneth Baynes, professor of philosophy and political science at Syracuse University, has been appointed the 2016-18 William P. Tolley Distinguished Teaching Professor in the Humanities.

Named for the Syracuse chancellor emeritus, the Tolley Professorship is a two-year, rotating appointment, designed to stimulate curricular and instructional improvement in the humanities.

Baynes is organizing his professorship around the theme of "Identity/Identities."

"This is a proud moment for the humanities at Syracuse University," says Karin Ruhlandt, dean of the College of Arts and Sciences. "Kenneth Baynes is a distinguished teacher-scholar who understands the role of the humanities—and the liberal arts, in general—in context of an international research university. He is committed to strengthening humanities teaching and learning, facilitating original scholarship, and providing access to educational and cultural resources on campus. I look forward to working with him in his new capacity."

So does Gerald R. Greenberg, senior associate dean for academic affairs; the humanities; and curriculum, instruction, & programs in A&S. He points out Baynes' excellent track record of mentoring junior faculty members and graduate students.

"Ken understands the importance of the pedagogical process and how it shapes intellectual discourse and exchange," says Greenberg, also an associate professor of Russian and Linguistics in A&S. "As a Tolley Professor, he will support the enhancement of interdisciplinary and critically reflective thinking."

Baynes explains that "Identity/Identites" allows for diverse interests and concerns to be viewed from a potentially unifying perspective.

"I want to explore the breadth and richness of this theme, which I find terribly exciting," says Baynes, an expert in the Frankfurt School of critical theory, as well as modern and contemporary German philosophy. "Much of this will take place through lectures, workshops, and seminars."

He says that "Identity/Identities" can also give rise to various philosophical problems, including questions about change and personal identity over time. The theme is further complicated by the fact that it is not the exclusive property of philosophers.

"It relates to a wider, more popular discussion about what it means to be a person, along with the values and ideals with which a person identifies," Baynes adds.

A longtime advisor to the Syracuse University Humanities Center, Baynes expects to take an interdisciplinary approach to "Identity/Identities," examining ways in which people negotiate various identities in different contexts, including home, work, and community. He looks forward to researching identity in terms of race and gender, religion, and politics, as well as exploring the implications of its "constructed" character.

"Learning to negotiate competing identities is an important challenge of a 'modern' lifestyle," says Baynes, adding that many identities are imposed upon people. "Even when a particular identity is chosen, it can be deeply fluid. For example, what does it mean to be Catholic or Muslim; gay, straight, or cis [gendered]; black, not-white, or white; or, for that matter, 'American"?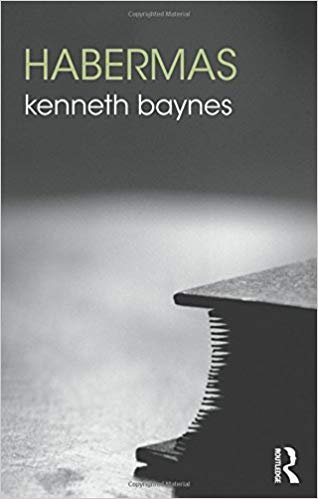 No stranger to interdisciplinary scholarship, Baynes joined the Syracuse faculty in 2003 as a professor of philosophy in A&S and a professor of political science in the Maxwell School of Citizenship and Public Affairs, where he also is a faculty associate in the Campbell Public Affairs Institute. Baynes is the author of several critically acclaimed books, including Habermas (Routledge, 2015), and dozens of scholarly articles, chapters, and reviews. He has served as co-director of the political philosophy major, director of the graduate studies program in philosophy, and chair of the Humanities Council.

"Ken is a vital asset to the University," says Ben Bradley, the Allan and Anita Sutton Professor and chair of philosophy. "He is a collegial member of the department, where he excels as a teacher, mentor, and scholar. That Ken has successfully co-taught classes with junior and senior faculty members is indicative of his versatility and nimbleness as an educator."

Baynes began his teaching career at Boston University, where he earned a Ph.D. in philosophy. He then spent 16 years on the faculty of Stony Brook University, before coming to Syracuse.

The Tolley Professorship was established in 1995 to support the enhancement of pedagogical experience at Syracuse and to maximize effectiveness in the classroom. Underwritten by private donors and the National Endowment for the Humanities, the professorship has benefited hundreds of tenured and non-tenured faculty members.