A Fresh Look at Seventeenth-Century Understanding of Melancholy
Stephanie Shirilan's book wins CNY Book Award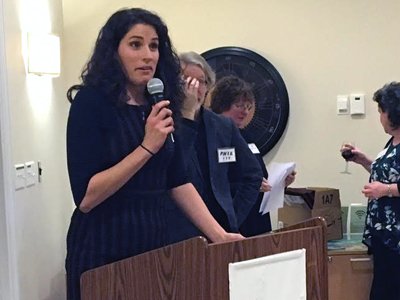 As an expert in seventeenth century literature, Stephanie Shirilan knows her work is unusual. "Most people in my field write about drama or poetry," she says. She expected her book, "Robert Burton and the Transformative Powers of Melancholy" (Routledge, 2015) to find a narrow audience. In fact, a recent review made that very point. A laudatory review in Early Science and Medicine praised Shirilan's book as "potentially transformative for estimations of Burton and his long volume." The review also noted, though, that "this book would only be for advanced graduate students and scholars."
Given that background, Shirilan, associate professor of English, was surprised and pleased to win first place in the nonfiction category of the CNY Book Awards. She is one of three winners with Syracuse University ties who won awards in the fifth annual contest organized by the Downtown Writers Center of the Arts Branch of the YMCA of Greater Syracuse. The fifth annual awards, which honor the year's best books of poetry, fiction and nonfiction by authors from the Central New York region, were announced Dec. 8 at the CNY Philanthropy Center in Syracuse.
"I was honored and moved to have my work recognized as being something of value to real people, the people I live and work with in my community, not just other academics in my field," Shirilan says.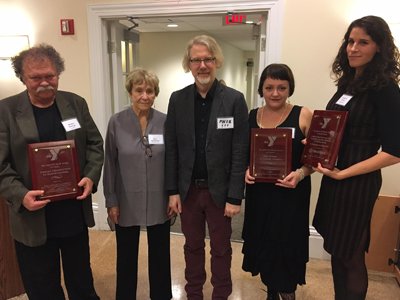 Also winning this year was Michael Jennings '81, for "Crossings, a Record of Travel" (Lamar University Press, 2016), in the poetry category. Mary Hershberger, a supporter of the University, won the People's Choice Award for "Sometimes I Sing: The Renovation of Heart and Home" (Cottonwood Press, 2016).
Dana Spiotta, associate professor of English, was a finalist for "Innocents and Others" (Scribner, 2016) in the fiction category. In the first CNY Book Awards ceremony in 2012, Spiotta won the fiction category for "Stone Arabia" (Scribner, 2011).
Shirilan's book analyzes "The Anatomy of Melancholy," published in 1621 by Robert Burton, an English scholar and Anglican clergyman. The book, which was popular in its day, outlined many of the philosophical and psychological ideas of the time.
Shirilan learned of Burton's work while researching her dissertation. "I wanted to understand how the body and the mind influenced each other and how that was understood in the Renaissance," she explains. Reading "The Anatomy," she says, was "delightful and distracting" and got her thinking about the ways its pleasures and more positive views of melancholy have been overlooked.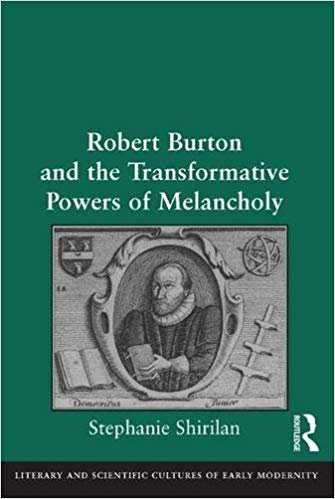 n her book, Shirilan argues that scholars have misread Burton's work and that a new perspective on it leads to new understandings of melancholy. "What we tend to call depression in modern psychological discourse is a very small picture, a very superficial and eviscerated view of a whole range of experiences and ways of being," she says. "The early moderns had a better sense of the porousness of the self. I was trying to get a deeper sense of how and where we have eviscerated our understanding of melancholy and recuperate some of its earlier meanings."
Scholars largely think of early modern melancholy as a negative affect – albeit one often also associated with genius. "I was thinking about where that view came from but also challenging it and trying to retrieve a richer sense of how melancholy was and might still be seen as a resource," she says. Shirilan hopes her award suggests that academics and non-academics alike find tools in her book for recognizing the historical and modern connections between melancholy and imagination, curiosity, and compassion.
Burton's work offers a lens through which to consider how society responds to people with mental illness, she notes. "I've been thinking about the people we've marginalized because they have so-called 'irrational' ways of responding to the world," she says. "Disability studies reminds us that we call something a disease or disability based on its incompatibility with dominant beliefs about social productivity. What I'm trying to do with Burton is think more deeply about the relationship between melancholy and environment."