Two A&S Professors to Receive Top Awards for Teaching excellence
Raina, Scott Honored for Work with Graduate Students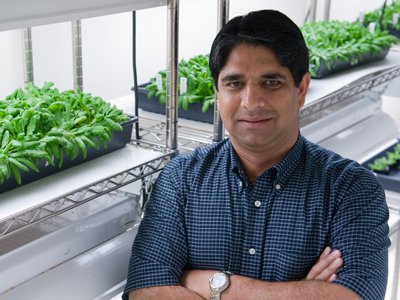 Ramesh Raina and Sascha Scott, professors in Syracuse University's College of Arts and Sciences, are being recognized for their exceptional work with graduate students.
Raina, associate professor and chair of the Department of Biology, will receive the 2016 William Wasserstrom Prize for the Teaching of Graduate Students. The Wasserstrom Prize is named for the great English professor at the University who died in 1985. Since then, the prize has been awarded every year to an Arts and Sciences professor who embodies Wasserstrom's gift as a graduate seminar leader, research and dissertation director, and advisor and role model.
"Ramesh is the perfect person to be awarded the Wasserstrom. Not only has he been an outstanding graduate mentor and teacher to his own students, his work as chair of biology has improved the graduate experience for each and every student in the department," says Karin Ruhlandt, dean of the College of Arts and Sciences. "Through his teaching, his administrative work and his research, he stands as an exceptional role model for all of our students."
A member of the University community since 2003, Raina has been chair of the biology department since 2011. He is a leader in plant molecular biology research who has made significant contributions to understanding of the molecular and genetic interactions between pathogenic bacteria and fungi and their plant hosts. In his 20-year career, Raina has mentored 11 Ph.D. students and one master's degree student in his laboratory. He has also served on graduate committees for additional 41 graduate students. He earned a Ph.D. in molecular biology from Jawaharlal Nehru University in New Delhi, India.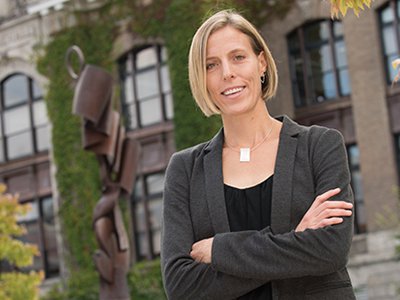 Sascha Scott, associate professor and director of graduate studies in the Department of Art and Music Histories, is the recipient of the 2016 Prize for Excellence in Master's Level Teaching.
"Sascha has shown herself to be a superior scholar and teacher. Her students are attracted by her enthusiasm and passion for her work, and they deeply appreciate her efforts and expertise as a teacher inside the classroom and as a mentor outside of it," says Ruhlandt. "The Department of Art and Music Histories, as well as the College of Arts and Sciences, are lucky to have such a highly accomplished faculty member who will be providing our students such strong training for years to come."
As the director of graduate studies for the past three years, Scott has revamped and re-energized the main campus art history curriculum (which is distinct from the Florence M.A. Program in Renaissance Art), to produce students who are better prepared to succeed in a number of professional settings. Scott is a leading scholar of the art of the American West during the early 20th-century. She has received prestigious grants and her essay of 2013, "Awa Tsireh and the Art of Subtle Resistance," was deemed the most outstanding article by a junior scholar in the College Art Association (CAA)'s prestigious journal, The Art Bulletin. Her recent book, A Strange Mixture: The Art and Politics of Painting Pueblo Indians (University of Oklahoma Press, 2015), was awarded a nationally competitive publication grant from the Wyeth Foundation for American Art Publication Fund, was named the winner of the Ralph Emerson Twitchell Award by the Historical Society of New Mexico. On the graduate level, Scott has taught courses related to her field of expertise. She played a major role in revamping the main campus program master's degree in art history. Scott earned a Ph.D. in art history from Rutgers University.
Raina will be honored at the Doctoral Hooding Ceremony on Friday, May 13, at 5 p.m. in Goldstein Auditorium of the Schine Student Center. Scott will be honored at the College of Arts and Sciences Master's Convocation on Saturday, May 14, at 2 p.m. in Setnor Auditorium.