Syracuse Physicists Use Grant Award to Facilitate Teacher Training
Grant benefits Physics Alliance of Central New York, involving University and area high school schools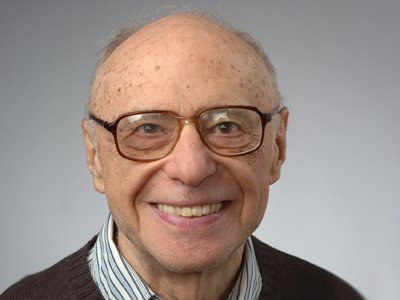 Two physicists in Syracuse University's College of Arts and Sciences have received a grant award, designed to strengthen the teaching of high school physics throughout the region.

Allen Miller, professor emeritus of physics, and Sam Sampere, an instructional lab manager, have received $7,500 from the John Ben Snow Foundation to underwrite the costs of teaching supplies and materials. They are using the award as part of their ongoing work with the Physics Alliance of Central New York, an educational partnership between the University and area high schools.

"The award help supports 'make-and-take' workshops, in which teachers construct experiments that, in turn, become property of their respective schools and demonstrate key principles of physics," says Sampere, the alliance's coordinator. "The workshops not only provide useful information and resources, but also give teachers hands-on training."

One such workshop, slated for this fall, involves the building of linear acceleration simulators. "They're used to illustrate various conservation laws of physics via analysis of collisions," Miller says.

Hosted by the University, alliance workshops attract teachers from as far away as Rochester and Ithaca. Miller says value of the workshops extends well beyond the experiments taken back to the teachers' schools.

"Most high schools have only one physics teacher," he says, "so these sessions provide a special opportunity for them to engage with their counterparts and to discuss best practices."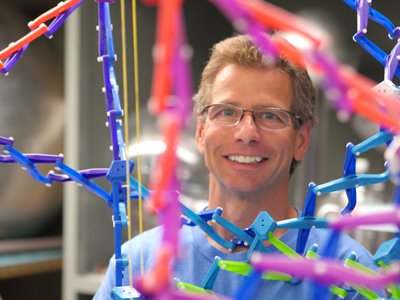 Adds Sampere: "The workshops are educational for us, too. The learning goes both ways."

Syracuse undergraduates also benefit by serving as work-study students. In this capacity, they perform myriad roles, including helping with the building and construction of experiments.

Organizers hope that the Physics Alliance will grow to include a mobile educational unit. Sampere envisions a "Physics on the Road" van, filled with instruments and equipment that can be showcased at public venues. "It would provide graduate and undergraduates students more opportunities to participate in research, while educating the general public about the value of physics," he says.

Meanwhile, the opportunity to provide professional development to area teachers is something Sampere and Miller feel strongly about, in light of today's austere funding climate. "It's gratifying to know that what we do is appreciated," says Miller, alluding to the Jon Ben Snow Foundation's largesse.

Miller co-founded the Physics Alliance in 1991 with two local high school physics teachers. Four years later, Sampere signed on as a coordinator. The alliance sponsors professional development workshops, lectures, and a lending library of books and equipment (including a hair-raising Van de Graaff generator) that, in most cases, are too expensive for high schools to purchase.

A local supporter of educational and humanitarian projects, the John Ben Snow Foundation has a long history of supporting the Physics Alliance. The foundation awarded it two grants in the 1990s.
Featured
Samuel Sampere Instructional Lab Manager
Media Contact
Sarah Scalese