Jonathan Dee Kicks Off Spring Carver Reading Series January 28
His 2010 Novel Was a Pulitzer Finalist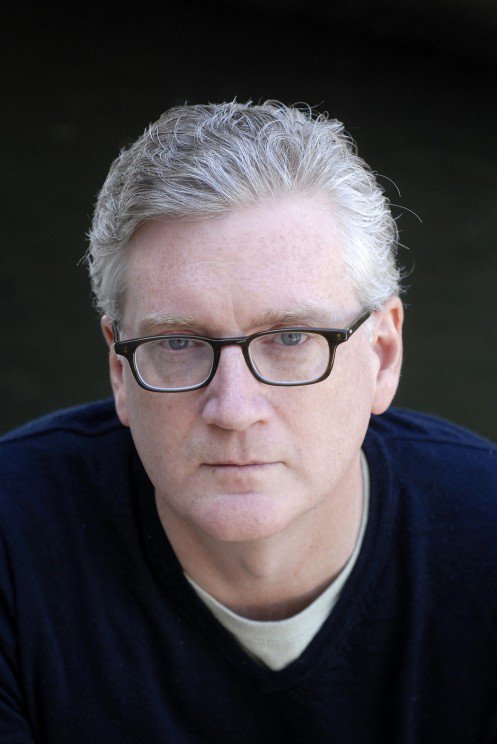 Jonathan Dee is the inaugural author in Syracuse University's spring 2015 Raymond Carver Reading Series at 5:30 p.m. Wednesday, January 28, in Gifford Auditorium. A question-and-answer session will precede the reading from 3:45-4:30 p.m. The event is free and open to the public. Parking is available in SU's paid lots.
Dee's 2010 novel, The Privileges (Random House, 2010), was a finalist for the Pulitzer Prize and winner of the 2011 Prix Fitzgerald and the St. Francis College Literary Prize. The novel is described as a modern morality tale; it begins at the wedding of Adam and Cynthia and chronicles their life and marriage. Dee, wrote The New York Times Book Review, is "graceful, articulate and perceptive, and often hilariously funny." The book, the review notes, raises questions about values. "Dee's primary message — that the family is essential to society, that we abandon it at our peril — is persuasive," the review notes. "… Part of Dee's appeal is his sympathy for his characters, and his generous tendency to endow them, no matter how foolish or contemptible, with certain nobility."
In 2009, The New York Times Book Review described Dee as "the kind of writer who thinks hard about contemporary realities and then builds sturdy, stately novels of ideas around them." Ahead of its publication, a writer asked Dee if The Privileges drew on the recent recession and its fallout. "There are, I hope, broad and ominous hints in there of the crisis we're living through," Dee replied. "But I didn't, and don't, see the case for tethering the novel to current events any more directly than that. The rich will always be with us."
Dee's other novels include A Thousand Pardons (Random House, 2013); Palladio (Vintage, 2002); and St. Famous (Doubleday, 1990). Dee's work has appeared in The New York Times Magazine; he is a National Magazine Award-nominated literary critic for Harper's and a former senior editor of The Paris Review. He has received fellowships from the National Endowment for the Arts and the Guggenheim Foundation.
He is the Visiting Writer for the Syracuse's Creative Writing Program. He has been named the Donald MacNaughton Distinguished Author.
SU's reading series is named for Raymond Carver, the great short story writer and poet who taught at SU in the 1980s and died in 1988, and is presented by the Creative Writing Program in SU's College of Arts and Sciences. The series is presented as part of the popular undergraduate course Living Writers. The series brings 12 to 14 prominent writers to campus each year to read their works and interact with students. Students read an author's book, write about it, and discuss it before the author's visit.
Spring 2015 Series Schedule
The series will continue with the following authors. Further information is available by calling 315-443-2174.
February 11: Jenny Offill, whose recent novel Dept. of Speculation (Knopf, 2014) was named one of the 10 Best Books of 2014 by the New York Times Book Review. Offill has been named the Leonard and Elise Elman Visiting Writer.
February 25: Bridget Lowe is a poet whose work includes At the Autopsy of Vaslav Nijinsky (Carnegie Mellon University Press, 2013). She holds an MFA in Creative Writing from Syracuse University.
March 25: E.C. Osondu, a Nigerian-born writer, is the author of a short story collection, Voice of America (Harper, 2010), and the novel This House Is Not For Sale (Harper, February 2015). His short stories have appeared in The Atlantic, Guernica, AGNI, among other magazines. Osondu holds an MFA in Creative Writing from Syracuse University, where he was a Syracuse University Fellow. He has been named the James Breuer Distinguished Author. ​
April 1: Ron Padgett, a poet, editor, and translator. His most recent collection, Collected Poems (Coffee House Press, 2013), spans over 50 years. The collection won the 2013 Los Angeles Times Book Prize. He has been named the Richard Elman Visiting Writer.
April 22: Ishion Hutchinson, a Jamaican-born poet. His poetry collection, Far District: Poems (Peepal Tree Press Ltd., 2010), won the PEN/Joyce Osterweil Award. He is the Meringoff Sesquicentennial Assistant Professor of English at Cornell University and a contributing editor to the literary journal Tongue: A Journal of Writing & Art.
Featured
Jonathan Dee Associate Professor and Director of Creative Writing Program
Media Contact
Sarah Scalese