Florencia Lauria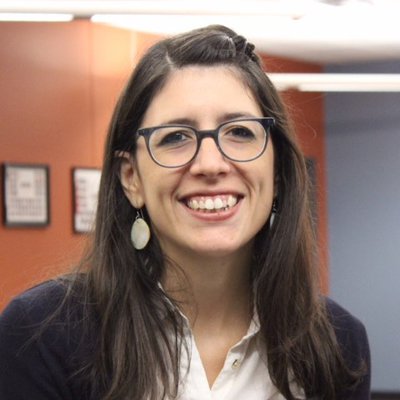 Florencia Lauria
Graduate Student

CONTACT
English
400 Hall of Languages
Email: flauria@syr.edu
Office: 315.443.2173

Degree: Began PhD program in 2018
Concentration: American Literature (20th and 21st century)
Advisor: Crystal Bartolovich
Florencia Lauria (she/her) is a PhD candidate and Humanities Center Fellow whose work examines borders as geographical and conceptual sites of entanglement for Latinx and Indigenous imaginaries. Her dissertation, "Turbulent Landscapes: Reading the Borders of Contemporary Latinx and Indigenous Literatures," considers the narrative and political tension between Latinx migration and Indigenous sovereignty, claiming that their uneasy relation demands sustained critical and political attention. Building on her experiences growing up in Argentina and immigrating to the United States, she addresses the ways in which the Latinx label can occlude deep complicities with settler colonialism and Indigenous erasure, while arguing that interrogating this can also offer opportunities for affiliation and solidarity with Indigenous struggles.
Florencia has served as teaching assistant and independent instructor for lower division courses including: Race and Literary Texts, Class and Literary Texts, Children's Literature, Popular Culture, and Interpretation of Fiction.
Before coming to the PhD program, Florencia completed an MFA in fiction at the University of Minnesota.
MPhil English, Syracuse University
MFA Creative Writing, University of Minnesota
BA English, Marist College