Jeffrey Adams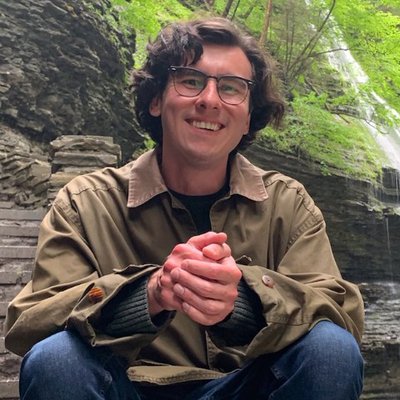 Jeffrey Adams
Ph.D. Candidate and Teaching Associate

CONTACT
English
400 Hall of Languages
Email: jgadams@syr.edu

Degree: Began Ph.D. in 2020
Concentration: Nineteeth-Century American Literature
Advisor: Patricia Roylance
Jeffrey is a Ph.D. Candidate in Syracuse University's Department of English. He specializes in nineteenth-century American literature and culture with interests in media studies, natural history, ecocriticism, book history, critical race theory, and the history of philosophy. His dissertation uses nineteenth-century American literary and cultural texts to approach the planet as an archive and theorize its earthy contents as media objects. He does this by considering the material histories and cultural fantasies that inform nineteenth-century American conceptions of the earth.
At Syracuse University, Jeffrey regularly teaches "American Literature Beginnings to 1865." He has also taught ecocritical classes such as "Reading the Environment" and a special topics class called "Fossils, Beasts, and Extinction in American Literature." Before coming to Syracuse, Jeffrey taught Written Expression at the University of Vermont for two years.
More information about Jeffrey's research, teaching, past conference presentations, and more can be found on his website (linked below).
Website: https://jeffreygarfieldada.wixsite.com/jeffreygadams
M.Phil. in English, Syracuse University
M.A. in English, University of Vermont
B.A. in English Literature, Philosophy, and Multimedia & Digital Culture, University of Pittsburgh-Johnstown