CHANcE June 6-7, 2023 workshop
Program
TUESDAY, JUNE 6
CELEBRATING OUR ACCOMPLISHMENTS, 12:30-6:30 pm
12:30-1:30 Luncheon
1:30-1:45 Official welcome, George Langford, Professor Emeritus, Biology
Greetings from HHMI Patricia Soochan, Program Officer, Howard Hughes Medical Institute
1:45-3:45 Keynote Workshop Engaging Students, Promoting Learning and Making Undergraduate Science Classrooms Fair and Inclusive: Cross-Disciplinary Tools, Insights, and Strategies to Promote Student Success
Kimberly Tanner, Professor, Biology, San Francisco State University
3:45-4:00 Break
4:00-4:45 Platform Presentations: Breaking Barriers: Applying Inclusive Teaching Practices to the STEM Learning Environment
Presenters: Weiwei Zheng, Chemistry; Katie Becklin, Biology; Jon French, Chemistry
Three faculty members will describe different inclusive teaching practices they implemented in their courses and some preliminary results.
4:45-5:15 Reception
5:15-6:30 Recognition dinner
We will celebrate by honoring each person who participated in and contributed to the five-year CHANcE Project.
WEDNESDAY, JUNE 7
PLANNING FOR THE FUTURE, 12:30-4 pm
12:30-1:30 Luncheon
1:30-2:00 Preview of Future Programming, Duncan Brown, Vice President for Research
2:00-2:15 Break
2:15-3:00 Faculty Panel: How Has Changing Your Teaching Changed You as an Instructor?
Panelists: Moira McDermott, Mathematics; Vera McIlvain, Biology; Heather Coleman, Biology
Three faculty members will discuss how their goals and contexts for course transformations influenced them as faculty. Even small changes can make a difference for student learning and faculty satisfaction in teaching.
3:00-4:00 Poster gallery & reception
Course transformation grantees will present their course transformations, student learning results, and/or related teaching/learning research.
About the CHANcE Project
Through workshops, course transformation grants, and communities of practice, the Collaborative High-Impact Activities in Natural Science Education (CHANcE) project has guided faculty in integrating active learning and inclusive pedagogies to increase learning and a sense of belonging in STEM among students in underrepresented groups.
Keynote Speaker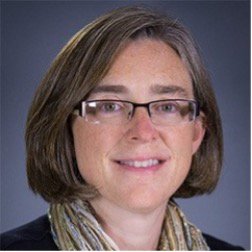 Kimberly Tanner
Professor, Department of Biology, San Francisco State University
Director, SEPAL: The Science Education Partnership and Assessment Laboratory
Bio: https://faculty.sfsu.edu/~kdtanner/
Keynote title
Engaging Students, Promoting Learning and Making Undergraduate Science Classrooms Fair and Inclusive: Cross-Disciplinary Tools, Insights, and Strategies to Promote Student Success
Keynote description
Effectively promoting learning in science requires instructors to construct classroom environments that are inclusive and equitable for students from a range of cultural backgrounds and social identities. Research in psychology and other disciplines suggests that how students personally experience learning environments strongly influences engagement, motivation, sense of belonging, and conceptual learning. In this interactive workshop, participants will share a common experience as the basis for discussing how students regularly experience classroom environments differently from one another, often in exclusionary ways. Individual participants will then self-assess their current awareness of multiple, common inclusive teaching strategies that can easily promote structure and fairness in science classrooms, as well as identify those strategies that they could immediately implement in classrooms, as well as in other professional environments such as group meetings, laboratories, seminars, and conferences.
Poster Presentations
Active Learning and Inclusive Pedagogies through Course Transformations: Proof-of-Concept in Biology and Chemistry, Laurel Willingham-McLain, Jessica Dewey, Martha Diede, Jacques Safari Mwayaona, Jon French, Heather Coleman, Jason Wiles, John Tillotson, Karin Ruhlandt, Marie Garland, George M. Langford
Backwards Design and Increased Transparency in an Upper Division Biology Elective. Heather Coleman
Biochemistry II BCM 476. Olga Makhlynets and Dona Edirsinghe
Building a Sense of Belonging in Chemistry through Written Problem Solving. Serena Peters, Jessica Dewey, and Jonathan French
Calculus I – Leveraging Recitations to Increase Active Learning Moira McDermott and Pawel Grzegrzolka
CHE 678 Perspectives in Biochemistry. Ivan Korendovych
Design Scaffolded, Research-Based Lab Curriculum: Course Transformation of CHE 422 Inorganic Laboratory Technique (2020-2023). Weiwei Zheng, Chun Chu, and Jessica Dewey
Development of a New Core Course – Bio 300 Cellular and Molecular Biology. Scott Erdman and Rachel Shepherd
Impacts of an Introduction to Primary Literature Course on First-year Undergraduate Biology Students' Science Identity and Interest in Research Takunda Maisva, Mariah Maxwell, and Jason Wiles
Inclusion, Diversity, Equity and Accessibility in STEM Fields: Tools to Assess the Effectiveness of Curriculum in Helping STEM Students Become Change Agents. Michele Wheatly, Jessica Dewey, and Laurel Willingham-McLain
Investigating the Impact of Inclusive Pedagogies on Student Outcomes in the General Chemistry Laboratory: Preliminary Implementation and Data Collection. Gary Bonomo, Deborah Kerwood, and Laurel Willingham-McLain
Lessons Learned During a Pandemic: Cyber Peer Led Team Learning (cPLTL) Supports Marginalized Groups, Including Women, in STEM. Mariah C. Maxwell and Jason R. Wiles
Transformation of Organic Chemistry Laboratory. Michael B. Sponsler
Transforming BIO345 with Writing-to-Learn. Katie M. Becklin