Chad Seader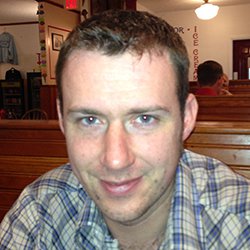 Chad Seader
Graduate Student

CONTACT
Writing Studies, Rhetoric, and Composition

Email: cmseader@syr.edu

Assistant Professor of English, William Penn University  (fall 2018)
ABD. MA, Writing, Rhetoric, and Discourse, DePaul University; BA, Philosophy, Northeastern Illinois University.
As a scholar, teacher, and activist, I am interested in tracing, challenging, complicating, and expanding the connections between literacy and social justice. Through this inquiry, I've engaged with texts from a wide range of fields including computers and writing, community literacy studies, authorship studies, basic writing, and performance studies. In recent conference presentations, I've discussed the relationship between literacy and social justice in regards to digital publishing in prison (Computers and Writing 2014); performance and writing in prison (Watson 2014); digital authorship (Computers and Writing 2015); and slam poetry (Conference on Community Writing 2015).
Writing Center Bio
Chad Seader is a doctoral candidate in the Composition and Cultural Rhetoric program. He has taught a variety of writing courses, including WRT105, WRT205, and WRT307.