Learning in a Time of COVID
Psychology Alum and Professor Bridget Hier On Ways to Help Kids Succeed
With K-12 schools across the country offering in-person, remote or hybrid learning in response to the evolving COVID situation, you may be wondering how children's education can be supported in these unprecedented circumstances. We recently spoke with Assistant Professor of Psychology Bridget Hier '12 M.S., '14 Ph.D. to find out how people can think about learning and how they can navigate their children's educational well-being amid the pandemic.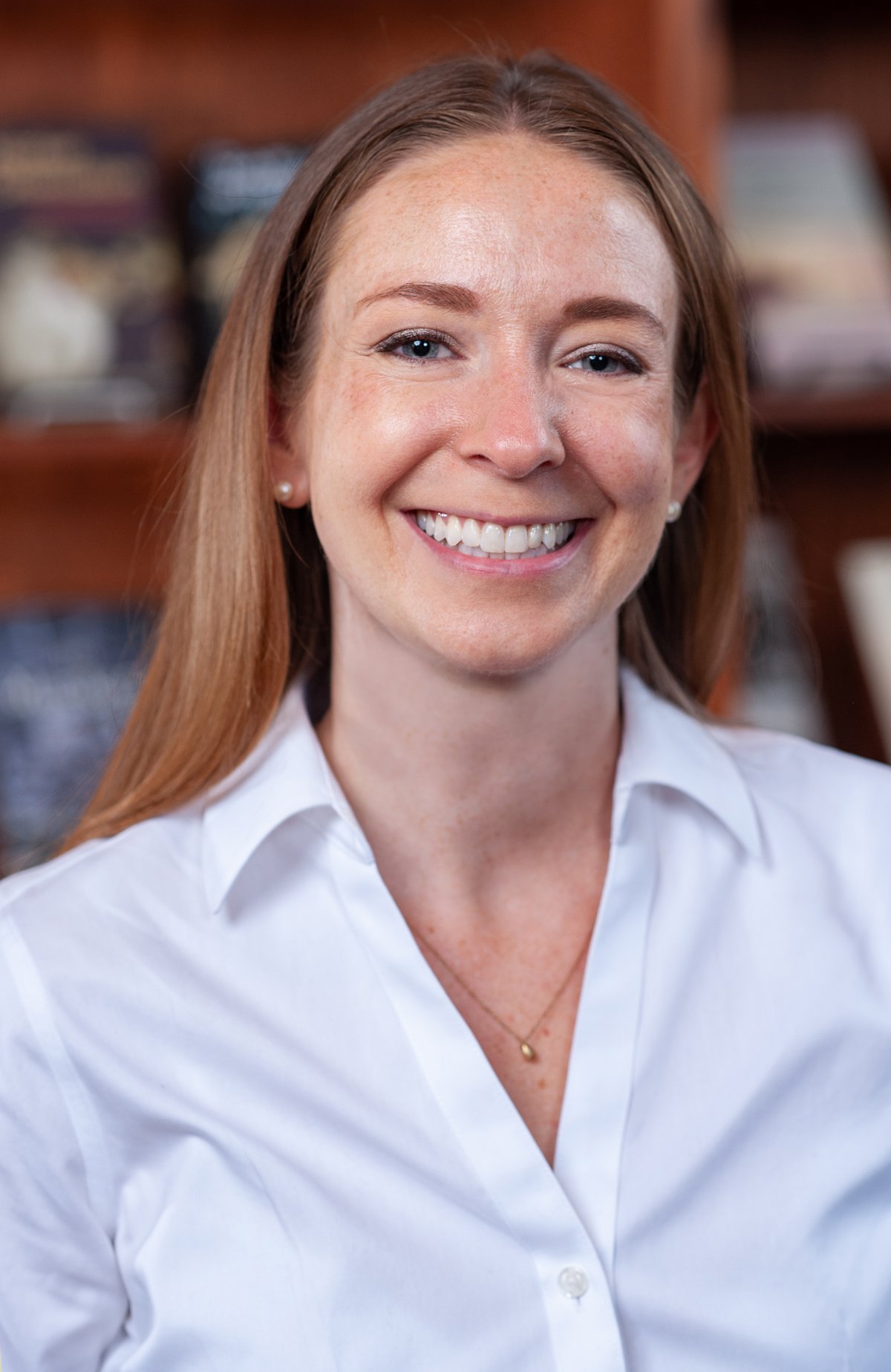 Hier grew up on Otisco Lake, just a 30-minute drive southwest of Syracuse. After attending North Carolina State University for her undergraduate studies, Hier chose the College of Arts and Sciences' (A&S') highly ranked psychology program, where she earned both a master's degree in psychology and doctoral degree in school psychology. After her doctorate, Hier accepted a position with the Devereux Center for Effective Schools, working with dozens of school districts around Philadelphia to better serve children and adolescents with, and at risk for developing, emotional and behavioral disorders. She also taught at the University of Buffalo before joining Syracuse's school psychology program.
First, talk to us about what motivated you to choose Syracuse for your academic and professional career.
When I was selecting a graduate institution, I was impressed by the national reputation of the Department of Psychology's school psychology program. It was highly effective at training students to conduct innovative, clinically meaningful research and to become leaders in the field. Its faculty members were nationally recognized for their work in academic and behavioral intervention and neuropsychological assessment. I benefited tremendously from their coursework, research training and mentorship. The students and faculty had collegial, collaborative relationships with one another, and students were well supported.
Now as a faculty member myself in that same program, I appreciate the intensity of the commitment that goes into conducting high-quality research, providing effective and relevant instruction, and serving the department, College, field and community.
Through your research, you develop instructional practices to improve children's academic outcomes. Can you talk about the impact of education on children's psychology?
Many people don't realize what large roles education and academic achievement play in children's psychology. Building children's academic skills is associated with improvements in their self-efficacy, emotional well-being and school engagement. Beyond those immediate psychological impacts, children's academic skills predict age of disease onset, their socioeconomic status in adulthood and the likelihood that they engage in risky behaviors that lead to negative health outcomes or association with the criminal justice system.
Amid the COVID-19 pandemic, parents might struggle with questions like, what is better for my child, in-school or remote learning? What is your professional advice?
I recognize that this is such a challenging time for parents and caregivers, who are trying to balance two of the most important outcomes they can imagine: their children's health and their education. At the K-12 level, there is a lack of research directly comparing the effects of in-person, remote, and hybrid instruction on students' academic achievement. More research has examined that question at the college level, but those results are mixed. Some studies favor in-person instruction, some favor remote instruction, and others found no differences between the two.
For children taking part in remote instruction, what are key aspects for them to succeed?
New skills should be introduced by modeling the skill, allowing students to practice it, and immediately correcting any errors. When students can perform the skill with at least 90% accuracy, teachers should provide ample practice opportunities with performance feedback until the student can perform the skill fluently, or automatically. Once students are fluent with a skill, they will benefit from instruction that helps them generalize the skill to different tasks and use it in new ways. Research also points to the importance of teacher-led discussion of learned material. When parents and caregivers are making decisions about in-person vs. remote learning, I recommend talking with the child's teacher to determine how they will be incorporating those strategies into each instructional format .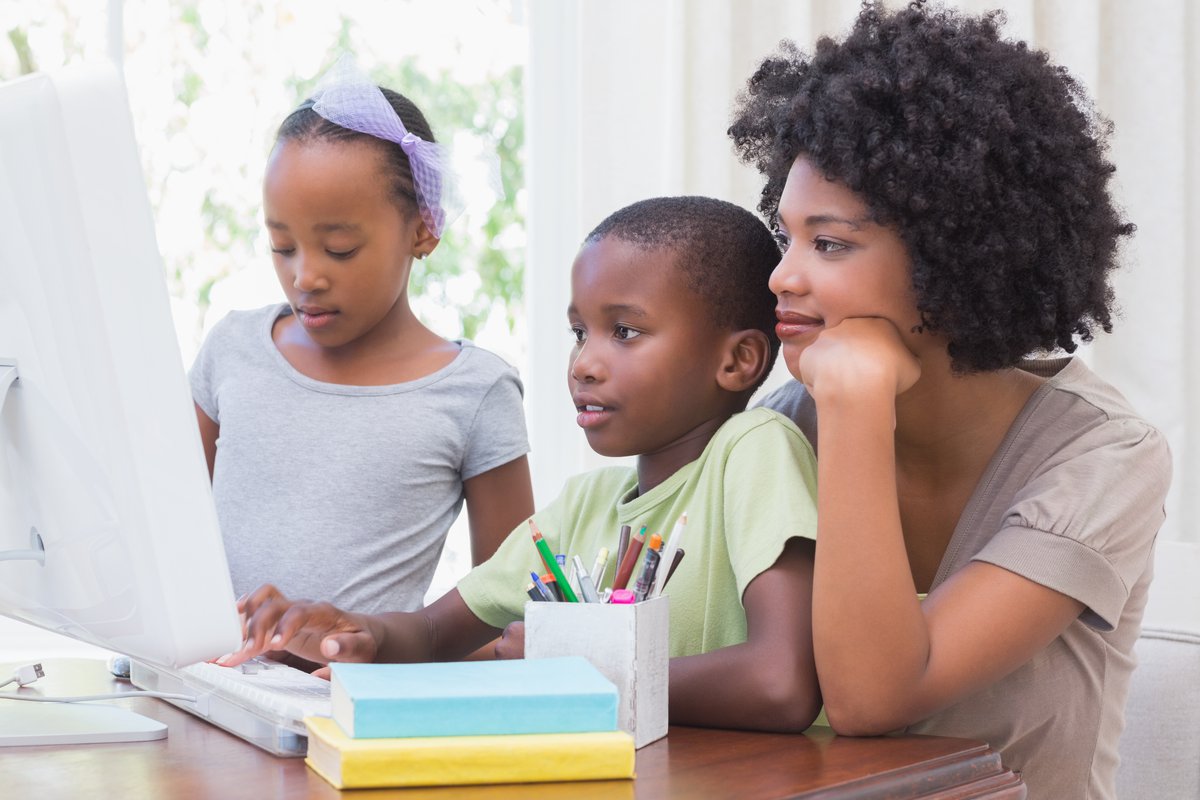 What tips do you have for parents supporting remote instruction?
Develop a consistent work schedule that places highly preferred activities after nonpreferred activities, so the child has something to look forward to. Explicitly teach your child the routine and your expectations for their behavior during work time. Offer choices so your child has a sense of control; just make sure those choices result in the same outcome. For example, "Do you want to complete your work standing up or sitting down?" results in the work getting completed no matter which choice is selected. Set goals that the child can achieve and gradually increase the goals over time, so the child consistently experiences success rather than frustration.
Can you offer some examples of how to gradually achieve those goals?
If your child only sits at their home workstation for 5 minutes before becoming frustrated, set the initial goal to be six minutes and then reward their success with a brief break, some positive attention, minutes toward video game use or phone access later in the day, or anything else that motivates your child. Gradually increase the length of time that the child must sit at the workstation until they reach a long-term goal (e.g., 30 minutes). Other goals might include work completion, work accuracy, participation in online learning discussions, or reducing distractions such as phone use during work time.
Remember to focus on what your child is doing right rather than what they are doing wrong. At any age, it can be easy to provide too much attention to a child's negative behaviors. Aim for a 4-to-1 praise-to-correction ratio. This means that for every one time you correct your child (e.g., "You need to get back to work"), you should praise their behavior four times. Just remember to praise the behavior (e.g., "Thanks for working quietly"), not the person (e.g., "You are great"). By stating a specific behavior in your praise statement, you can provide the child with feedback on what they should continue to do in the future. If there are specific lessons, types of work, or times of day that prompt challenging behavior from your child, pre-correct for them before the task begins by stating your behavioral expectations: "Johnny, you are about to start math. Remember that I expect you to try every problem. If you get stuck, I want you to ask me for help instead of crumpling up your paper." Remember to provide praise when your child adheres to your behavioral expectations.
For more on this topic, watch Bridget Hier's virtual Alumni Academy conversation on K-12 education in the era of COVID-19.
Further reading