Elements of Style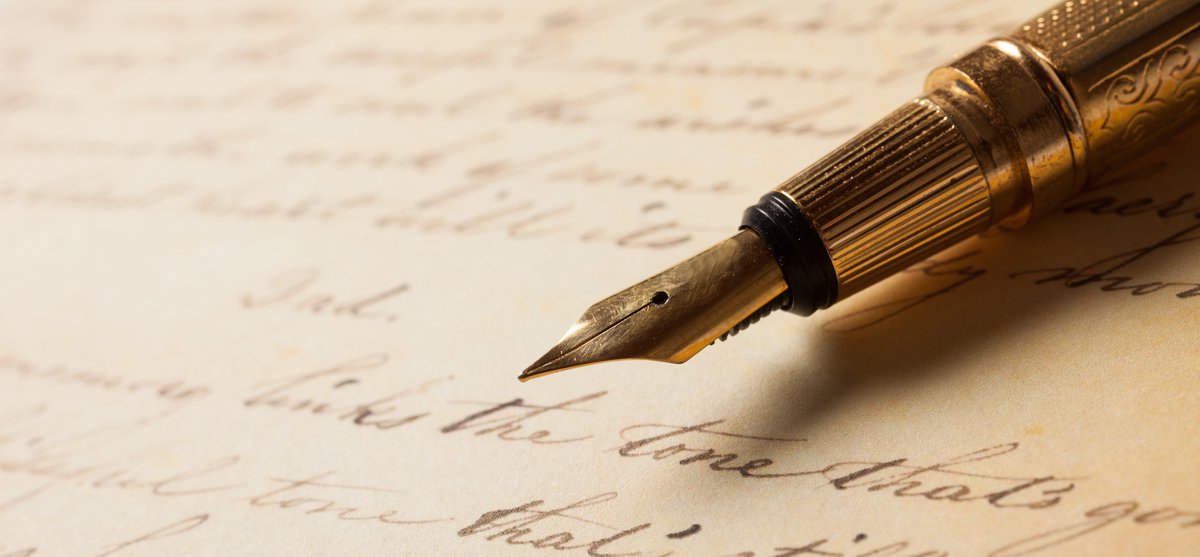 Picture yourself a college student in the 1870s. With pen, ink and blotter at the ready, you would spend many a long hour amid the library stacks, polishing your Latin or Greek compositions. Your English essays might not sound much different, sprinkled through with invocations such as "O Fates!" or opening with ponderous quotes in the original Latin or Greek.
That was then. Fast forward 150 years.
Reflecting larger cultural and artistic trends toward informality, inclusivity and realism, today's writers for the non-specialist audience seek to connect with their audiences through relevant information, shared emotion or urgent questions. Student-writers in these signature A&S programs are continuing that evolution in fiction and nonfiction genres.
Creative writing
Even in today's short-attention-span, TikTok world, readers still hunger for writing that requires attention—and an emotional response. A novel, essay or poem can leave an indelible mark, and a favorite author's voice can become as cherished as loved one's. Students seeking to attain that mastery find kindred spirits in one of the country's premier programs—creative writing in the English department, built around developing the writer's individual style.
"One of the abiding strengths of the creative writing program is the breadth of possibilities we have always worked to support, from traditional to iconoclastic [style]."

Professor of English Brooks Haxton '81 M.A.
Since the program's beginnings in 1962, such distinctive and bestselling voices as George Saunders '88 M.A. (Lincoln in the Bardo), Cheryl Strayed '02 M.F.A. (Wild, Tiny Beautiful Things) and Pulitzer Prize-winning poet Stephen Dunn '70 M.A. have emerged.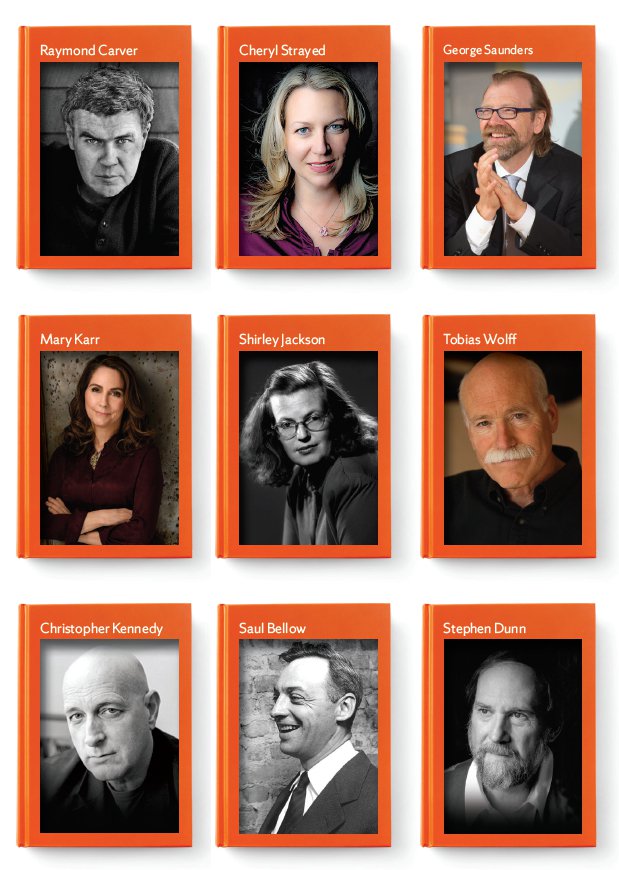 Some, like Saunders, have stayed on as faculty members, sharing their expertise and experience with the next generation of writers. Chris Kennedy, professor and director of the program, notes that its high profile has arisen in part from its continued commitment to "bringing some of the industry's top writers to Syracuse University through the years," including Saul Bellow (who taught as visiting faculty), Tobias Wolff, Mary Karr, Raymond Carver and others. In 2012, creative writing at Syracuse was named a top five M.F.A. program by Poets and Writers Magazine.
Even before M.F.A students earn their degree, their creativity and intercultural connections are often already embraced by the wider literary world. For example, earlier this year, you may have read "Three Women of Chuck's Donuts," a short story by M.F.A. graduate Anthony Veasna So G'20 published by The New Yorker that revolves around a Cambodian-American mother, her two daughters and a mysterious nocturnal customer. In its encompassing of Cambodian-American history and references, it poses questions of family, memory and history—questions particularly relevant today.
Also this year, M.F.A. graduate Ariel Chu G'20 was named only the second Luce Scholar in Syracuse University's history. Chu will serve as a cultural liaison in Taiwan between Asian and U.S. artists and writers. She will also continue to pursue fiction writing and literary study. The Luce Scholars Program is a nationally competitive fellowship program, and Chu was one of 18 Luce Scholars chosen from 162 candidates from across the United States.
Writing studies, rhetoric and composition
We all know the frustration of struggling to make sense of an opaque business report or poorly written news story. On the other hand, perhaps you remember the satisfaction of composing and polishing a research paper that received an A+. Most likely, an instructor's helpful comments along the way guided you to that final version.
At Syracuse University, all undergraduates receive dedicated writing instruction through the Department of Writing Studies, Rhetoric and Composition (WRC). No matter if they're based in Newhouse or Engineering, most students take at least one course through WRC to cultivate their own writing expertise. This foundation sets them up for a lifetime of effective writing, whether in professional contexts or for personal enjoyment.
WRC was one of the first writing programs in the nation to be a stand-alone entity, separating from English in 1986 to focus exclusively on the teaching of writing. Today, more than 90 instructors and a research-based curriculum ensure that students have access to best practices in the discipline. Nearly 500 students have majored in writing and rhetoric since 2009, when the major was established, and the department's Writing Center sees thousands of students from across the University a year. Plus, WRC's new initiative, Writing Across the Curriculum, helps students learn other coursework through reflective writing, including in subjects like math and the sciences.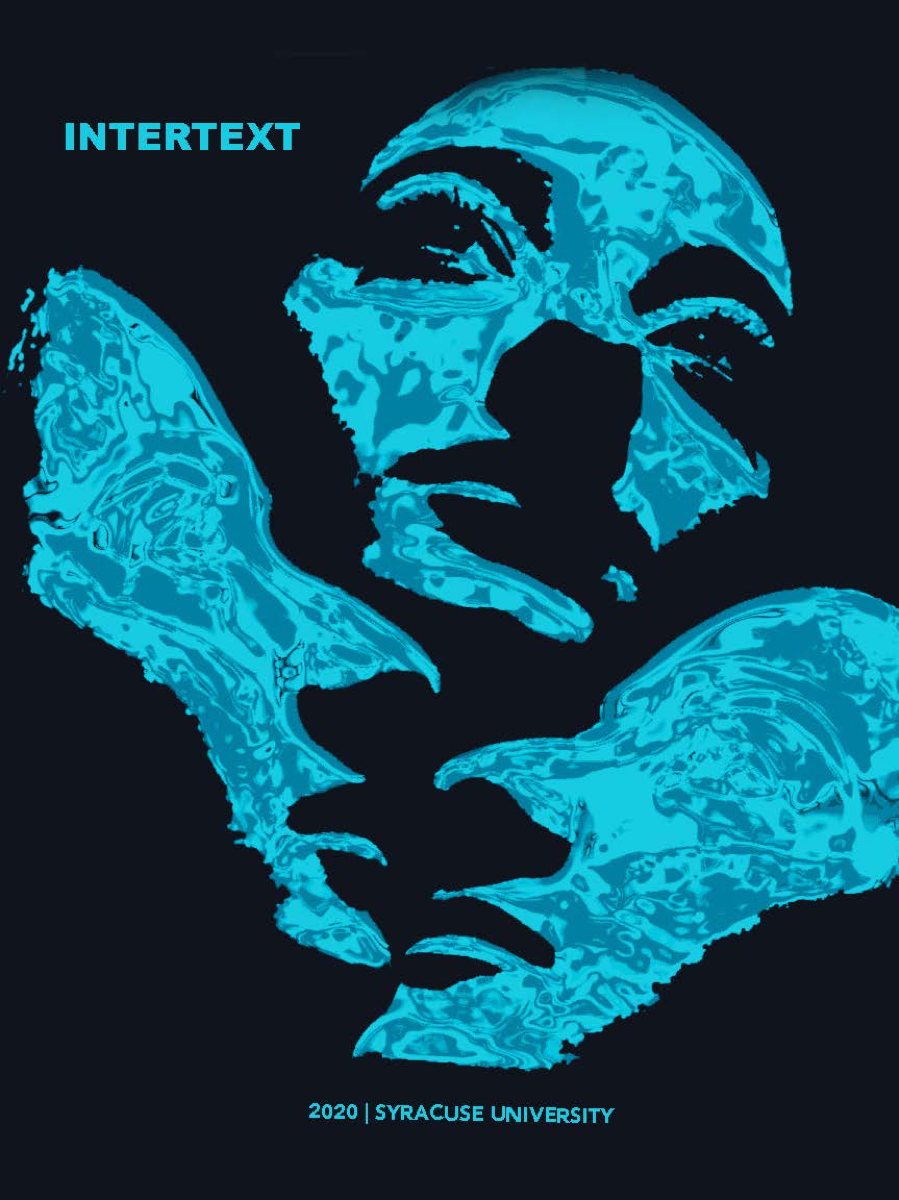 Patrick W. Berry, department chair and associate professor of writing studies, rhetoric and composition, notes the degree is open to any Syracuse University student. With its rigorous curriculum and variety of course options, it offers students a path to diverse career options, such as teaching, the law, business, public advocacy and other communications-based fields. Many also find it an excellent second major, complementing their primary course of study. "It allows students to pursue one academic path unrelated to writing while deepening their critical thinking, composing and creative problem-solving skills," Berry says.
"Our alumni enter a wide range of fields, from public relations to marketing to editing and publishing, to name a few," says Berry. "Some go on to pursue advanced degrees in the humanities, law and more."
And many go on to pursue doctoral work in programs like WRC's highly regarded composition and cultural rhetoric (CCR) Ph.D. program, becoming the next generation of writing faculty and passing along the art and science of writing.
Writing the personal
In line with A&S' credo to "think freely, act ethically and live decisively," students learn to use language persuasively and ethically to do work in the world. They become critical readers and writers through a curriculum that engages with members of the greater Syracuse community.
Outreach programs include Professor Eileen Schell's writing workshop at The Nottingham senior living community, which teaches writing to residents between the ages of 75 and 100. Schell also co-leads the Syracuse Veterans' Writing Group, which is open to all veterans and their supporters and focuses on writing nonfiction accounts or true stories of life in and out of the military.
Brice Nordquist, Dean's Professor of Community Engagement, works with local refugee youth in Syracuse through the Narratio Fellowship. The fellowship provides refugee youth in Syracuse opportunities to explore and represent a full range of their own histories and experiences through artistic expression.
"From seniors at The Nottingham senior center to veterans to the local refugee community, our faculty create distinctive learning opportunities, creating a bridge between the community and the University," says Berry.
Through the flagship writing programs in A&S, the world's next doctors, marketing professionals, teachers and bestselling authors are learning to craft the untold stories and ideas we all need to hear.