Then and Now
Celebrate the College of Arts and Sciences' 150th anniversary by taking a slide through our history. Get an eye-opening look at how we've changed by sliding the orange vertical line back and forth across each photo pair.
Note: All photos were taken before March 2020 and do not reflect current public health guidelines.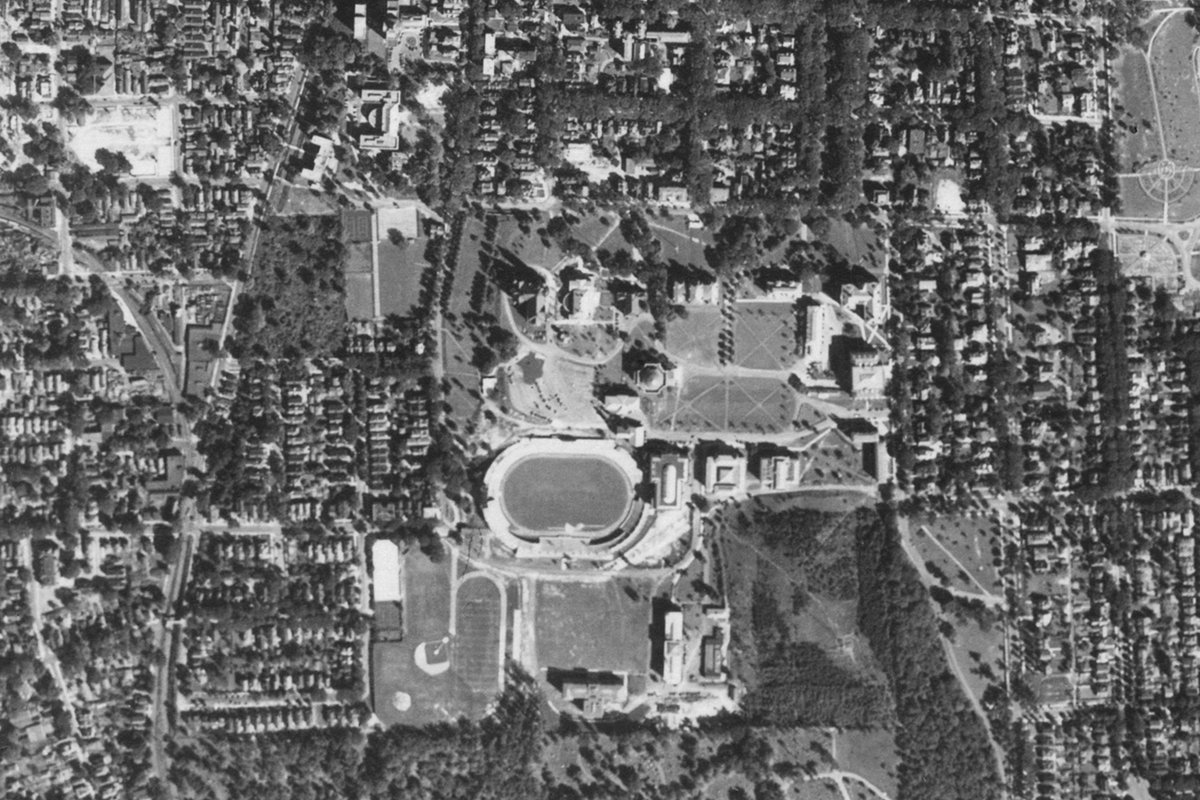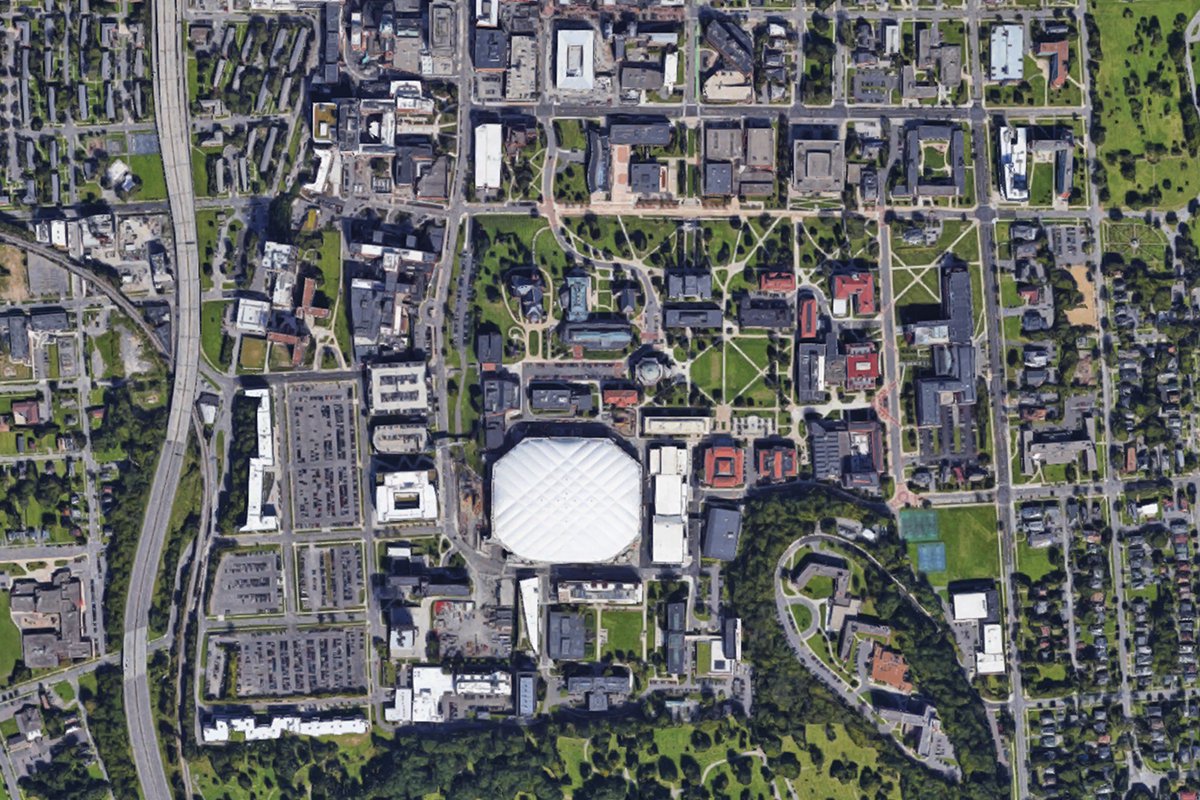 Aerial views of campus from 1938 and 2019 offer a glimpse of the many changes to the campus of Syracuse University. Can you spot any differences in that 80-plus year span?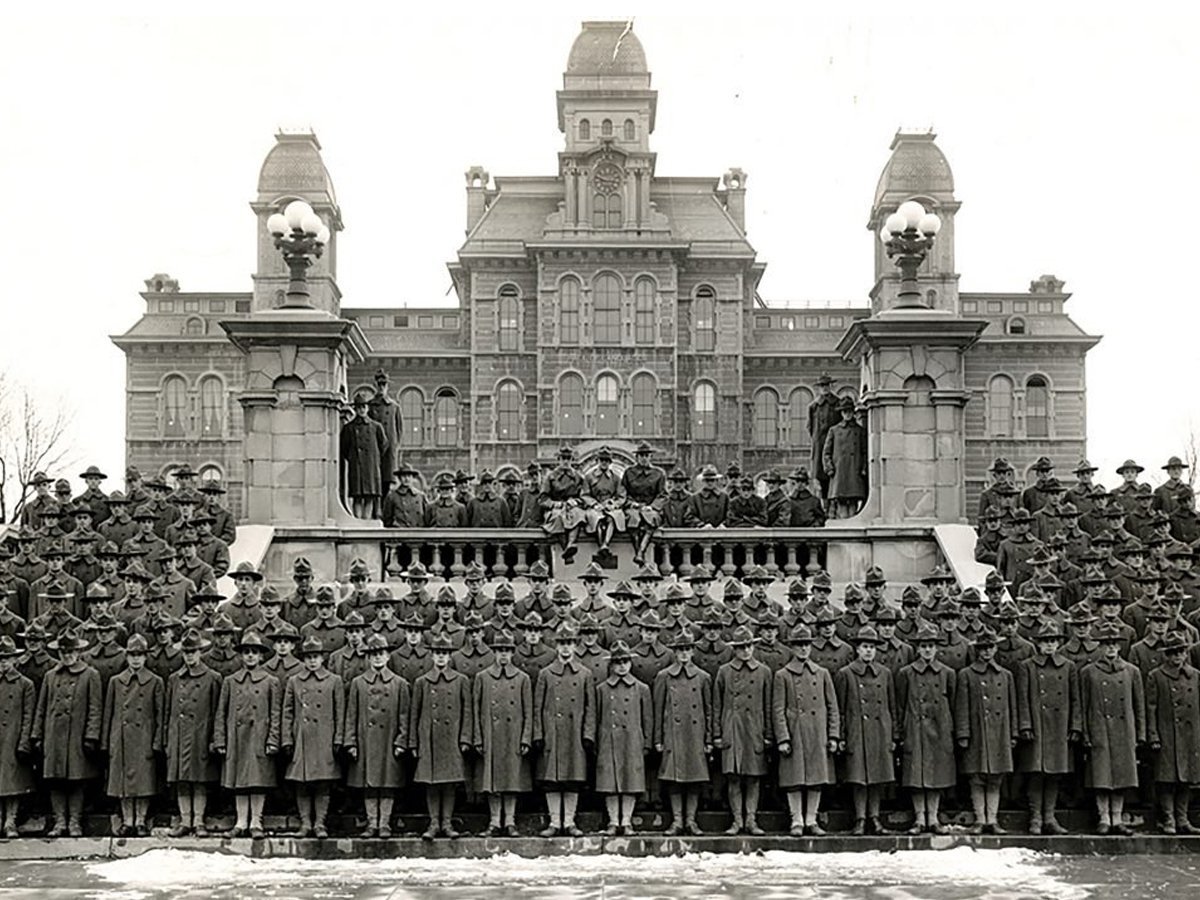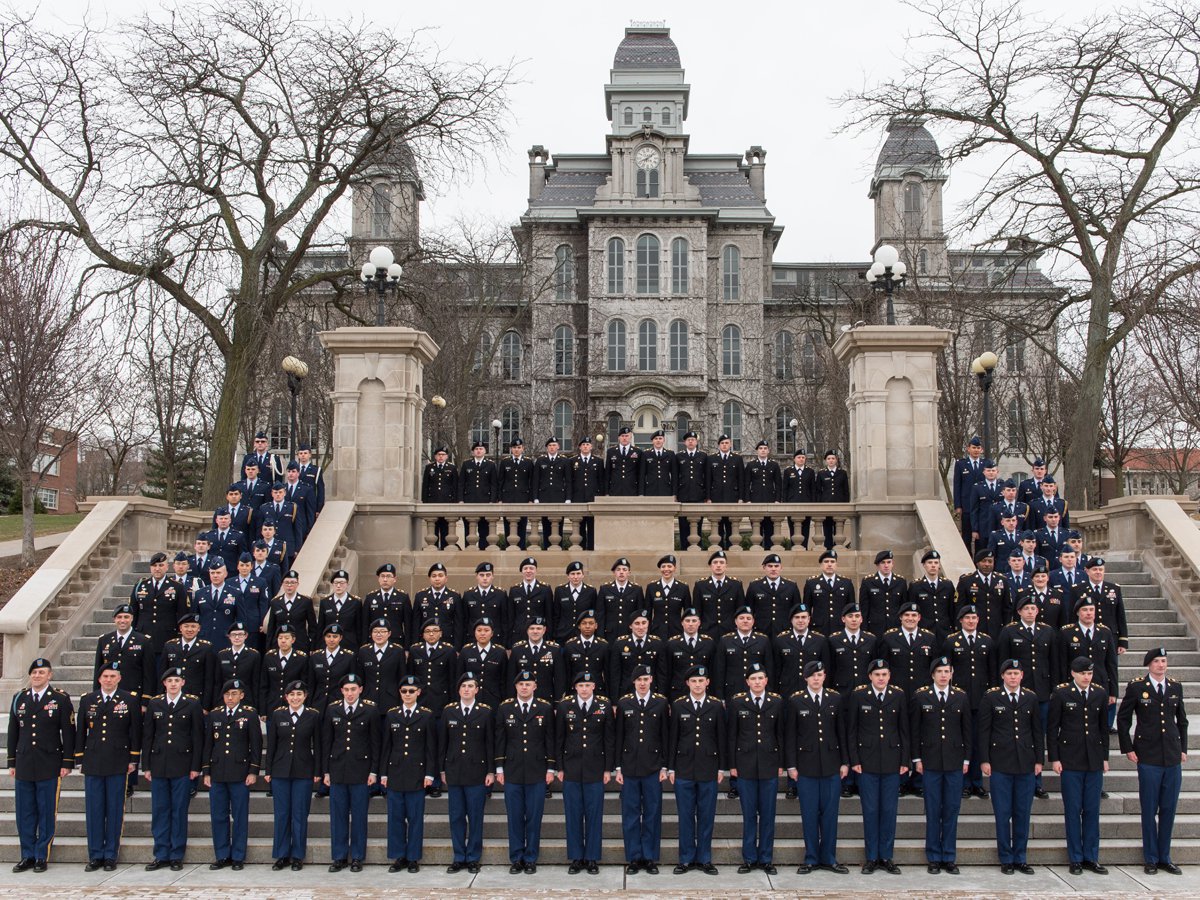 Syracuse University honors its military-connected students, alumni and faculty. In these photos, you'll see current Army and Air Force ROTC combined troops posing for a group photo in the identical spot as the Army Training Corps in 1918.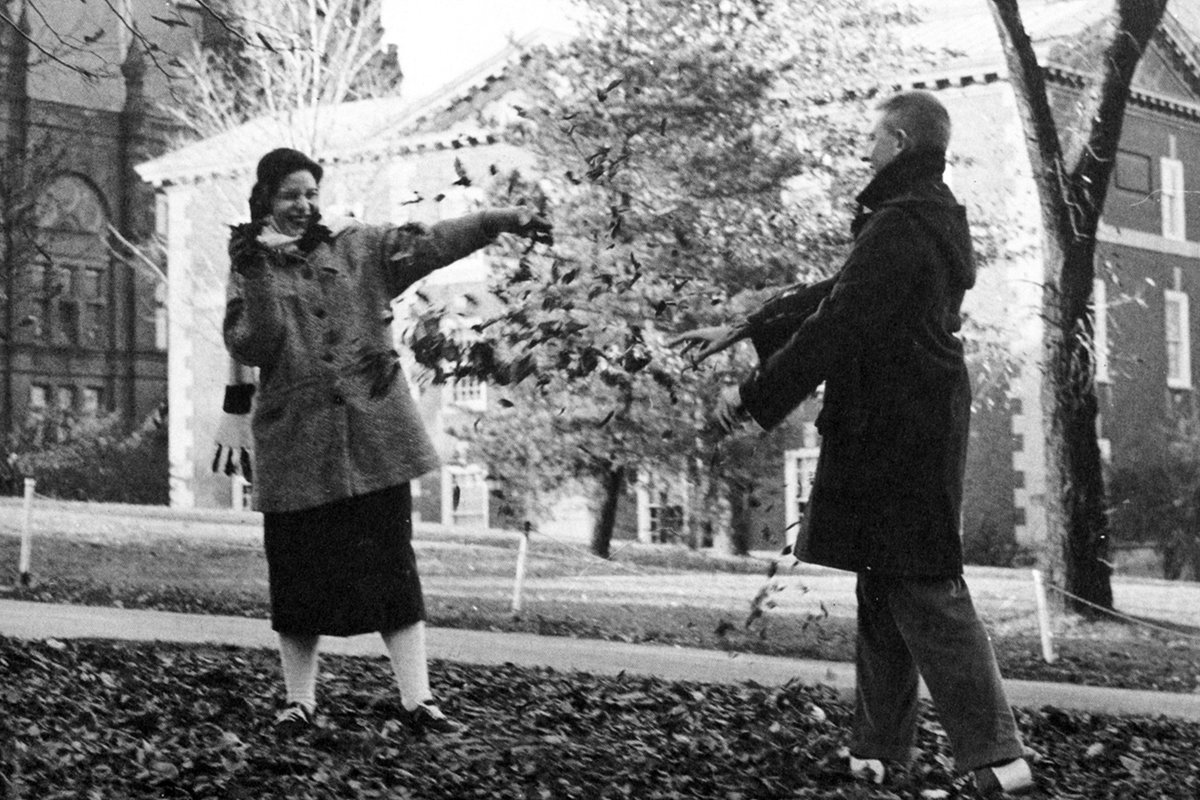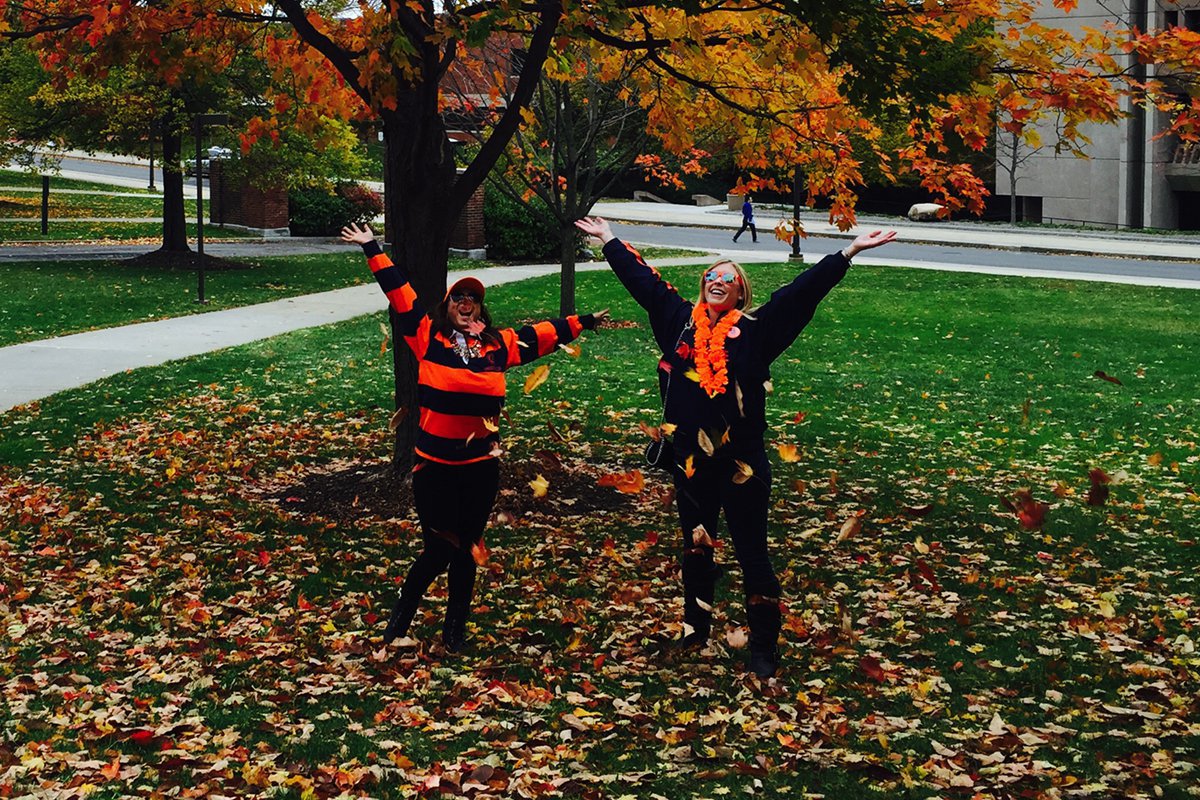 Fall is a special time of year on campus as the colors begin to change. Enjoying it with friends is a long-standing tradition for students and alumni . Whether you're on the Quad or in front of the Hall of Languages, there's autumn beauty everywhere on campus.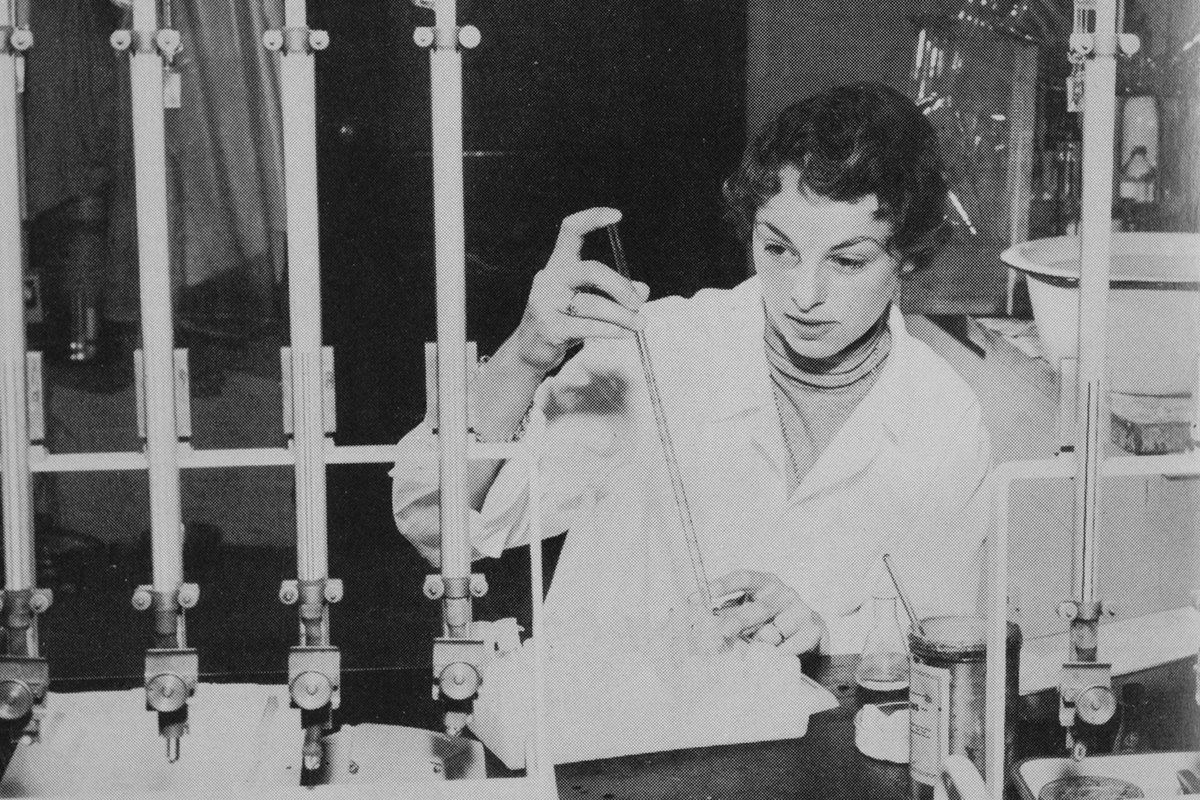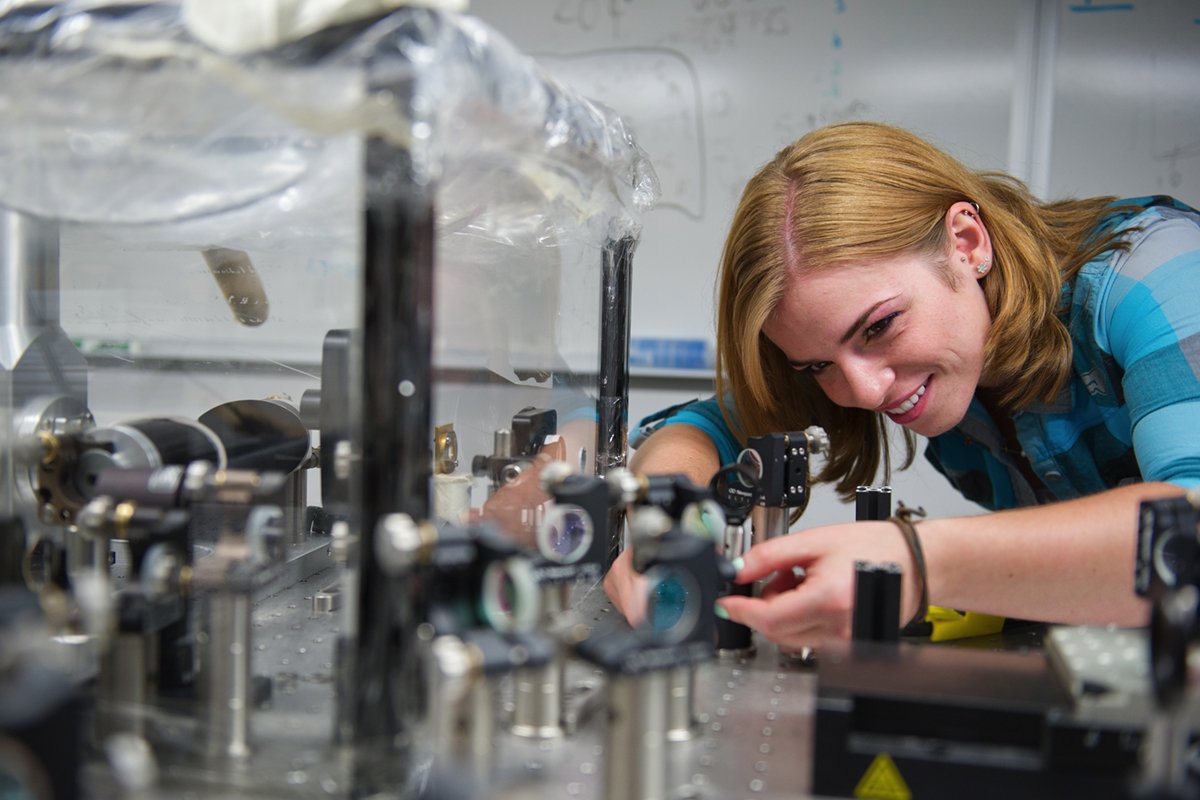 Times have changed, but the need for hands-on lab work has not, as these chemistry photos attest.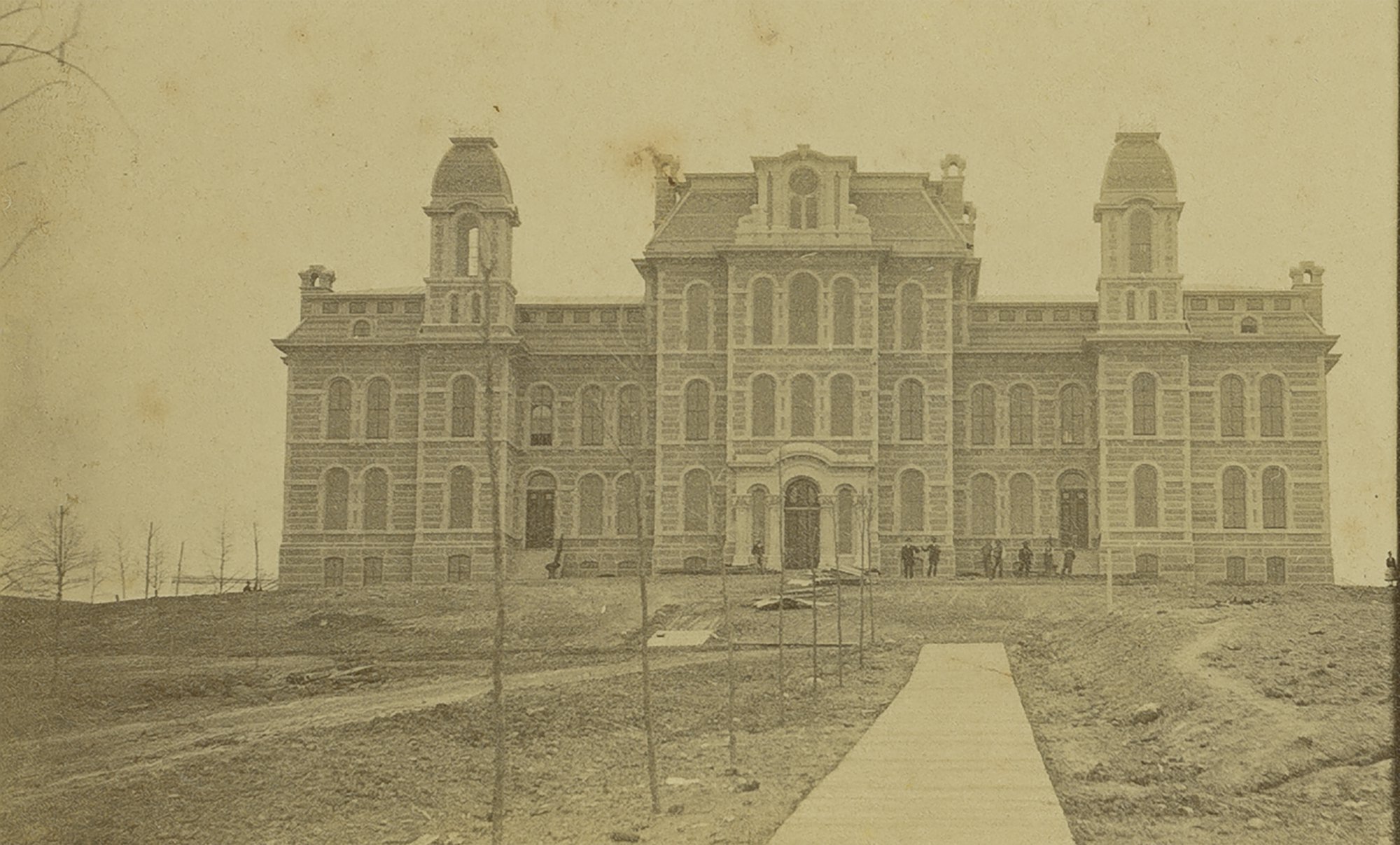 The Hall of Languages is the most iconic building on the Syracuse University campus. It was also foundational as it was the first building completed in 1873. Here you can view how the building has stood the test of time by comparing a photo from 1873 with a more recent image.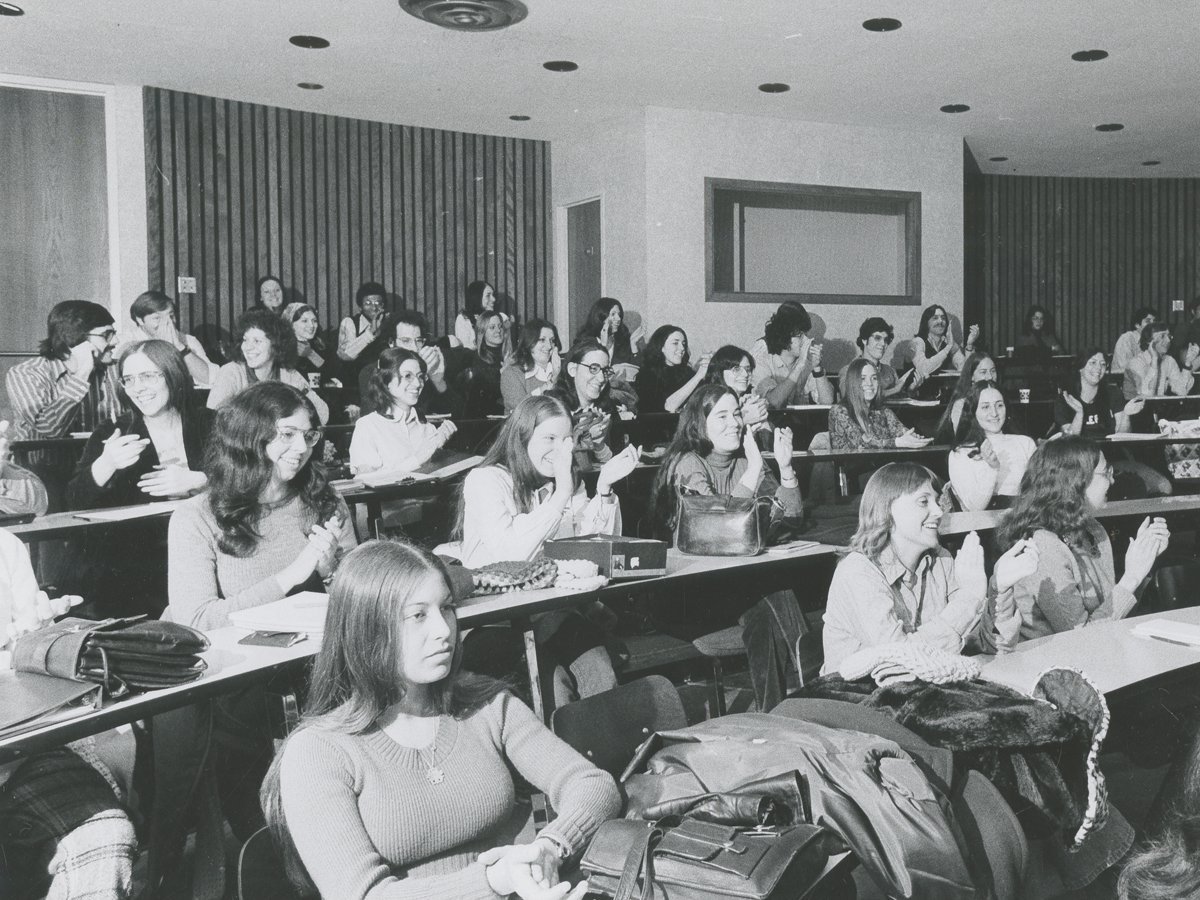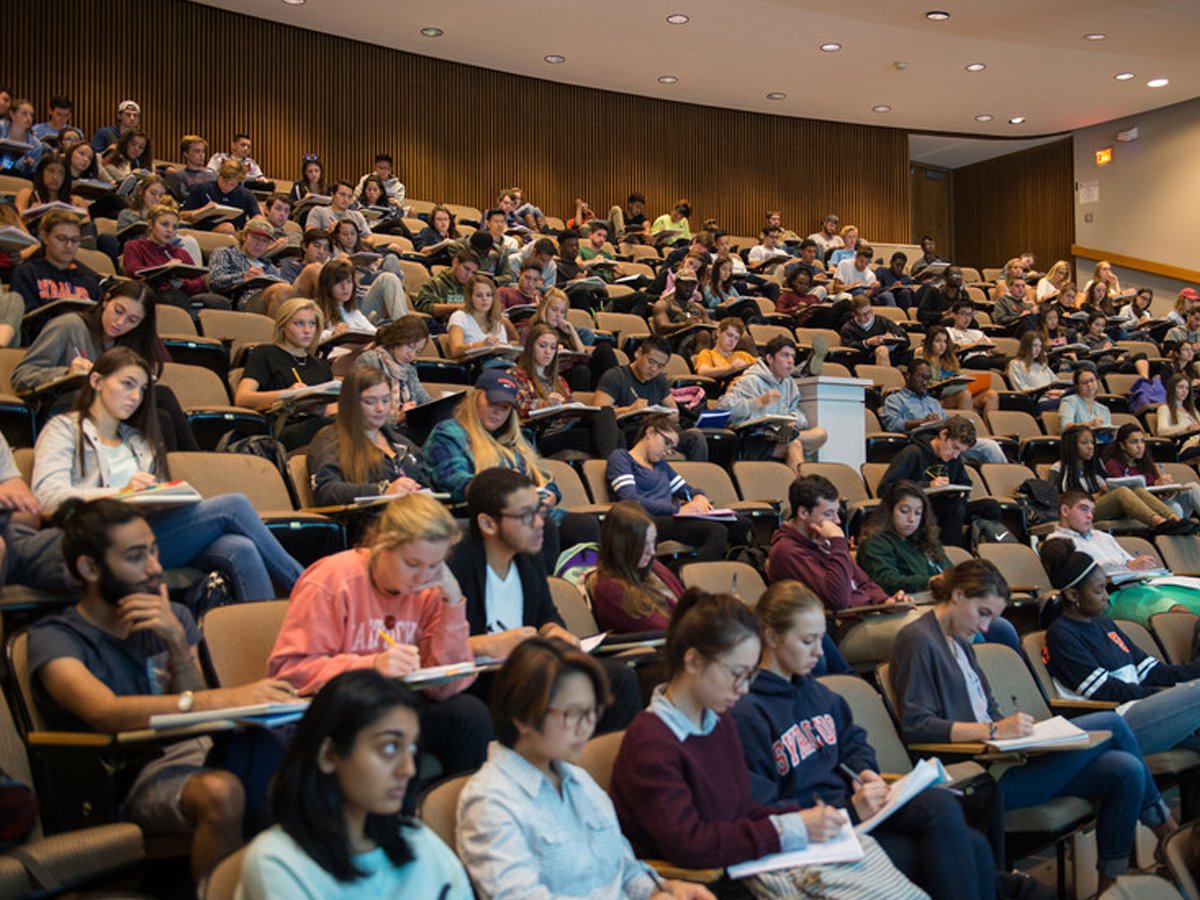 As in earlier decades, pre-COVID lecture halls were full of students learning. But take a look at how clothing and hair styles have changed.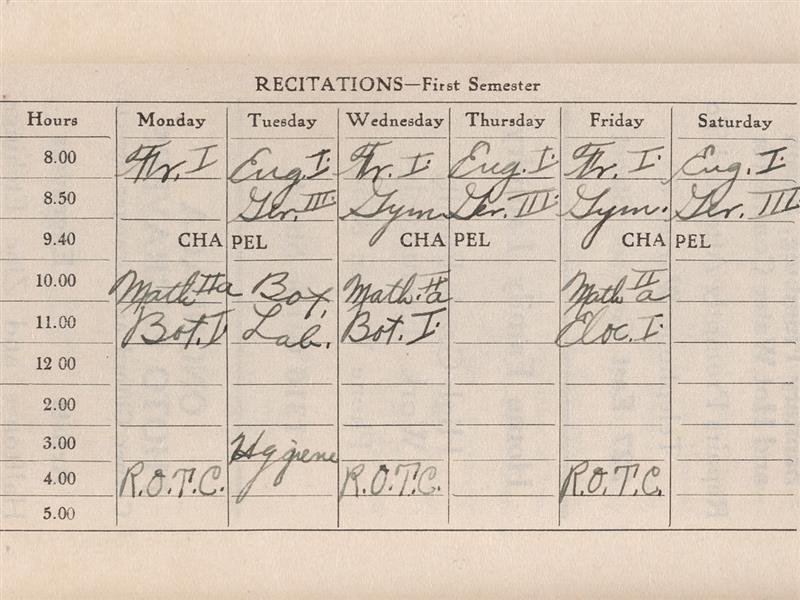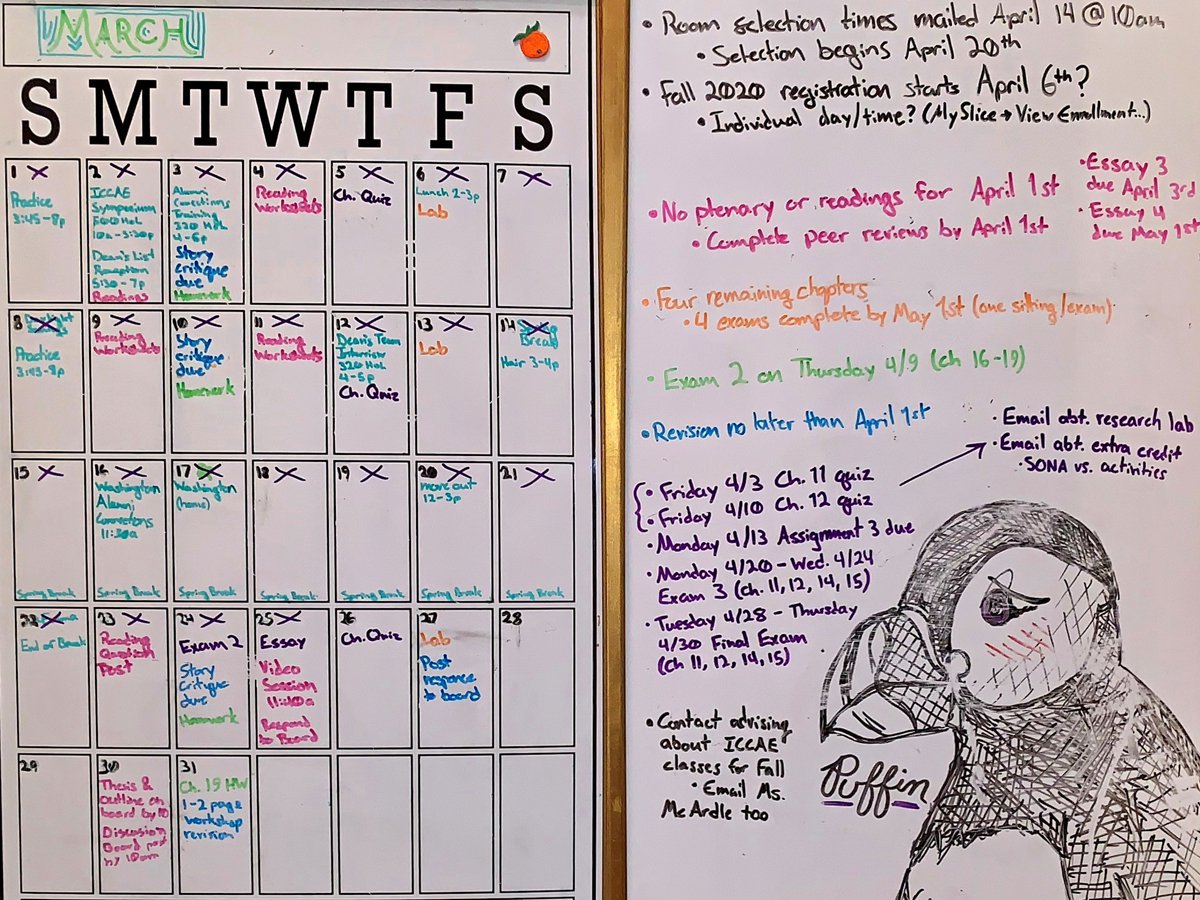 Student schedules certainly have changed over the last 101 years. Here you can compare what students were up to in 1919 with a current A&S student schedule from March 2020.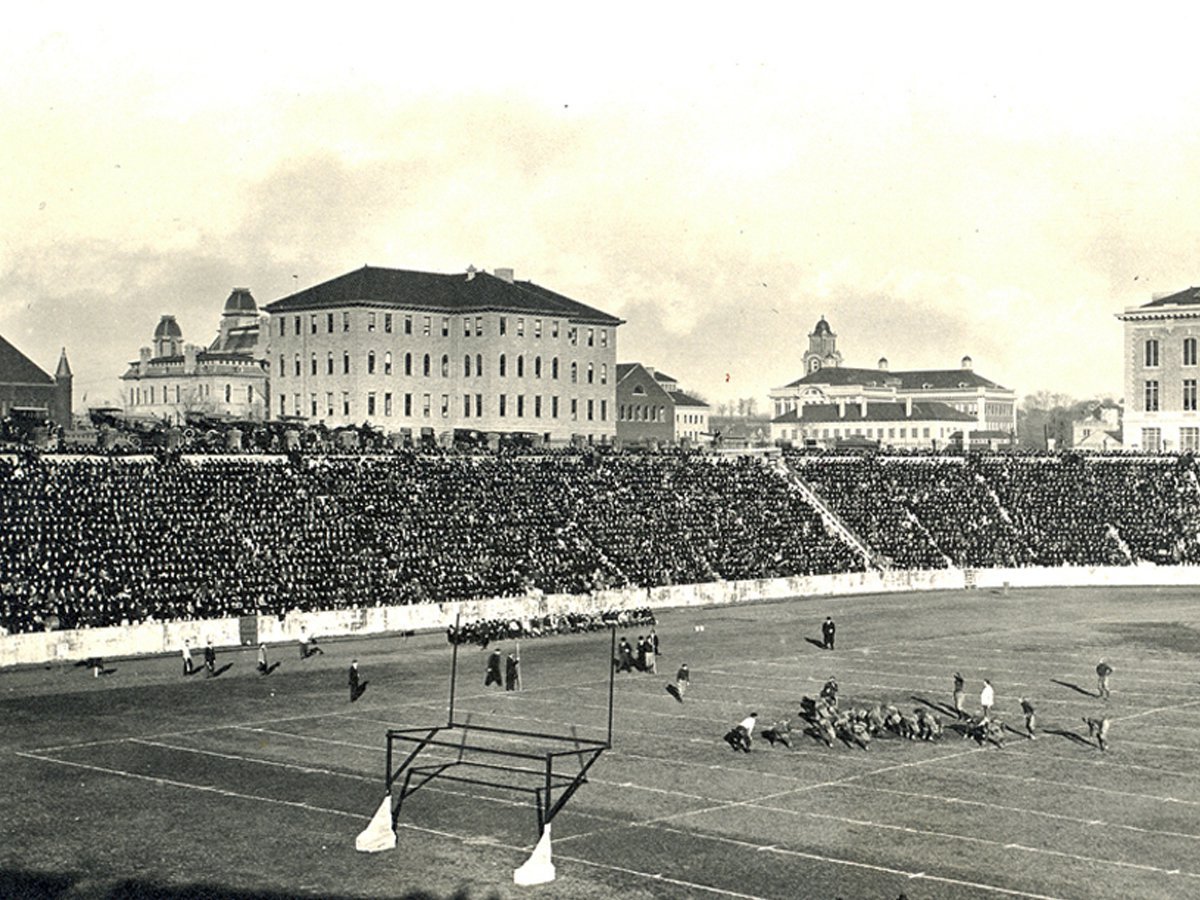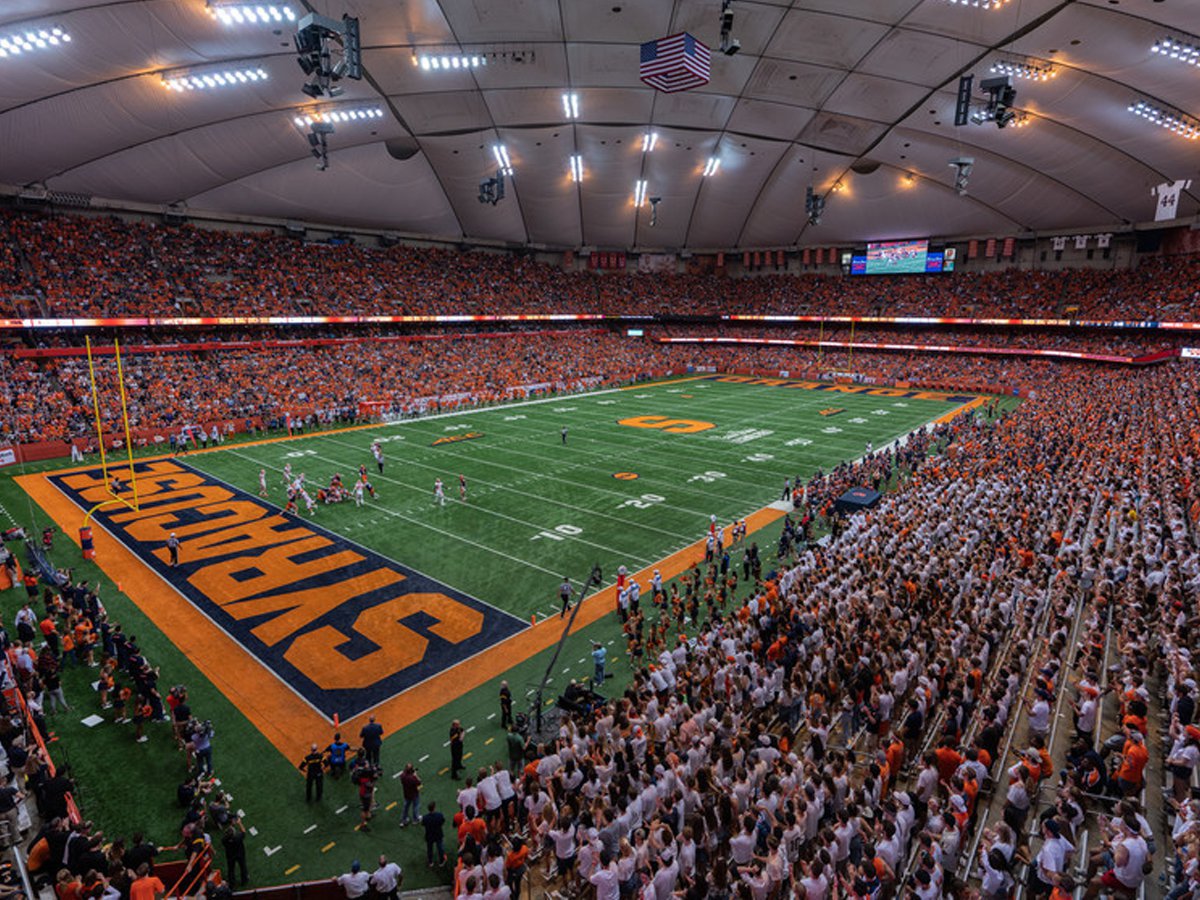 "Down, down the field goes old Syracuse..." Whether Orange fans were cheering on the football team outdoors in Archbold Stadium or inside the Dome, school spirit has been, and always will be, loud and proud!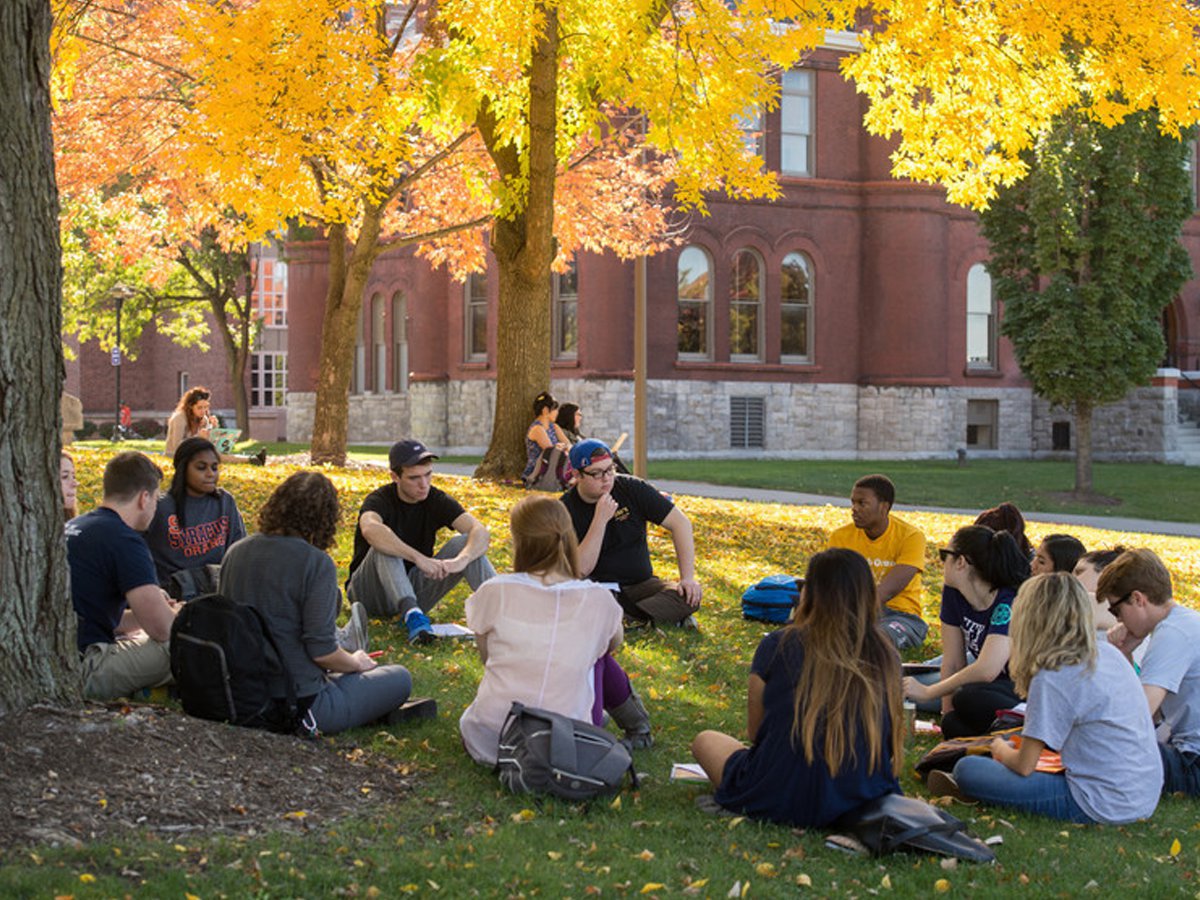 Nice weather calls for time outdoors. Here you'll see that outdoor learning has been a favorite activity for decades. Did you have an ideal spot to study on campus?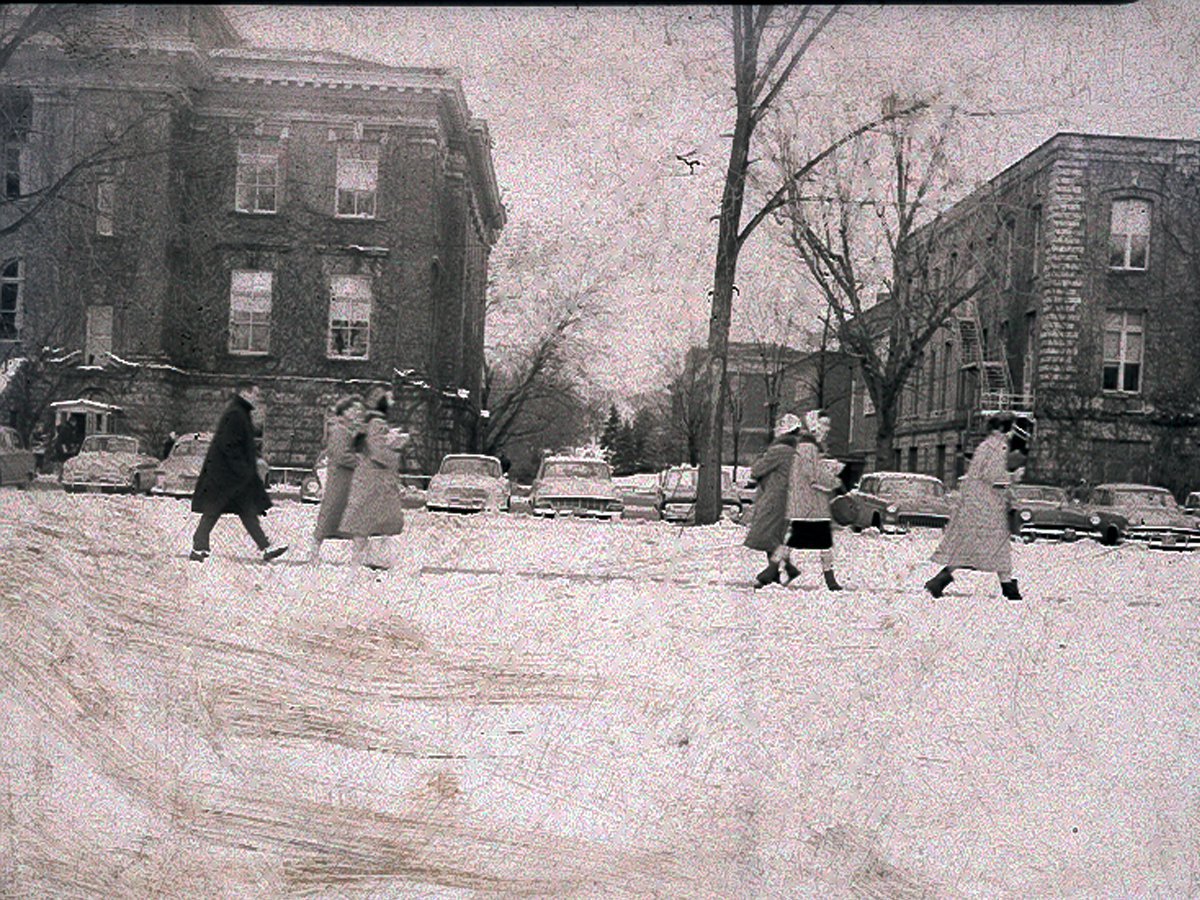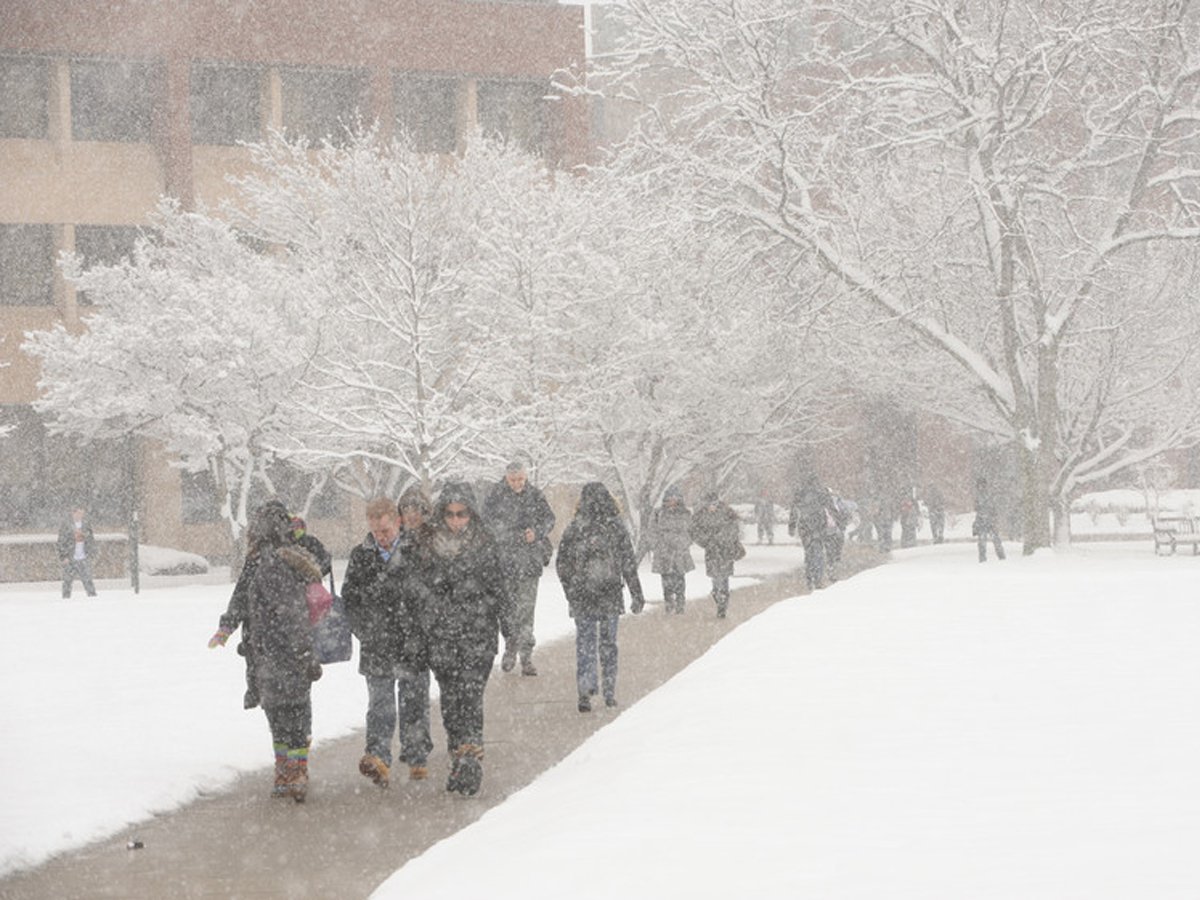 Let it snow! We've all walked through a winter wonderland on campus. As you can see, that is one thing that has not changed.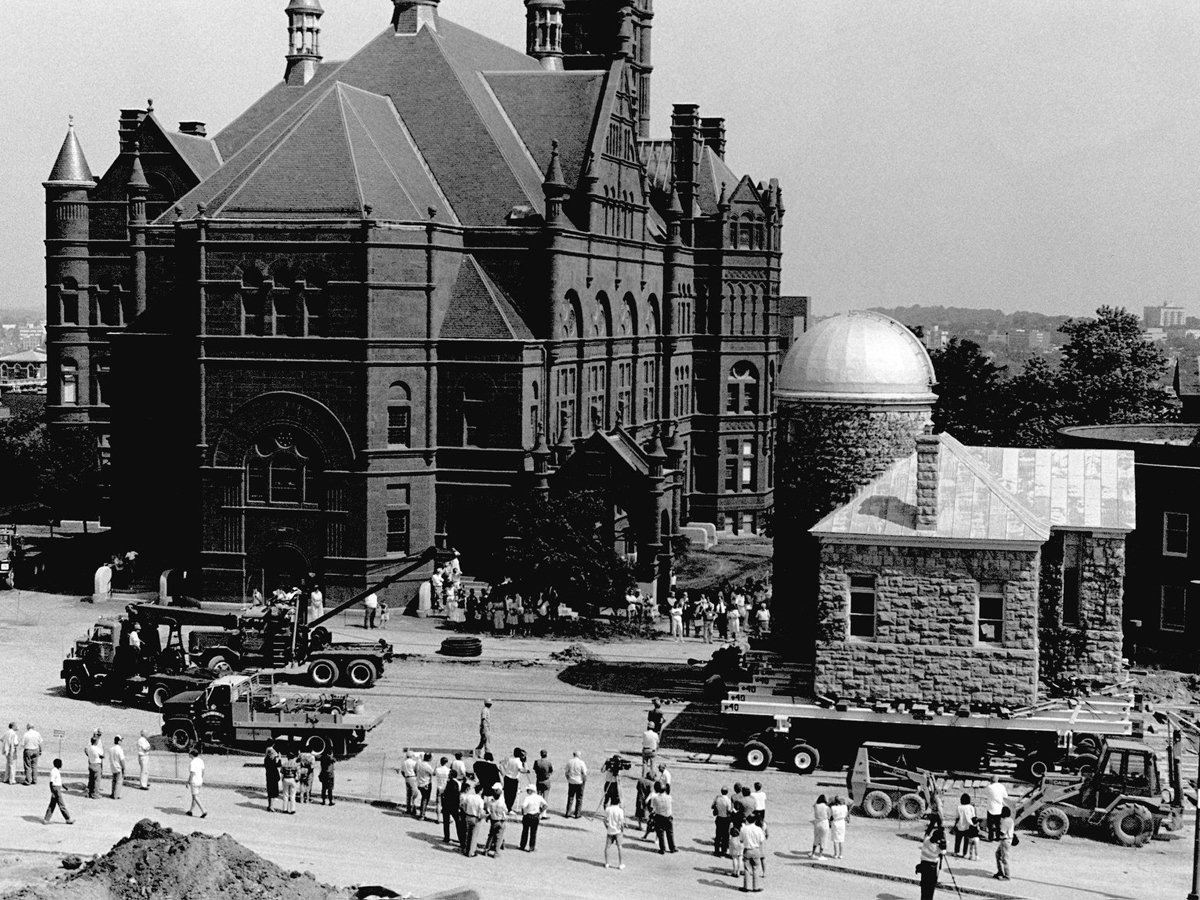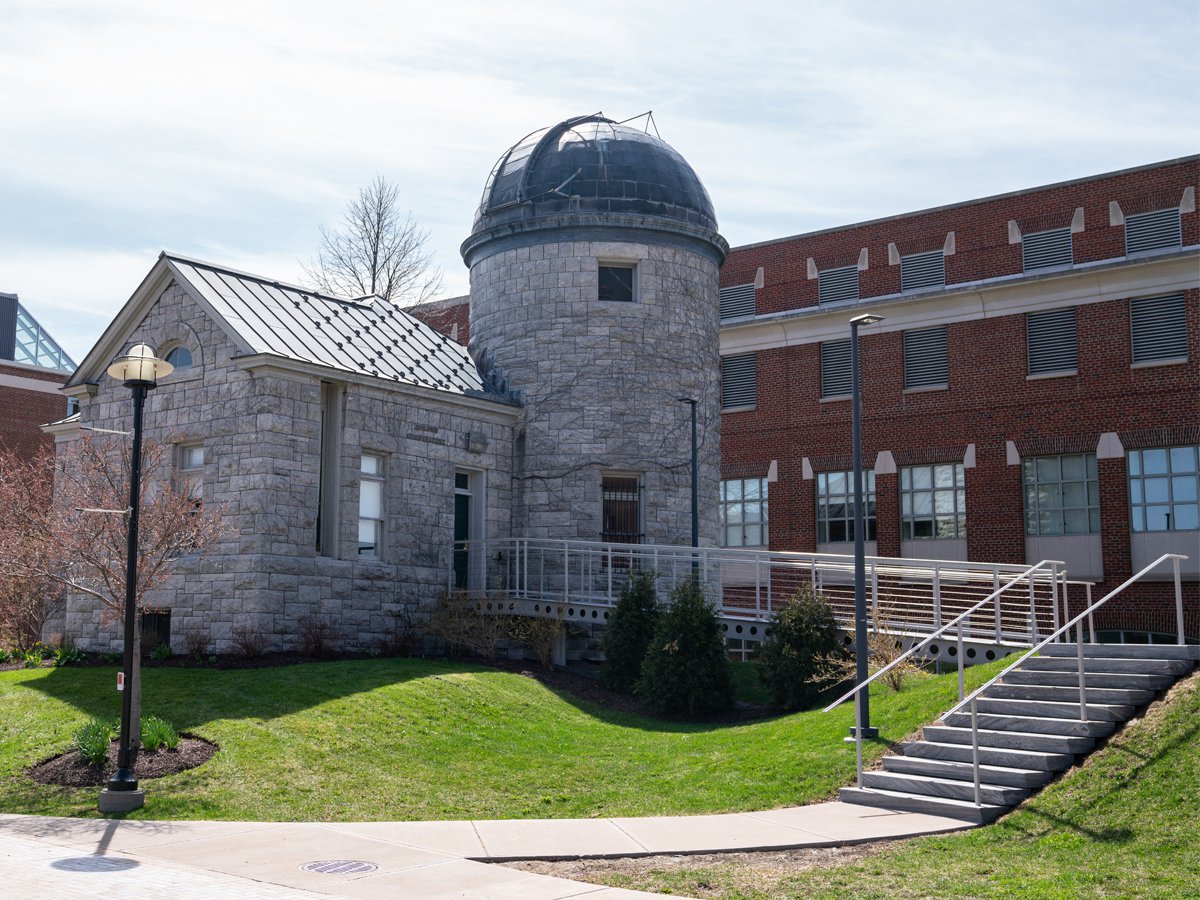 In June of 1991, Holden Observatory, the second-oldest building on campus, was moved 190 feet to make way for a second building in the Maxwell School of Citizenship and Public Affairs. Here you'll see the observatory being moved as well as its current location behind Crouse College.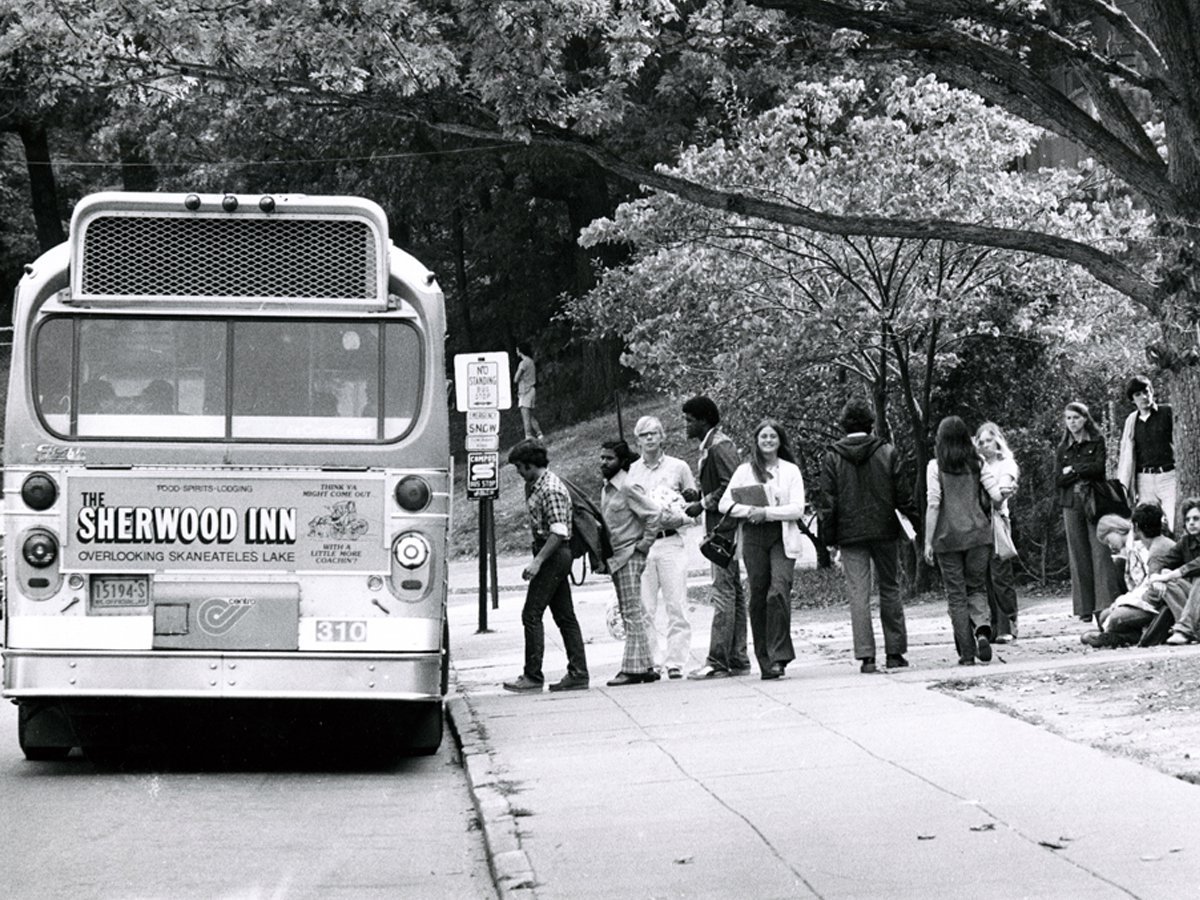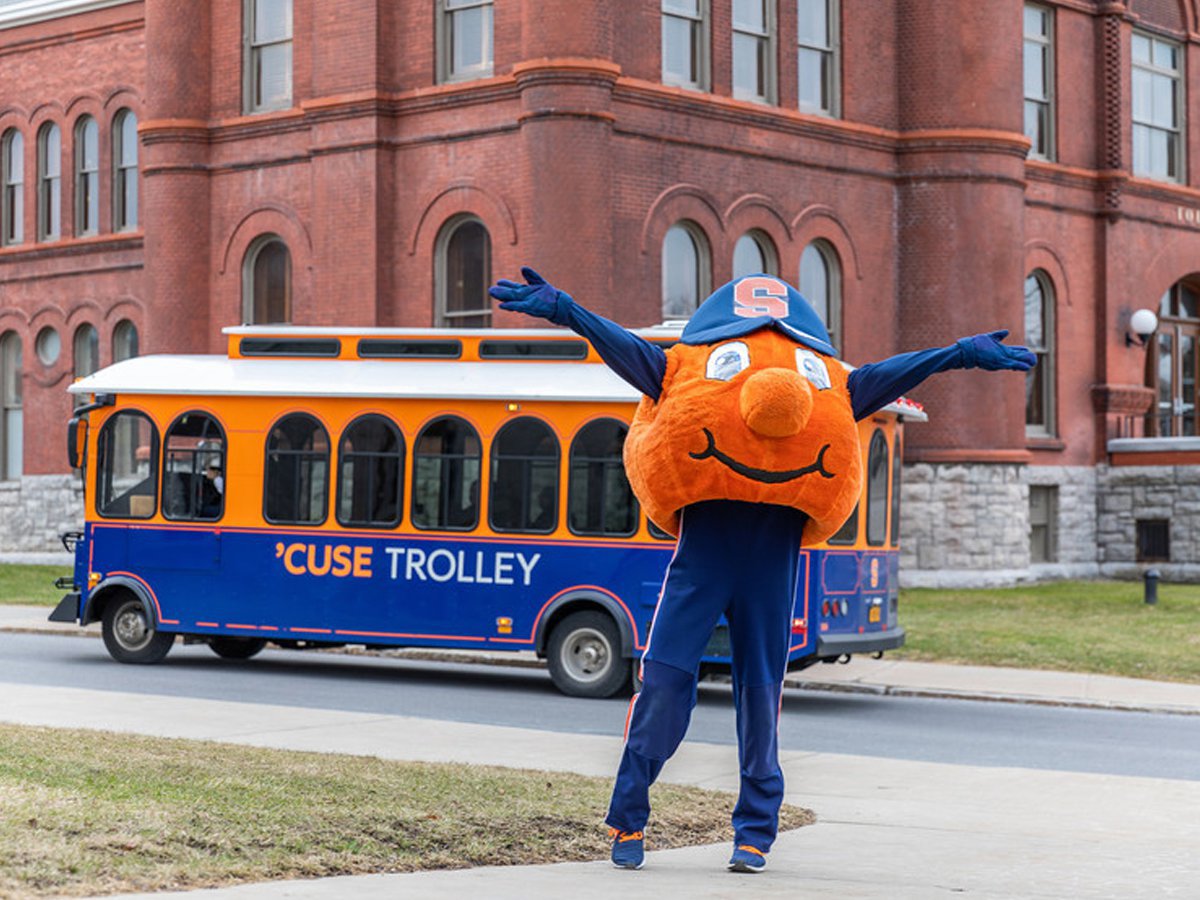 Buses, bikes and now trolleys! We've seen a number of different modes of transportation over the last 150 years. Will passenger drones be next?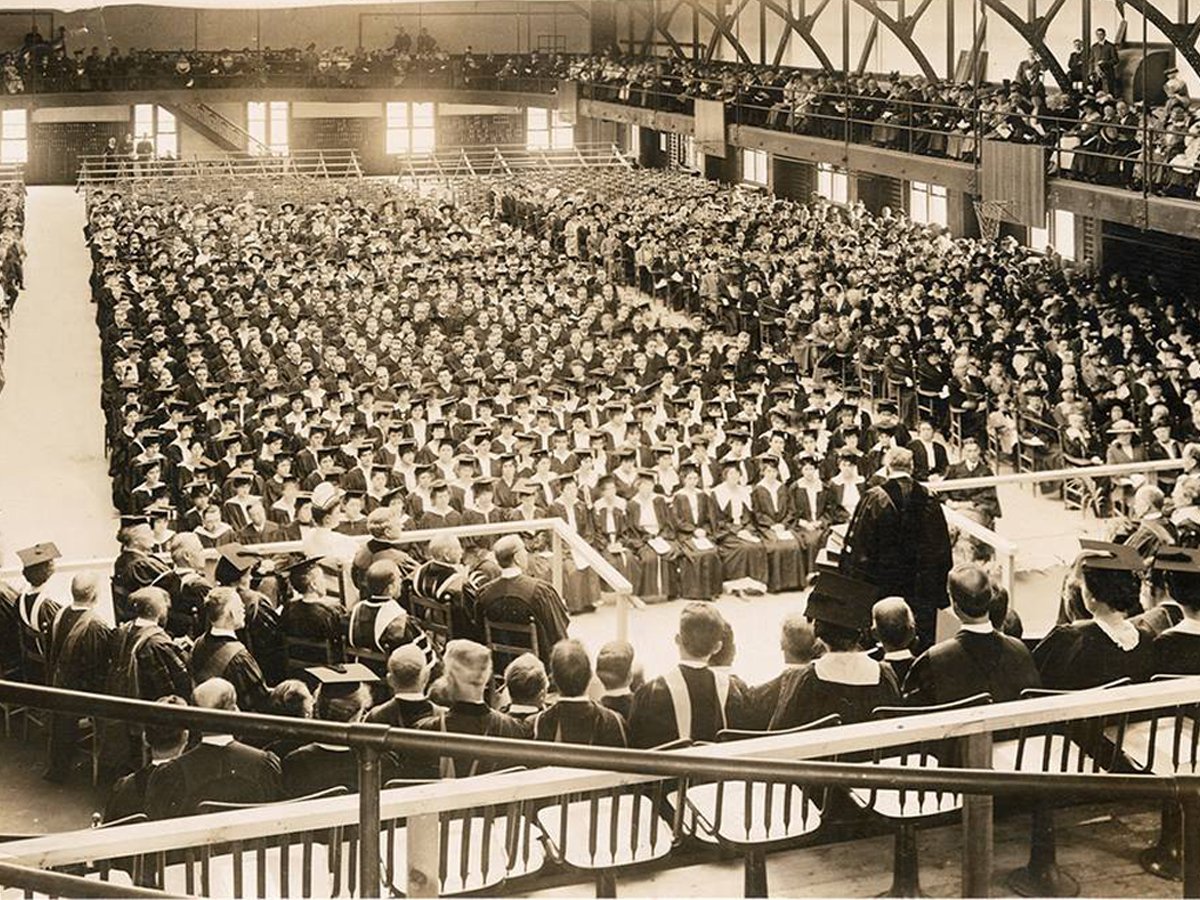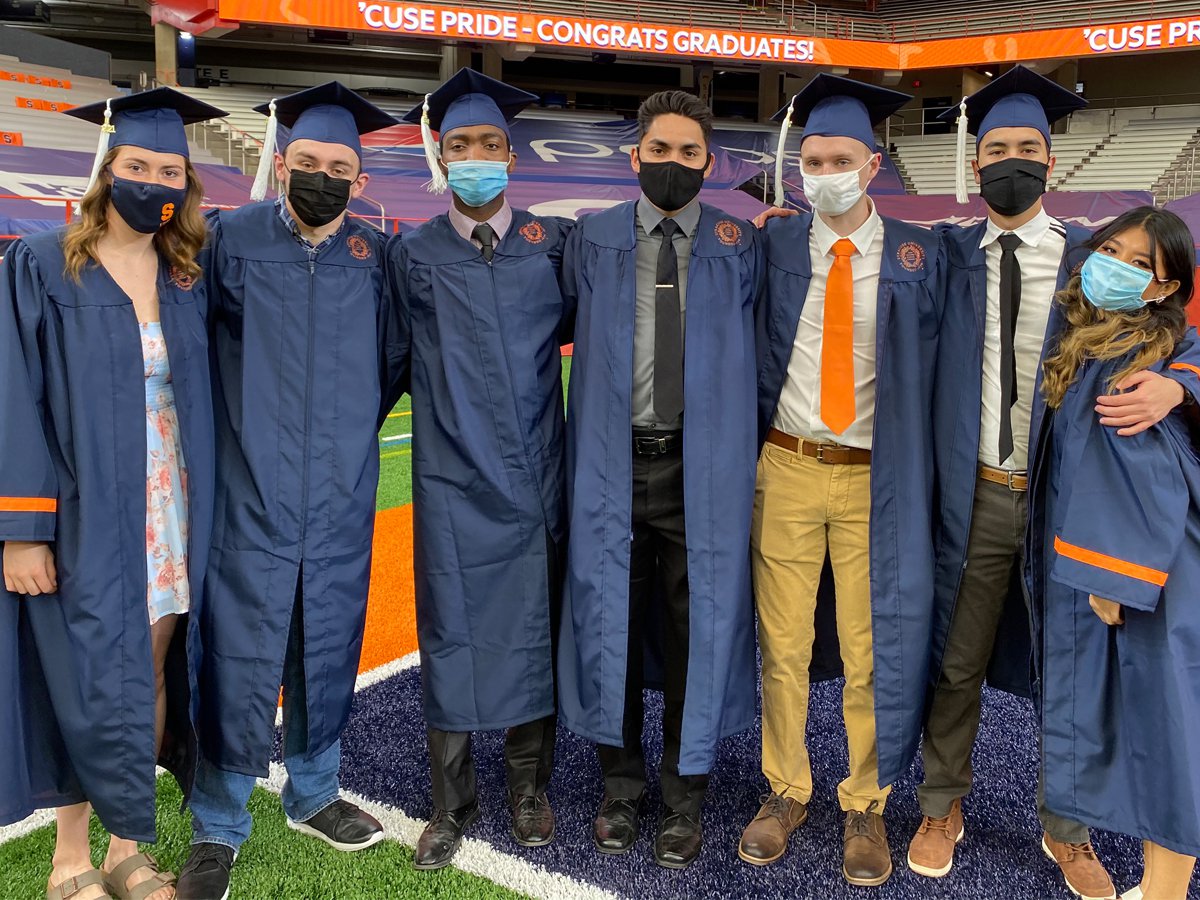 From Chancellor Day addressing the Class of 1916 in Archbold Gymnasium, to the Class of 2021 wearing masks in the Stadium, the Orange celebration always remains strong during Commencement Weekend. What was your graduation from Syracuse University like?
Photos courtesy of alumni submissions, Syracuse University Archives, Special Collections Research Center, Syracuse University photo services.