Fearless Firsts
A&S is proud to carry on Syracuse University's sesquicentennial theme of Fearless Firsts during our 150th celebration throughout the 2020-21 year. Since our establishment as the University's first college, our students, faculty, staff and alumni have never shied away from challenges facing humanity, nature or the physical world. From the enormity of black holes to the tiniest of particles, from the profundity of the oceans to the magic of the human mind, from the truth of poetry to the freedom of languages, we fearlessly embrace the promise, power and potential of rigorous intellectual endeavor.
Do you know of an A&S Fearless First that we might have missed? Let us know!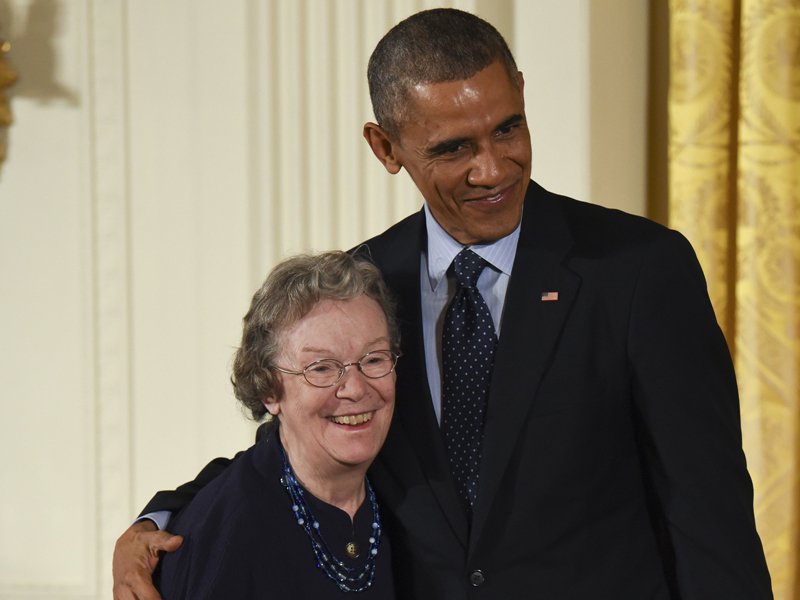 Edith Flanigen
Inorganic physical chemist Edith Flanigen G'52 developed "zeolite Y," a sieve which optimized conversion of crude oil into gasoline. She is the College's first alumna to receive the National Medal of Technology and Innovation, which was awarded to her by President Barack Obama in 2014.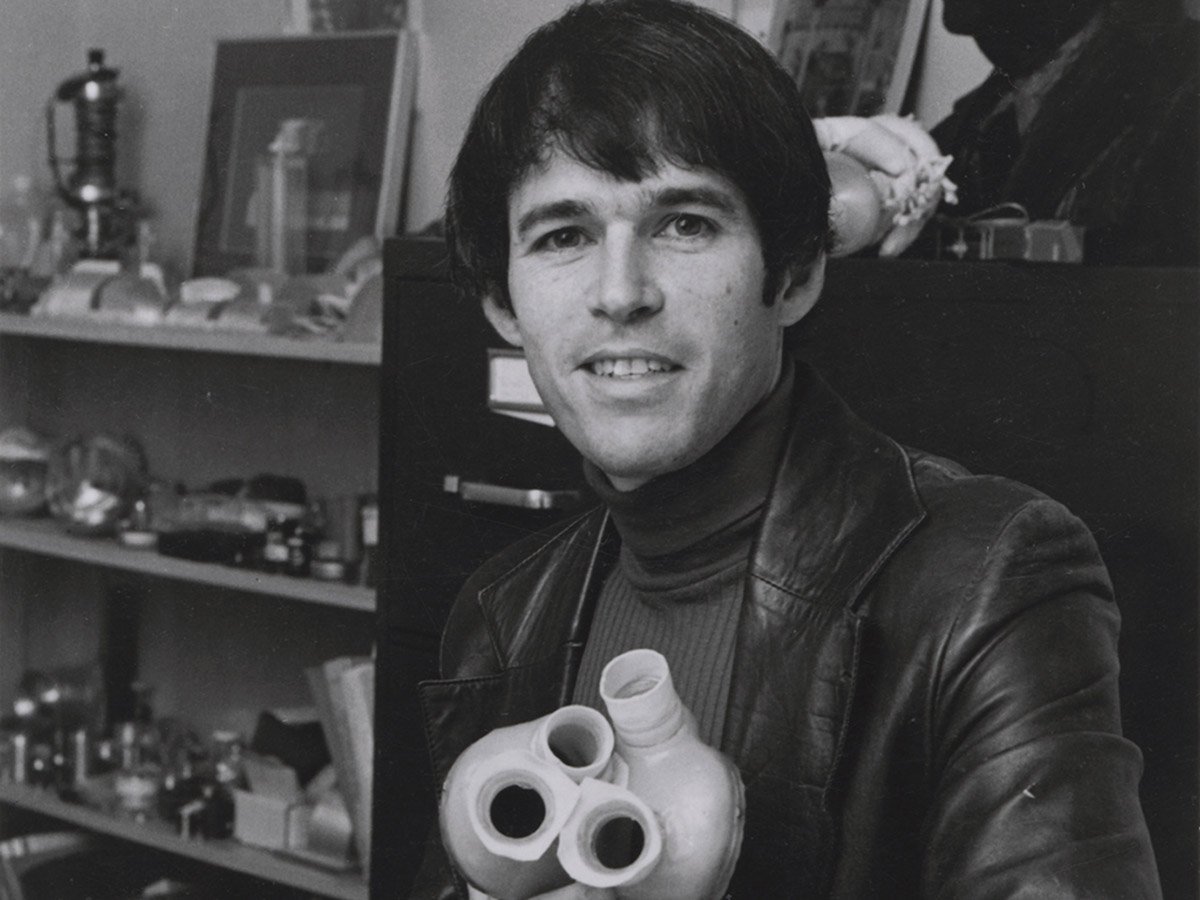 Robert Jarvik
Robert Jarvik '68, H'83 is chairman and CEO of Jarvik Heart Inc. He developed the human anatomic configuration and surgical placement of the Jarvik 7, which led to the first human application of a permanent, totally artificial heart in 1982. Jarvik earned a bachelor's degree in zoology, now biology, from A&S.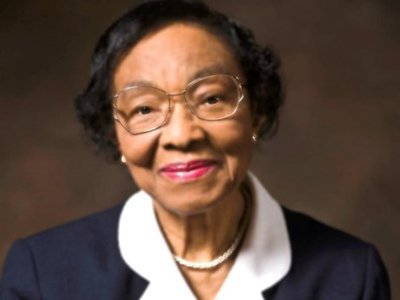 Rubye Torrey
In 1969, the late Rubye Torrey became the first African American woman to earn a Ph.D. in analytical chemistry from Syracuse University. Torrey went on to have a successful career as a professor, researcher and administrator. At Tennessee State University, she founded an annual research symposium, established a research laboratory in gaseous ion chemistry and opened a local Sigma Xi chapter (The Scientific Research Honor Society).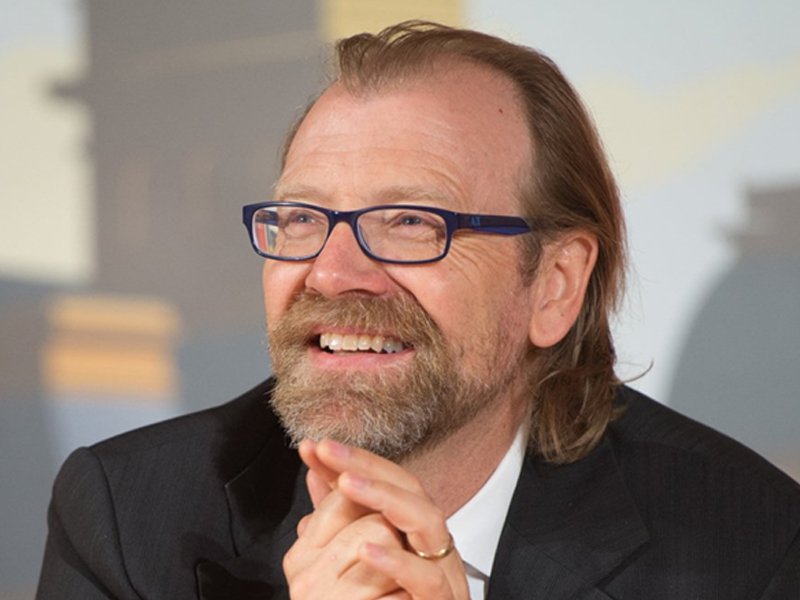 George Saunders
George Saunders '88, alumnus of and professor in the English department, is the University's first winner of the Man Booker Prize for his New York Times bestselling novel, Lincoln in the Bardo.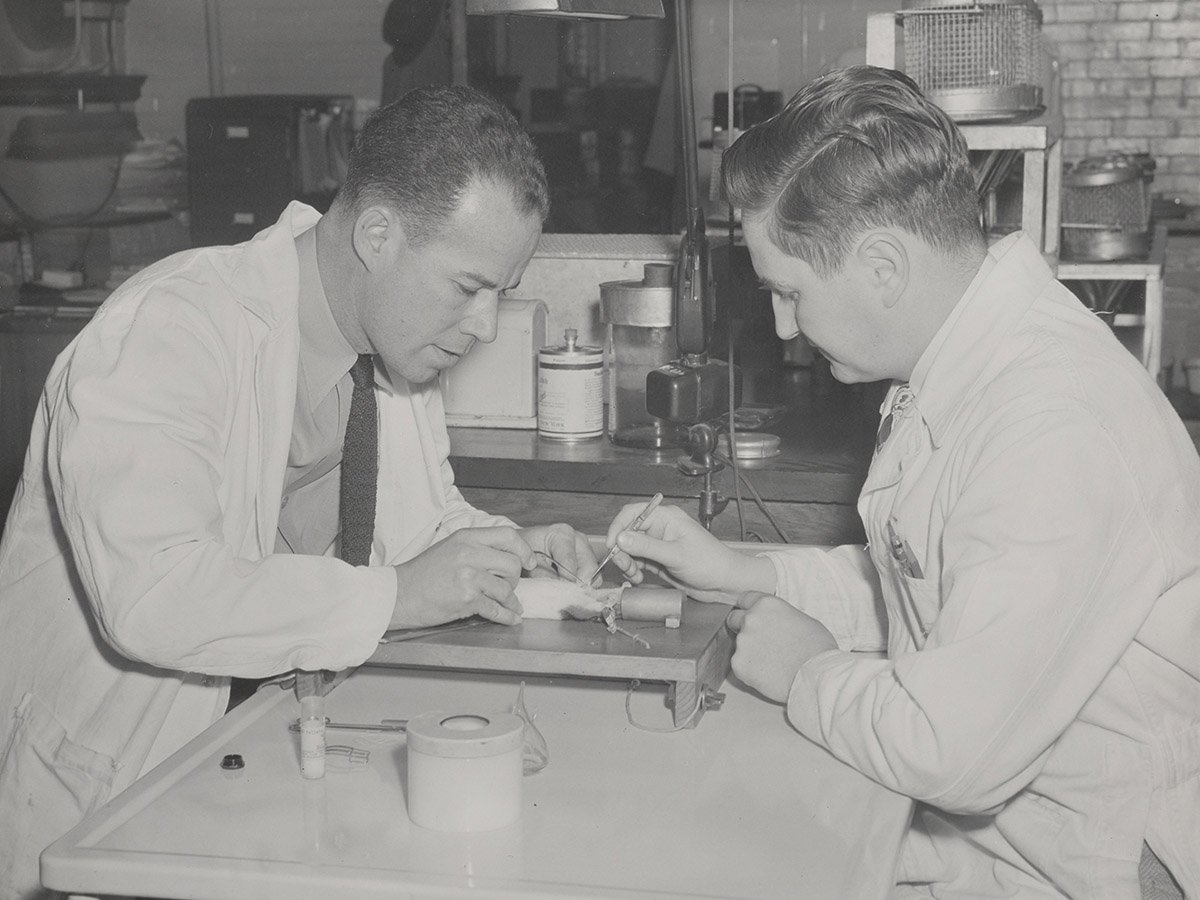 James Hope Birnie
In 1948, Professor James Hope Birnie became the first African American to hold a faculty position in biology at Syracuse University. Birnie, who also received a Ph.D. here, was one of the first biology faculty members to be supported by the National Institutes of Health (NIH).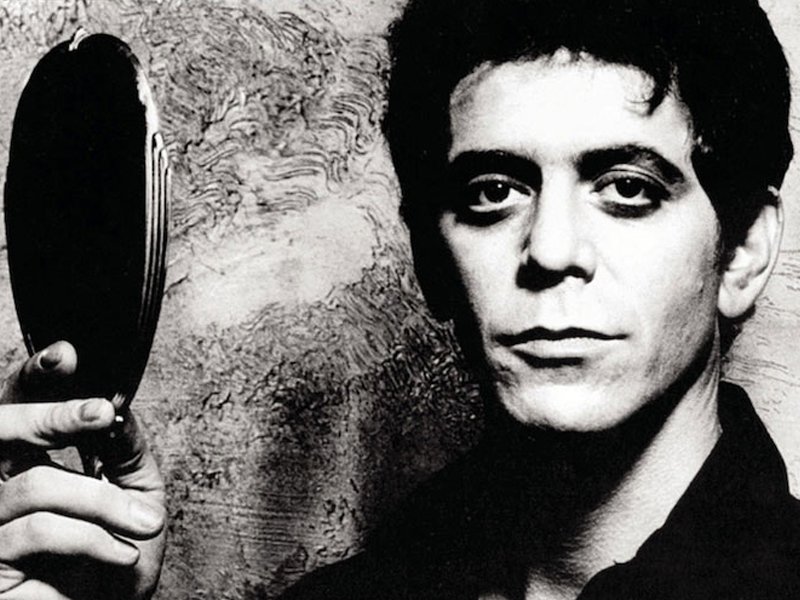 Lou Reed
English alum and musician Lou Reed '64, whose hit songs include "Walk on the Wild Side" and "Satellite of Love," is the University's first and only two-time Rock and Roll Hall of Fame inductee (once as a member of the Velvet Underground in 1996 and then posthumously as a solo act in 2015).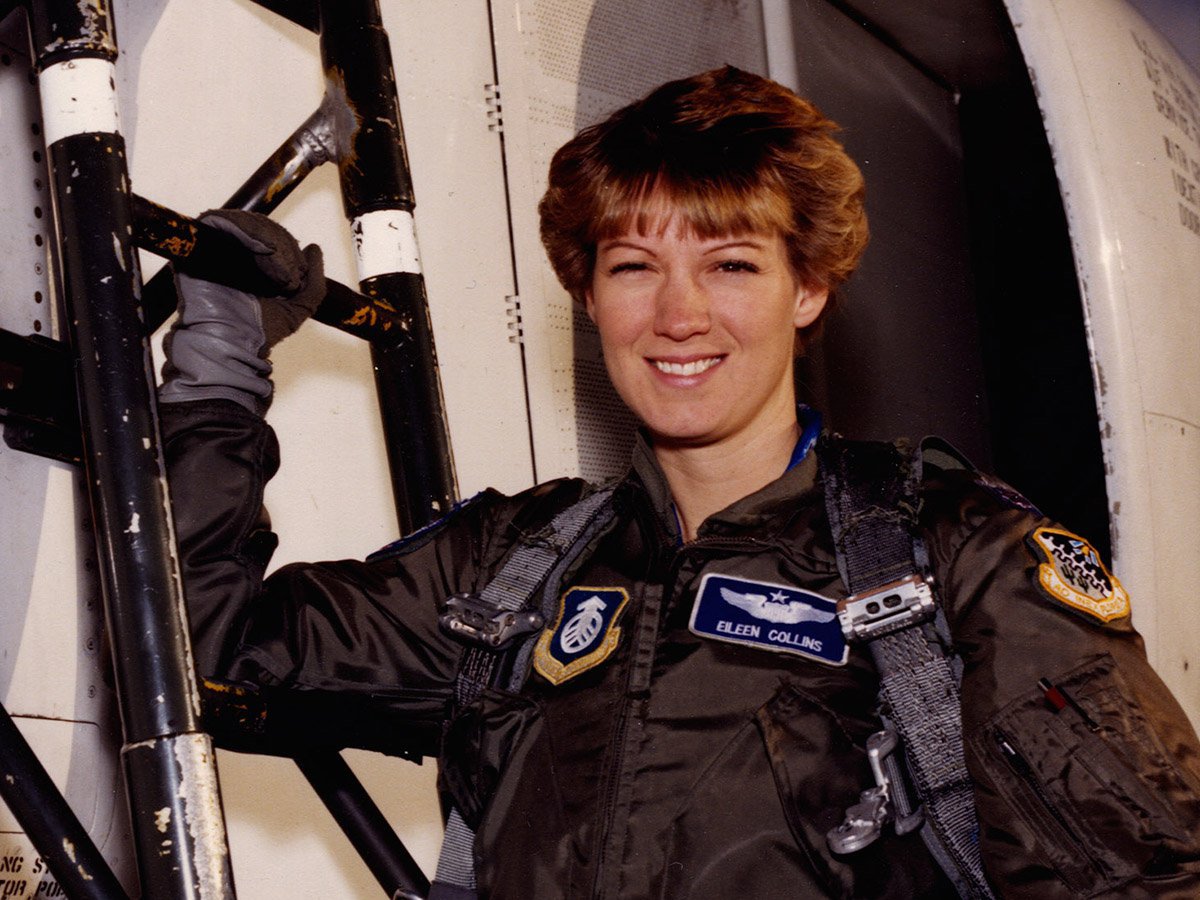 Eileen Collins
Mathematics and economics alumna Eileen Collins '78 was the U.S. Air Force's first female flight instructor. She was also the first astronaut to both pilot (1995) and then command (1999) a space shuttle mission. Collins retired from the Air Force in 2005 with the rank of Colonel.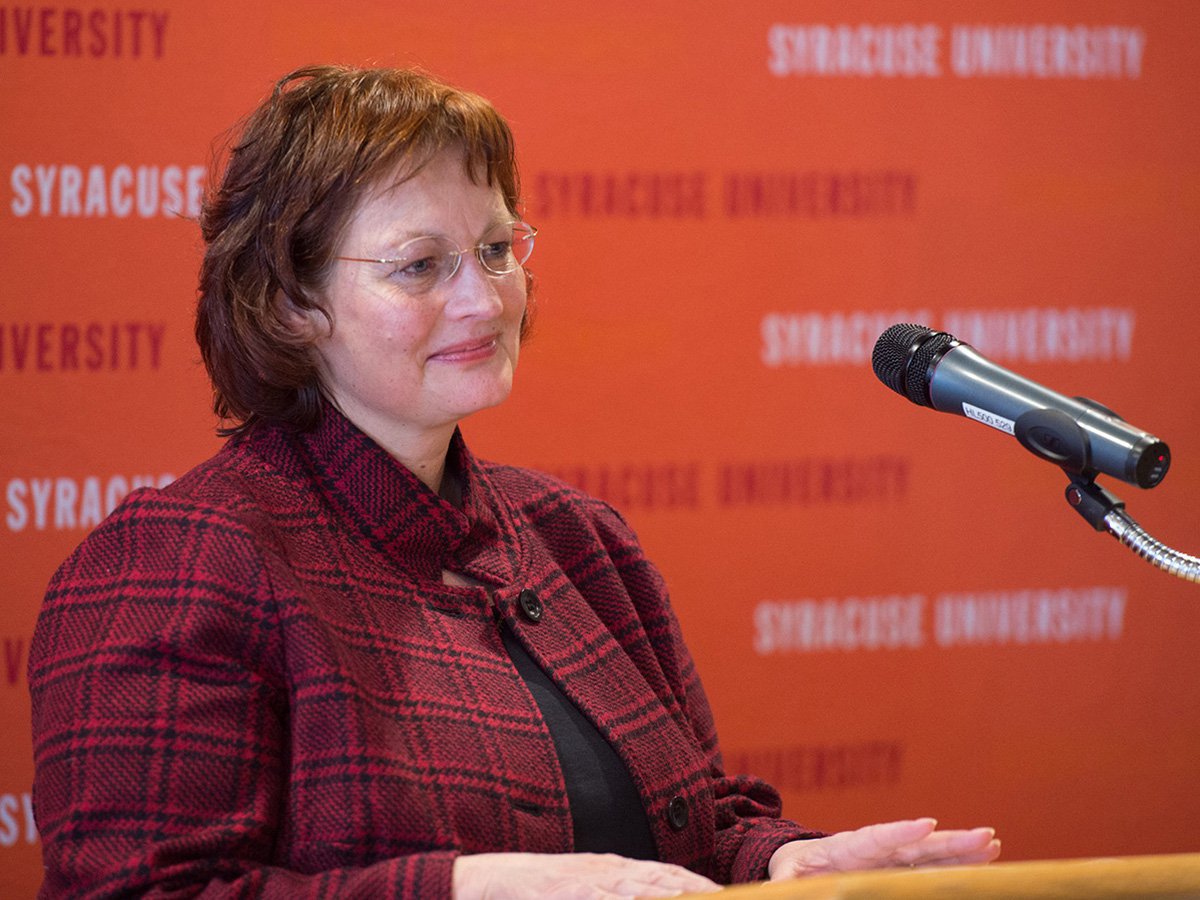 Dean Karin Ruhlandt
In 2009, Karin Ruhlandt, later Dean of the College of Arts and Sciences, was appointed Distinguished Professor of Chemistry—the only female on campus to receive such an honor in the sciences at the time.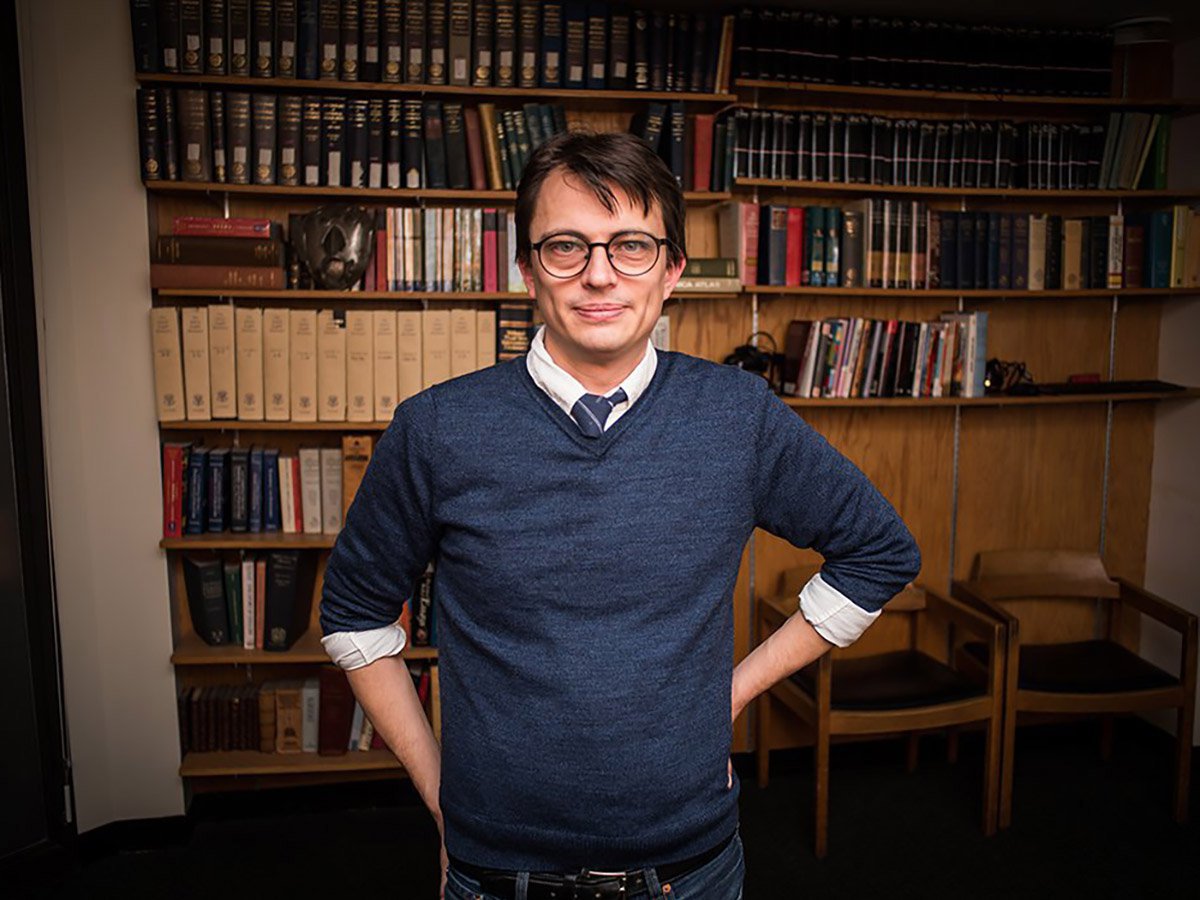 Chris Forster
Chris Forster, associate professor of English, was the University's first recipient of the prestigious New Directions Fellowship from The Andrew W. Mellon Foundation.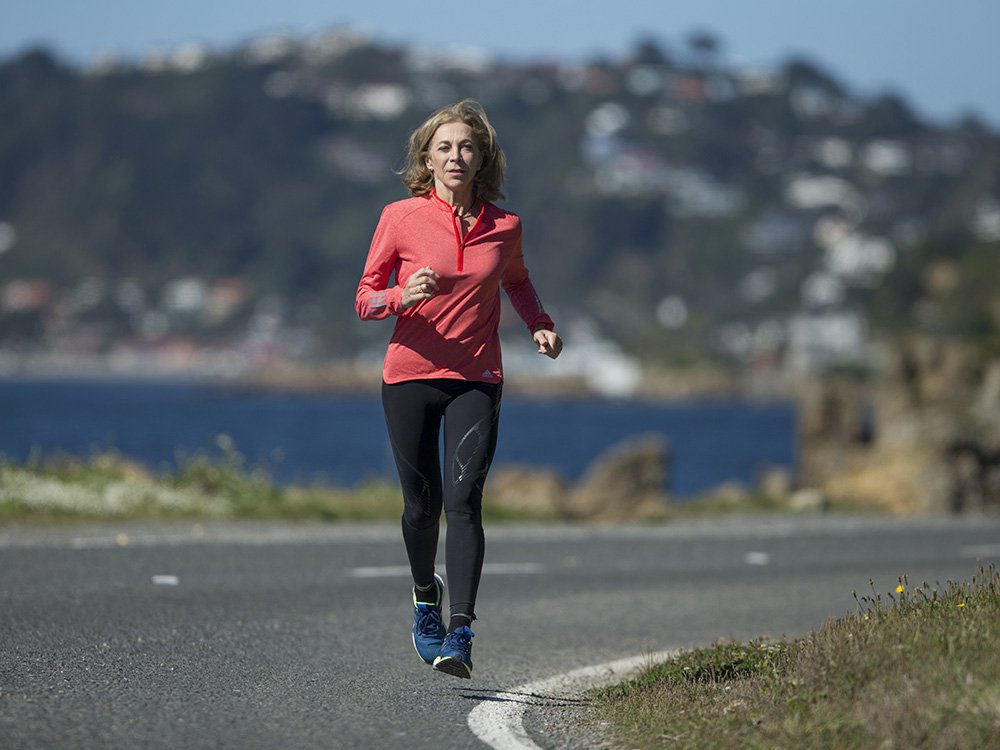 Kathrine Switzer
Author and marathon runner Kathrine Switzer '68 (English), G'72, was the first woman to officially enter and run the Boston Marathon in 1967. She was a recipient of the Syracuse University Arents Award and was a 2011 inductee into the National Women's Hall of Fame.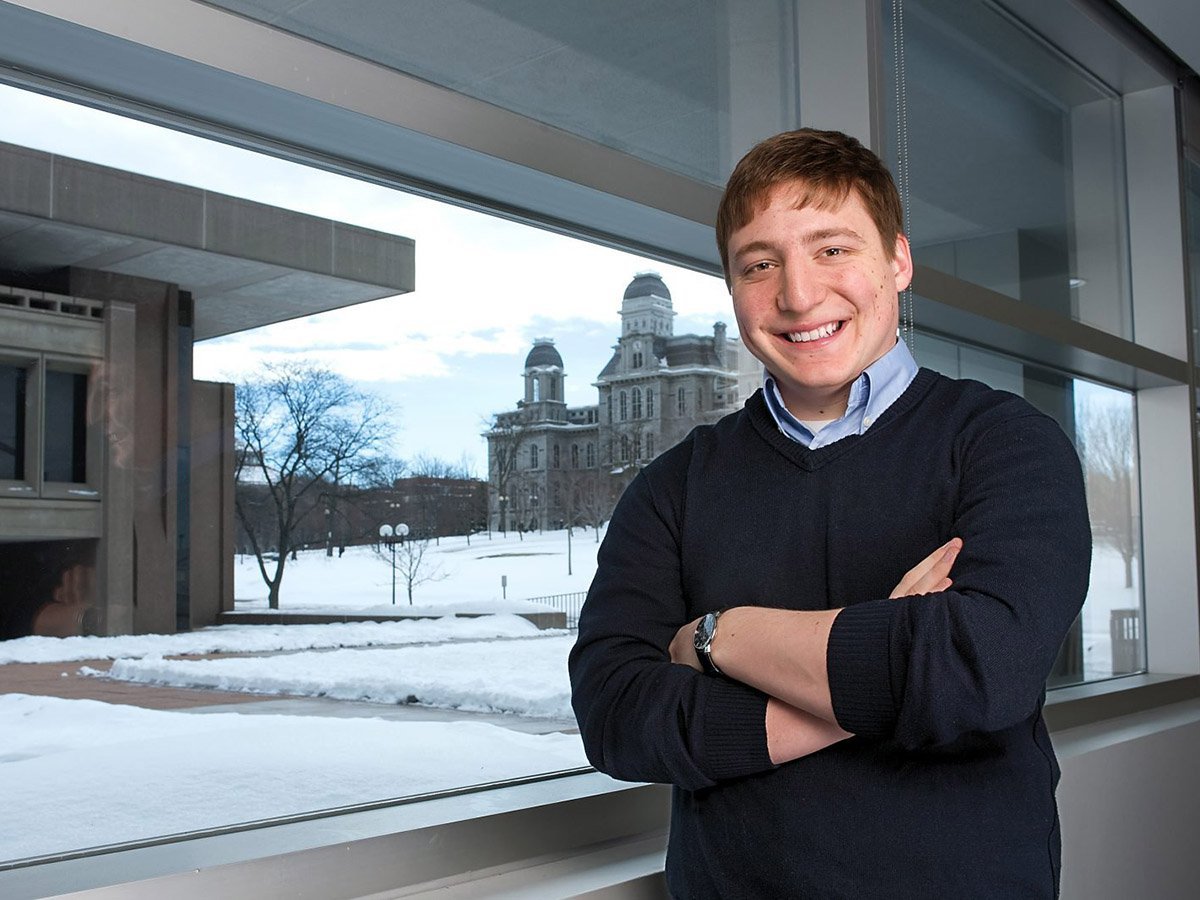 John Giammatteo
John Giammatteo '11, a dual major in anthropology (A&S and Maxwell) and magazine journalism (Newhouse), was Syracuse's first Marshall Scholar.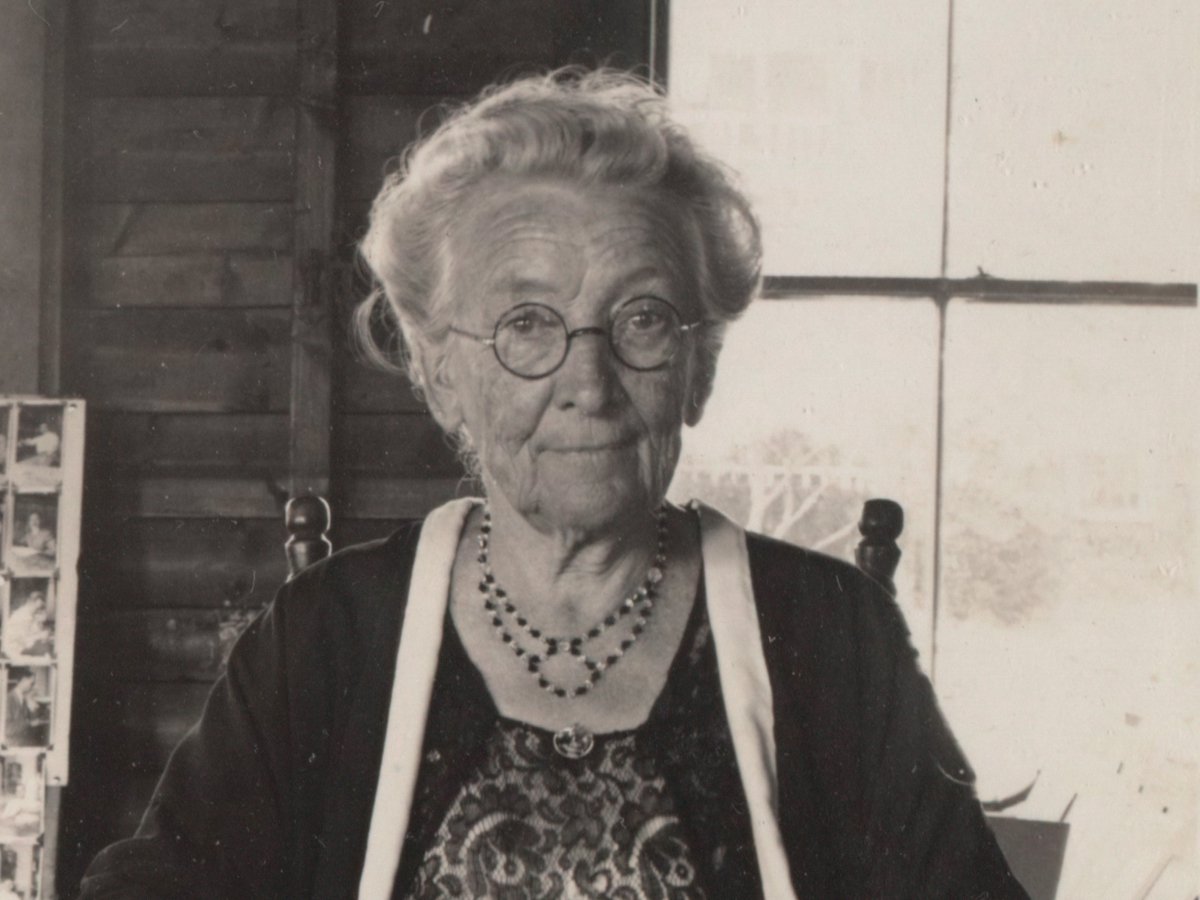 Cornelia M. Clapp
Cornelia M. Clapp, a prominent zoologist and educator, was the first woman to receive a doctoral degree in biology in the United States when she graduated from Syracuse University in 1889. She was also the first woman to be employed as a researcher at the Woods Hole Marine Biological Laboratory and the institution's first female trustee.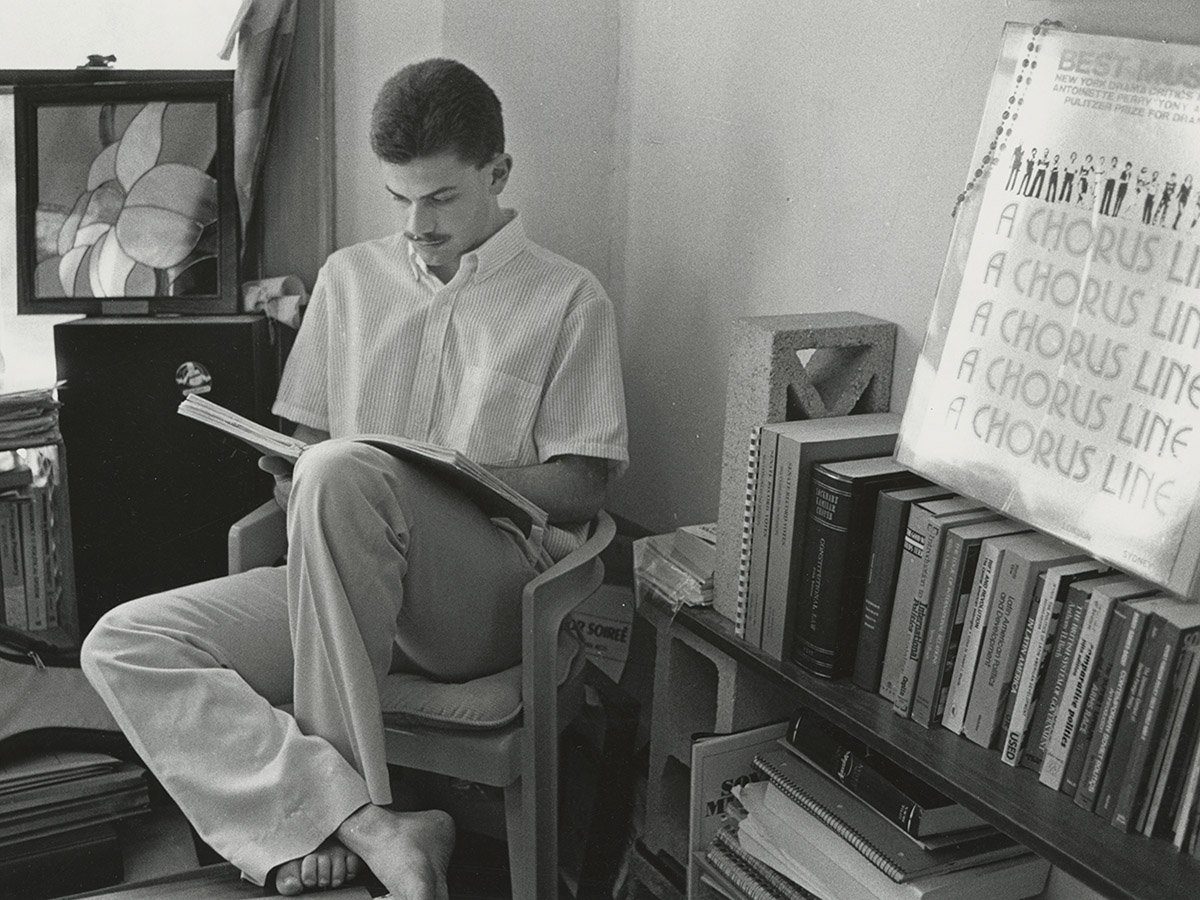 Elliott Portnoy
Elliott Portnoy '86, Global Chief Executive Officer for global law firm Dentons, was Syracuse University's first Rhodes Scholar. Portnoy has been recognized as a top Washington lawyer by Chambers USA, and cited as one of the top lobbyists in the nation by Washingtonian Magazine.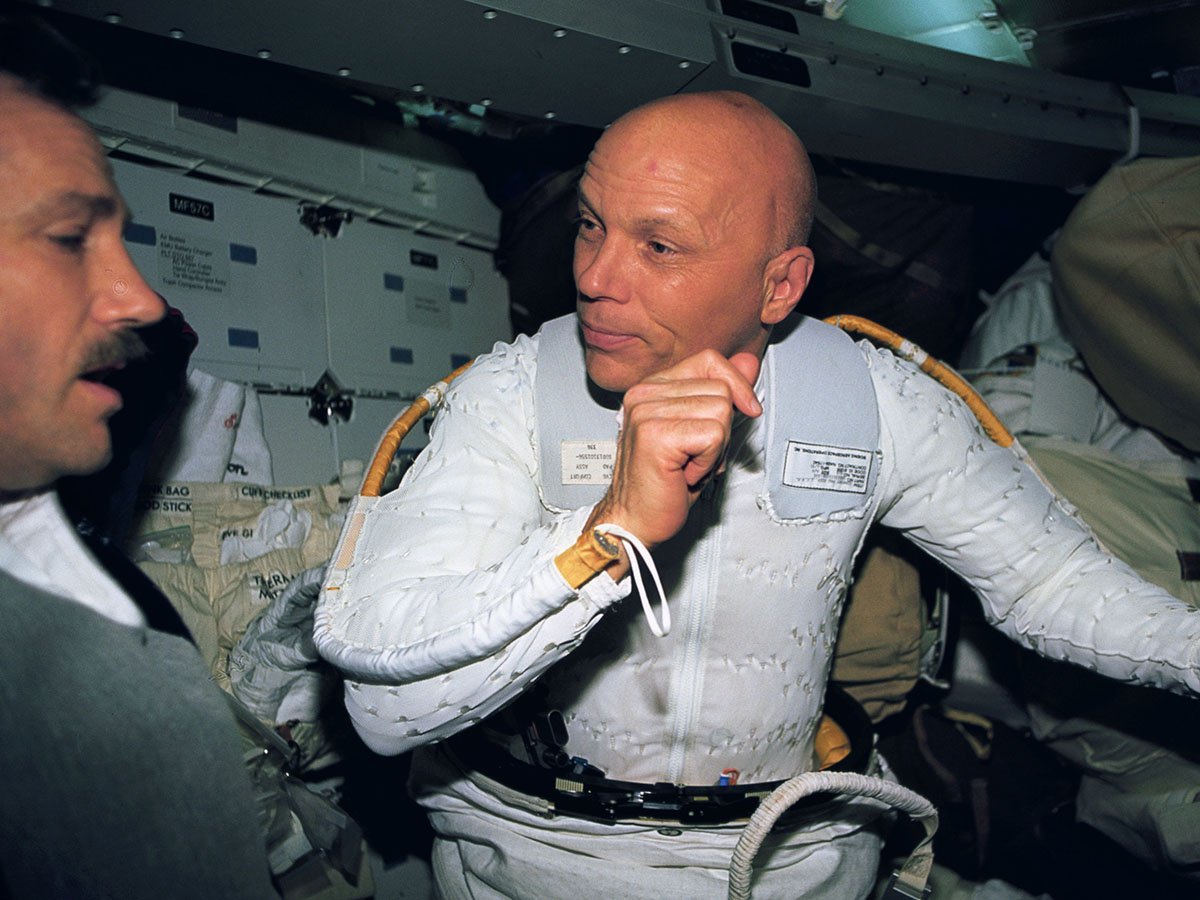 Franklin Story Musgrave
Astronaut and scientist Franklin Story Musgrave '58 (Mathematics and Statistics) was the only astronaut to fly missions on all five NASA space shuttles and is a member of the International Space Hall of Fame. Musgrave was also a recipient of the Syracuse University Arents Award.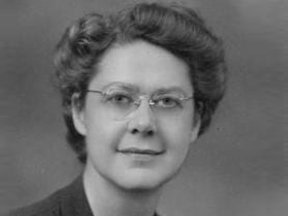 Mary Hatch Marshall
Professor Mary Hatch Marshall was a founding member of the Library Associates and holds a distinguished place in the College's history. In 1952, she became the Jesse Truesdell Peck Professor of English Literature —the first woman appointed a full professor in the College— after having joined the faculty four years earlier.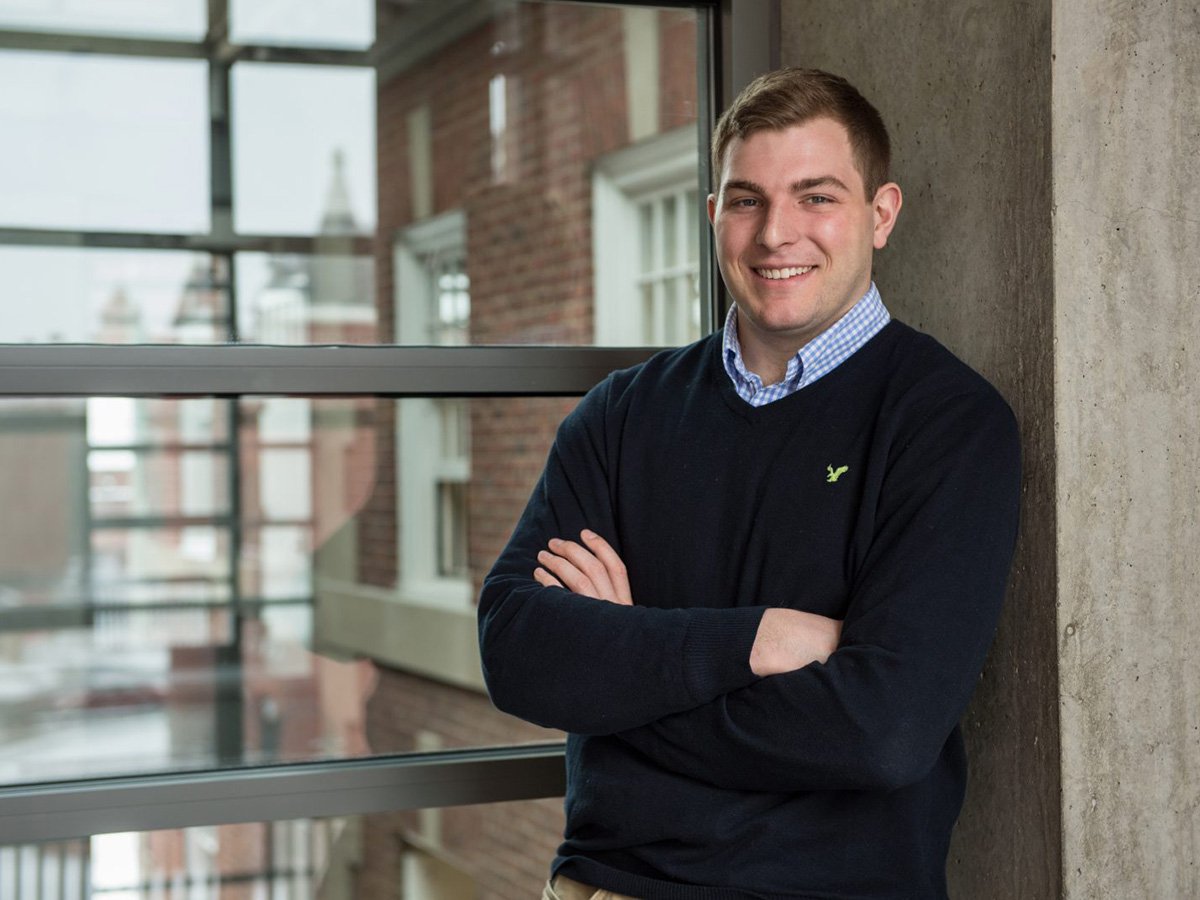 Cam MacPherson
Cameron MacPherson '16, who received a graduate degree in Pan African studies, was a recipient of the prestigious George J. Mitchell Scholarship. He was Syracuse University's first Mitchell Scholar.
Joyce Carol Oates
English alumna Joyce Carol Oates '60 is A&S' first recipient of the National Humanities Medal, which honors those whose work has broadened the nation's engagement with history, literature, languages, philosophy and other humanities subjects. Oates is author of We Were the Mulvaneys, New York Times bestseller The Falls, and Blonde, which was nominated for the National Book Award.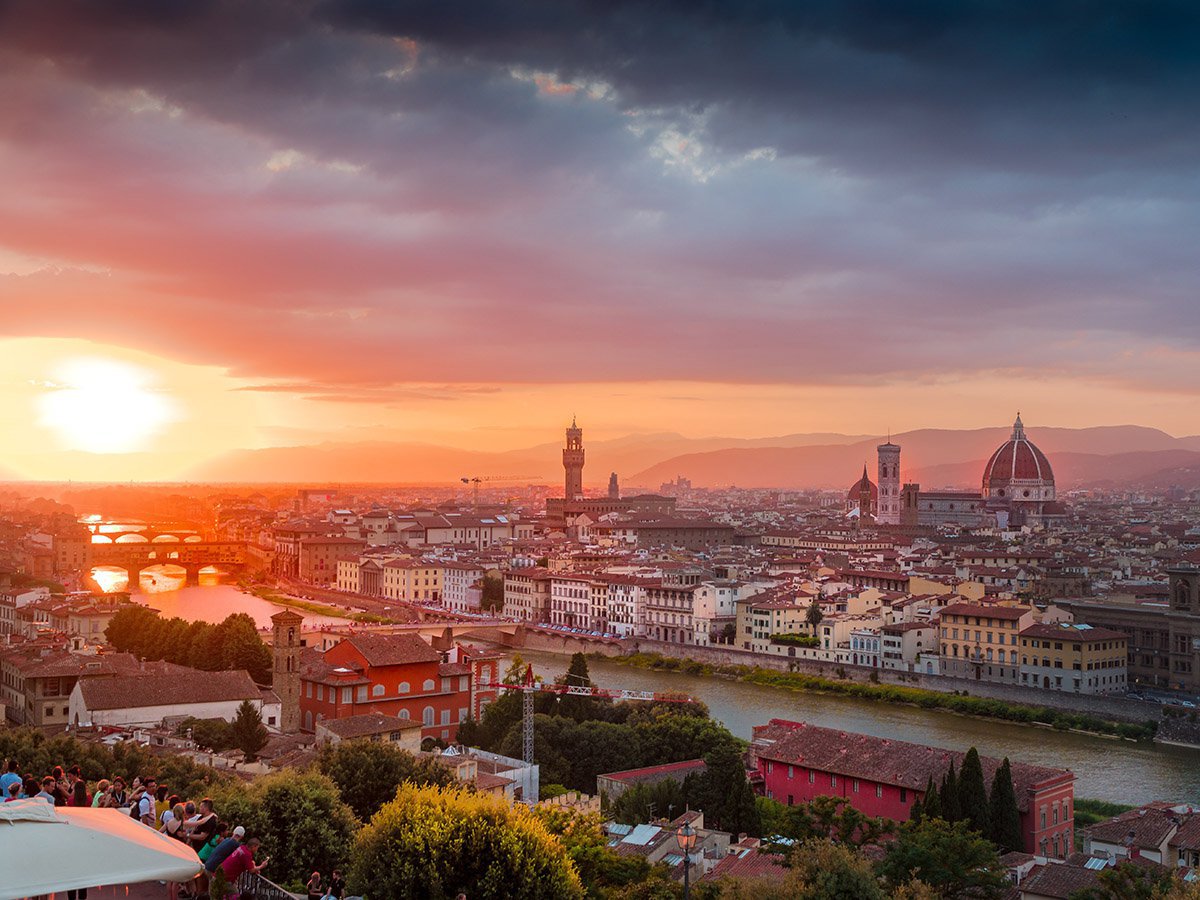 M.A. Program in Renaissance Art
When the M.A. in Renaissance Art was launched in 1964, it was the only accredited art history program of its kind to offer most of its coursework in Italy. Based in Florence, students work with internationally recognized scholars and conservators, learning to carefully analyze artistic styles and techniques as well as engage with the history and practice of art conservation.