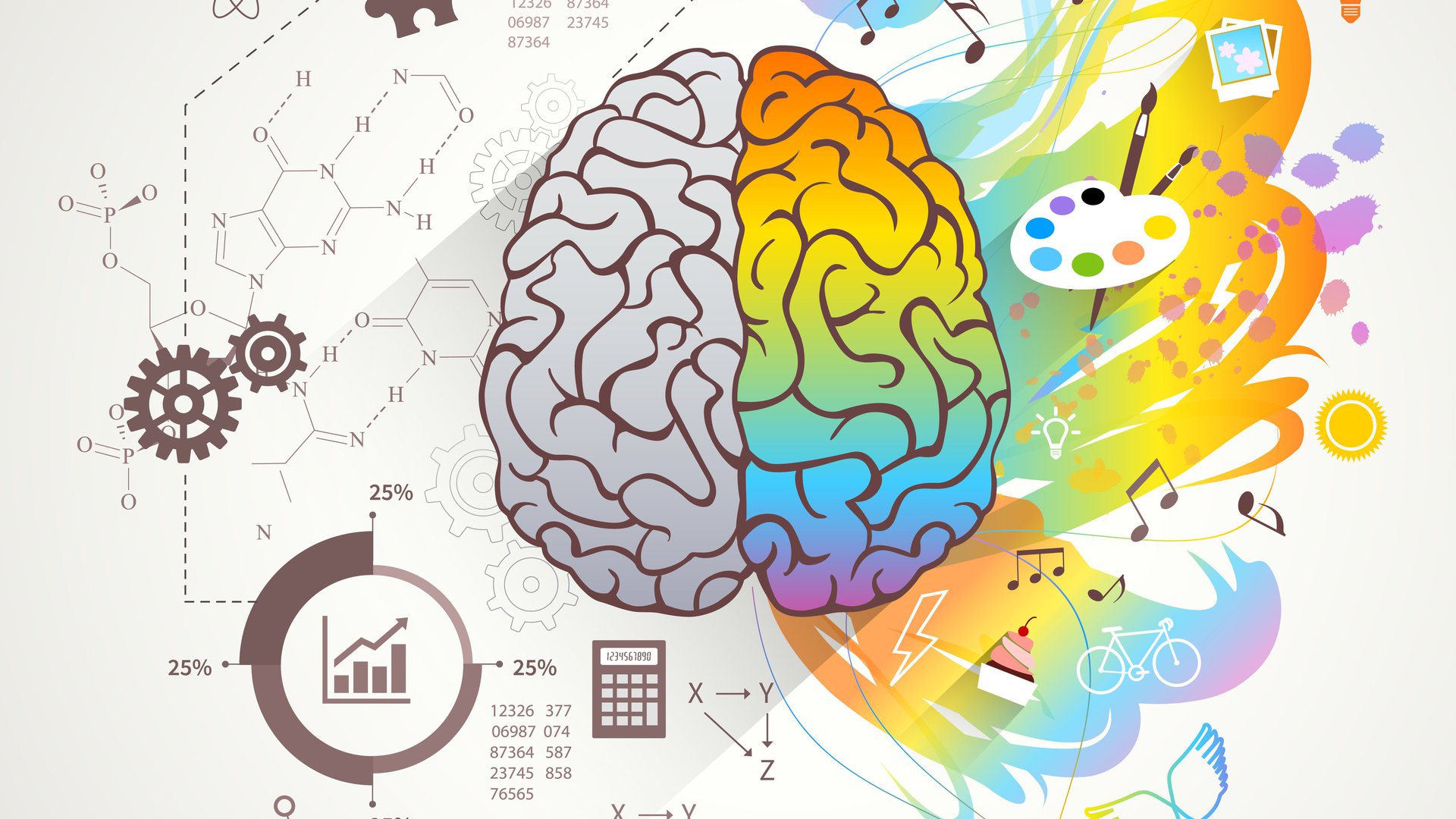 Alumni Roundtable
A Source of Strength:
What a doctor, a judge and a developer-philanthropist found critical to their career success.
By Dan Bernardi
We recently caught up with three College of Arts and Sciences (A&S) alumni: Dr. Gezzer Ortega '03, Justice Barbara Jaffe '74, G'81 and Winston Fisher '96. They work in vastly different sectors, but all point to one common source of their success—the strong foundation and flexibility of their liberal arts education in A&S.
The following question and answers were lightly edited for clarity.
THE PARTICIPANTS
Dr. Gezzer Ortega '03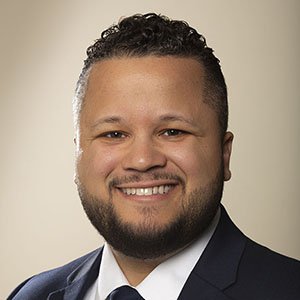 Dr. Gezzer Ortega '03 majored in biochemistry in A&S and minored in information management and technology in the School of Information Studies. He received a medical degree from Howard University College of Medicine and a Master of Public Health degree from Johns Hopkins Bloomberg School of Public Health. He is the Center for Surgery and Public Health's lead faculty for research and innovation for equitable surgical care at Brigham and Women's Hospital, Harvard Medical School. His research focuses on developing and implementing solutions to address surgical inequities to provide equitable care for underserved groups including, but not limited to, racial/ethnic minorities, LGBTQ people and people with low socioeconomic status. His ultimate goal is to ensure that all citizens receive equal access to care, satisfaction with care and optimal surgical outcomes.
Ortega is cofounder of the Latino Surgical Society, where he aims to cultivate, nurture and support the advancement of Latino surgeons. He has also conducted and planned surgical education courses in Ghana and Liberia, where his mentor had begun working with local surgeons to provide continuing surgical education for physicians. His sister Rosslyn and brother Oswaldo are also alumni of Syracuse University.
Hon. Barbara Jaffe '74, G'81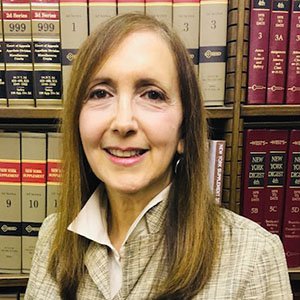 Hon. Barbara Jaffe '74, G'81 majored in art history at Syracuse University and studied in its undergraduate program in Florence, Italy. Later awarded a graduate fellowship by the University, she returned to Florence for her studies and earned a master's degree in Italian Renaissance Art. After graduation, Jaffe spent several years in the antiques business in Manhattan, then went on to attend Brooklyn Law School. She earned a J.D. in 1984 and began her law career that year as an associate appellate counsel with The Legal Aid Society, which offers free legal services to New York City residents in need. From 1986 through 2001, she served as principal court attorney, successively, to two justices of the New York State Supreme Court. In 2001, Jaffe was elected to a 10-year term as a judge of the Civil Court of the City of New York. In 2010, she was appointed a justice of the New York State Supreme Court where she presently serves. Her mother and sister also attended Syracuse University.
Winston Fisher '96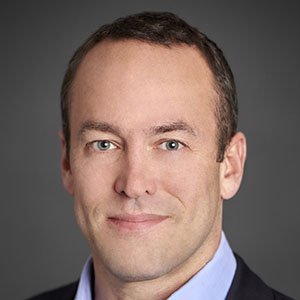 Winston Fisher '96 majored in philosophy in A&S and is now a partner at Fisher Brothers Management, a family-owned real estate investment company based in New York City. A developer of prominent commercial spaces, the company is now also developing nearly 1.5 million square feet of residential space, including luxury condominiums in Tribeca and Washington, D.C. Fisher is also executive vice chairman for the Fisher House Foundation, which provides free lodging to military and veteran families while a loved one is in the hospital. This year, Fisher plans to open AREA15, an experiential retail and entertainment complex in Las Vegas. The 200,000 square foot venue will offer live events, immersive activations, art installations and more. He is on the Board of Trustees at Syracuse University and is a member of the A&S Dean's Advisory Board.
When you each think back to your undergrad days, which areas of study or courses do you feel have had a lasting impact on you?
GO: I remember studying writing at Syracuse and thinking to myself, "I just want to study science, and here I am taking a writing course!" Now I know how important it is to be able to effectively communicate. It is a critical skill for an academic physician because I write manuscripts for publication in scientific journals as well as grants. Communicating my ideas clearly is essential to the work I do every day.
BJ: Art history is the study of style. The analysis of the style of a particular work of art is necessarily informed by its context. Thus, the study of art history includes the study not only of history, but of all of the liberal arts. The tools I learned from my art history professors at Syracuse are those I bring to my work as a judge, and I suppose those tools translate to other disciplines. I like to say that studying law is much like studying art history, only without the pretty pictures. Instead of analyzing paintings, I now analyze cases.
WF: Laurence Thomas' philosophy class tackled modern ethical issues and sparked many lively debates. Those class discussions were full of energy and excitement because we were dealing with real issues. I learned how to deal with modern-day problems from a philosophical perspective, and it was invigorating.
So it sounds like a liberal arts education is foundational and widely applicable in such fields as medicine, law and business?
BJ: There are so many variables that go into becoming a judge in New York City and New York State. One of the most important features of a good judge is strong scholarly skills, which I developed at Syracuse. One must be able, willing and eager to perform the scholarly work of researching and analyzing the law and then writing about it.
GO: Having a solid foundation in the sciences was critical for a career in medicine and as a physician. But also having a diversity of courses was critical. Not just the sciences, but all the other classes that I took in the College of Arts and Sciences, such as Ethics and Value Theory, World Cultures and many others, provided different perspectives that I think are just as important for life as a physician. Understanding the interaction of science and humanities allows for collaborations and creative solutions to improve and reform our health care system.
WF: To me, the liberal arts is a process of thinking and a process of using your mind creatively. The ability to analyze things and articulate them in a clear, concise way are all the basic foundations of what liberal arts is teaching you. I apply that process of analysis and articulation to almost everything I have to do in business. The stuff I learned on the job was how to do numbers. But the ability to look at societal patterns, to articulate myself, to recognize trends, to embrace researching history are all things I developed in the College of Arts and Sciences.
To Winston's point, we hear a lot about "soft skills" in the workplace today—that is, communication, problem-solving, decision making and adaptability—sometimes as if they are secondary to the "hard" or technical skills. How do you react to that? Do the liberal arts have a primary role in cultivating these attributes?
WF: I just don't understand how anybody could even think that liberal arts shouldn't be the foundation of every education. You're actually robbing people of such an important skill. Look at what the skills employers are looking for, critical thinking, communication, problem-solving, all those things. That is liberal arts. Plus, studying different cultures, different people and art helps you better interact with people. Acknowledging and understanding cultural differences, I think, is an important component to leadership.
GO: The sciences are great, but they're very concrete. When you take your physics class, your organic chemistry, biology or mathematics class, there's a problem and then there's a definitive solution. But when you think of arts and the abstract, having that capacity to think a little bit differently and sometimes forcing yourself to think outside the box, or to approach a problem that doesn't have a clear solution, it helps develop those critical thinking skills which are necessary for everyday life as a physician and as a leader within medicine.
BJ: A good lawyer must be knowledgeable about much more than the law. The study of world history, philosophy, literature, religion, even mathematics and many sciences, assists the judge in deciding cases arising from the seemingly endless variety of cases heard in the New York State Supreme Court: medical and legal malpractice, defective building construction, product liability, mass torts, defamation, violations of the freedom of speech, criminal matters, civil rights violations, breaches of contract, divorce, family issues, even the pedestrian slip-and-falls.
Knowledge grows by assimilation and the more one knows, the more one assimilates. The greater one's knowledge of the liberal arts and sciences, the more able one is to gain a deep understanding of the law and sensitivity to the human issues which underlie all cases and controversies. My liberal arts background informs so much of what I do.
You have all become leaders, recognized in your respective fields. What advice do you have for students today who are inspired by your success?
GO: Have a mentor. I have several who have guided, and continue to guide, me. I identified individuals who I admired and were doing the work I wanted to do and asked if they would mentor me. Mentors can help you persevere and push through life's challenges. As a student, we're used to being handed a syllabus and knowing what things we need to do in order to accomplish the goal of completing that course or getting our degree. Once you graduate, the syllabus is gone, and the path becomes a little bit more nebulous, dependent on what field you go into. Having people who are even just one step ahead of you to provide advice and counsel is extremely important.
BJ: Focus on what you are doing. Do not look at what anybody else is doing. Focus on your work and don't get distracted. Try to make careful decisions and try to be as decisive as possible.
WF: Work harder than everybody else. Grit beats talent; it just does. You can have somebody who's more talented. If they don't show up or they're lazy, what good are they to you? Raise your hand. Take the assignment. Show off more, don't be scared of what you've learned, and use that to your advantage. Let your passion be the force driving you, and then the success will come.