Antonina Distefano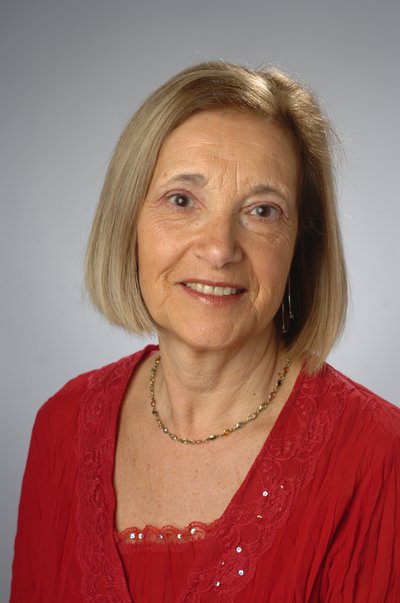 Antonina Distefano
Part-Time Instructor, Italian

CONTACT
Languages, Literatures, and Linguistics

Email: adistefa@syr.edu

PROGRAM AFFILIATIONS
Italian Language Literature and Culture

Teaching Interests
Teaching enthusiastically and encouraging creativity and critical thinking to move the students to an optimal level of performance in the language (Italian or Spanish) have been Antonina's interest and goal.  Her classes are marked by lively interaction between her and students and among students by quick pace and a general feeling among students that they enjoy learning the language.
Courses
ITA 101 Italian I
ITA 102 Italian II
ITA 200 Italian Oral Practice
Education
M.A., Spanish and Spanish Literature, Syracuse University (1980)
B.A., Modern Languages, Lemoyne College (1971, cum laude)
Career
Italian Liaison, Syracuse University Project Advance, 2001-present
Italian Instructor, Syracuse University, 1981-present
Italian and Spanish Teacher, Bishop Ludden Jr./Sr. High School, 1979-2001
Language Chairperson, Bishop Ludden Jr./Sr. High School, 1979-2001
Spanish Teaching Assistant, Syracuse University, 1978-1979
Spanish Teacher, Most Holy Rosary High School, 1972-1978
Other Interests
When not teaching, Antonina fills up her time joyfully watching her five grandchildren.  They bring her life and energy, and at the same time, she continues "teaching" by ensuring that all five children are able to understand and communicate in the Italian language.   She loves to cook, especially Italian food for their hungry bellies.  During her time off, she enjoys taking cruises to the Caribbean, Mexico and South America, and traveling around countries such as Italy, Spain, France and Switzerland.  She extended this love for travel and culture to high school students by organizing bi-yearly weeklong tours to these countries.