Ruth Phillips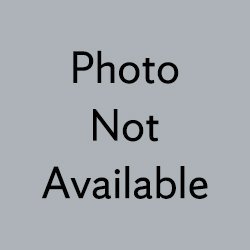 Ruth Phillips
Assistant Teaching Professor and Biotechnology Program Advisor

CONTACT
Biology
458 Life Sciences Complex
Email: rsphilli@syr.edu
Office: 315.443.3956

PROGRAM AFFILIATIONS
Biotechnology

Degrees
Teaching Assistant Professor, Syracuse University Biology Department, 2017-present.
Visiting Assistant Professor of Biology, North Carolina Central University, Durham NC
Postdoctoral Fellow, National Institute of Environmental Health Science, Research Triangle Park, NC
Ph.D., Pharmacology and Cancer Biology, Duke University, Durham NC
B.S., Neuropsychology and Anthropological Zoology, University of Michigan, Ann Arbor, MI
Courses Taught
BIO 300: Drug Design and Development
BIO 300: Topics in Biotechnology
BIO 435: Genetics Laboratory
BIO 473/673: Pharmaceuticals and Cells
BIO 467/667: Advances in Biotechnology Research
BIO 468/668: Microbiomes in Biotechnology and Medicine
Research and Teaching Interests
My professional objectives have centered on broadening participation of students from historically underrepresented and underserved populations in biology and biotechnology. I infuse this philosophy into my work by:
Facilitating undergraduate attendance at national research conferences SACNAS and ABRCMS (Broadening Participation in STEM Conference Grant https://syracuseuniversity.qualtrics.com/jfe/form/SV_4OrH5tEdUArs5xA )
Measuring the effectiveness of evidence-backed teaching practices designed to maximize classroom diversity, equity, inclusion and accessibility.
Implementing course-based research in the undergraduate biology curriculum.
Implementing service-learning based science outreach programs to broaden participation in science throughout the local community.
Developing strategies and techniques that build resiliency for students.
Ruth S. Phillips and Gail P. Hollowell. "Using Peer Mentors and Authentic Research Experiences in a Molecular Biology Course to Develop Student Skills for Biology, Pharmaceutical Sciences and Chemistry Majors." (manuscript in preparation).
Porché L. Spence, Ruth S. Phillips, Akeem R. McAllister, Sandra L. White, Gail P. Hollowell. J. Microbiol. Biol. Educ. December 2020 vol. 21 no. 3 doi:10.1128/jmbe.v21i3.2225
McDonald, DA, SE Council, SC Schroeder, RS Phillips, GP Hollowell and SCS Key. Identifying Promoter Activators and Repressors Using lacZ Transgene Expression in Saccharomyces cerevisiae. Association for Biology Laboratory Education (ABLE) Major Workshop Presentation – June 2015