Samuel J. McNaughton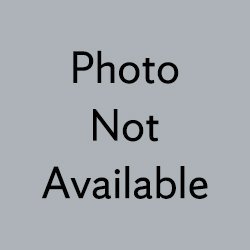 Samuel J. McNaughton
Emeritus Professor

CONTACT
Biology
Office: N/A
Email: sjmcnaug@syr.edu

Past Research Interests
Ecosystem and plant ecology, grassland ecosystems, ecology of large mammalian herbivores, conservation biology. Research from 1974 to 2004 in the Serengeti National Park.
Education
Postdoctoral Fellow, Standford University (1965-1966)
Ph.D., University of Texas-Austin (1964)
Employment History
Syracuse University, William Rand Kenan Jr. Professor of Biology, Emeritus
Syracuse University, Assistant and Associate Professor (1966-1992)
Portland State College, Assistant Professor (1964-1965)
Courses Taught
BIO 415/615: Conservation Biology
Research Support
National Science Foundation (NSF): Experimental analysis of ecosystem mechanisms engendering ungulate spatial concentration (2001-2004).
Selected Publications
Anderson, T.M. , M.E. Ritchie, and S.J. McNaughton. 2007. Rainfall and soils modify plant community response to grazing in Serengeti National Park. Ecology 88(5) 1191-1201.
McNaughton, S. J. 2001. Herbivory and trophic interactions. In, J. Roy, B. Saugier, and H. A. Mooney, eds. Terrestrial Global Productivity: Past, Present, Future. Academic Press, San Diego, pp. 101-122.
Augustine, D. J., and S. J. McNaughton. 1998. Invited paper: Ungulate effects on functional species composition of plant communities: herbivore selectivity and plant tolerance. J. Wildlife Manage 62: 1164-1182.
Hamilton, E. W. III, M. S. Giovannini, S. J. Moses, J. S. Coleman, and S. J. McNaughton. 1998. Biomass and mineral element responses of a Serengeti short grass species to nitrogen supply and defoliation: compensation requires a critical [N]. Oecologia 116: 407-418.
McNaughton, S. J., F. F. Banyikwa, and M. M. McNaughton. 1997. Promotion of the cycling of diet-enhancing nutrients by African grazers. Science 278: 1798- 1800.