Donna L. Korol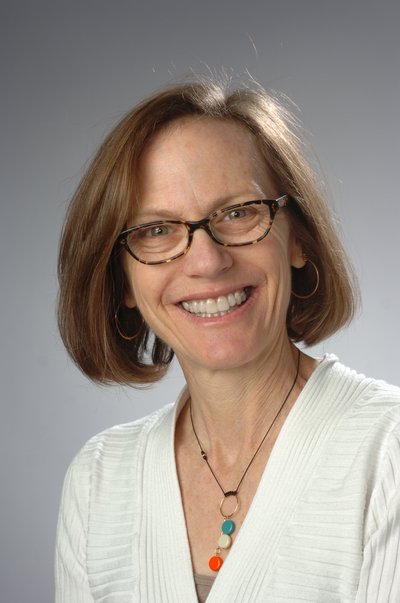 Donna L. Korol
Associate Professor

CONTACT
Biology
356 Life Sciences Complex
Email: dlkorol@syr.edu
Office: 315.443.8780

PROGRAM AFFILIATIONS
Biochemistry

Degrees
Postdoctoral Fellow, University of Arizona, Arizona Research Laboratories, Division of Neural Systems, Memory and Aging (1991-1994)
Ph.D., Neuroscience, University of Virginia (1985-1991)
B.S., Zoology, University of Wisconsin (1978-1983)
My primary interests involve the neural mechanisms of learning and memory with a focus on changes across the lifespan and under different fitness, hormonal, and disease states.
Research Program Overview
Our research attempts to understand the neural mechanisms of learning and memory, focusing on how changes in cell signaling and metabolic state influence the neural components of memory and forgetting across the lifespan. Our work has a particular emphasis on the neurochemical and hormonal regulation of these components to understand cognitive aging under healthy and pathological conditions. Ongoing work addressing these issues includes the following strands of research:
Use It or Lose It: A Case for 'Metamodulation' Through Physical and Cognitive Activity
Another line of work tests the mechanisms underlying learning and memory enhancements following regular physical activity. We have exciting new results showing that cognitive activity also enhances subsequent cognitive function and may do so in a manner similar to physical activity. In fact, our data point to the role of cell signaling pathways involving BDNF and modulation of neuronal and glial metabolism in metamodulation, that is modulating the modulators, related to both physical and cognitive activity.
Opposing Actions of Estrogens
In rodents, we have found that estrogens act at different brain sites to enhance some cognitive functions and to impair others. Moreover, rats select different strategies for solving some tasks depending on circulating estrogen levels even during the natural estrous cycle. Because some brain targets of estrogens lack classic estrogen receptors (ER), a current project examines how activation of traditional and novel ER subtypes regulates different types of learning and memory. These findings are driving our new experiments testing the cognitively enhancing and impairing effects of botanical estrogens commonly found in natural supplements.
Paradoxical Memory Improvements in Parkinson's Disease (PD)
This project aims to identify the pre-motor stages of PD through cognitive phenotyping and examination of the accompanying metabolic and cell biological changes. We use two rodent models of PD to examine changes in brain and behavior that may precede the massive degeneration in the dopamine system, thereby providing an early diagnostic tool that would allow the development of interventions that could prevent or attenuate disease progression.
Forgetting to Forget: A Synaptic Model of PTSD
Because of the widely held belief that information storage in the brain results from changes in synaptic strength, a related line of research in our lab examines synaptic models of memory and forgetting across the lifespan. Using standard neurophysiological models of long-term potentiation (LTP) and long-term depression (LTD) of synaptic strength, our lab tests the possibility that forgetting reflects an active mechanism involving synaptic plasticity that is modulated by hormonal state. These experiments include studies of chemical, cellular, and molecular regulation of LTP and LTD induction and maintenance in young, middle aged and old rats.
Approaches and methods: The techniques we use span many levels of analysis including tests of learning and memory, neuropharmacology, in vivo electrophysiology, light microscopy, and several biochemical techniques (quantitative Westerns, immunocytochemistry, ELISAs, RIAs, HPLC) for signal transduction molecules such as CREB and pCREB, immediate early genes, trophic factors, and neurotransmitters such as cFos, BDNF, acetylcholine.
My teaching interests span a broad range of topics in the fields of Neuroscience and across undergraduate and graduate levels of instruction. I have taught courses in Neurobiology of Aging, Exercise and Brain Function, Metabolism and Brain function, Neuroendocrinology, Hormones and Behavior, Brain, Behavior and Gender, Animal Behavior; Synaptic Plasticity; Menopause and Mind, Laboratory in Neuroscience, Laboratory in Motivation, and Behavioral Sciences for medical students (M1), among others. My teaching is student-centered and integrates historical and real-world contexts into academic content.
Undergraduate Research Opportunities
We welcome undergraduate students at every level to join our laboratory. Students are engaged in all aspects of our research: from research design to execution, data analysis, and interpretation. Students are asked to commit to two consecutive semesters and to participate in laboratory meetings, presentations, and writing activities. We encourage students to consider writing senior theses or distinction papers based upon their research program.
I am dedicated to enhancing science literacy particularly in school children. One goal is to develop innovative science and teaching strategies for primary and secondary school curricula in attempt to foster science passion in student populations that typically show high attrition rates for STEM fields across the educational trajectory. For several years, I served as outreach coordinator for the Neuroscience Program at University of Illinois, at Urbana-Champaign and continue to serve as co-PI on an NIH-funded Science Education Partnership Award titled Project NEURON, designed to develop middle and high school neuroscience curriculum modules based on cutting-edge neuroscience research.
Neese, S.L., Bandara, S.B., Doerge, D.R., Helferich, W.G., Korol, D.L., and Schantz, S.L. (2012). Effects of multiple daily genistein treatments on delayed alternation and a differential reinforcement of low rates of responding task in middle-aged rats. Neurotoxicology and Teratology, 34, 187-195.
Sepehr, E., Lebl-Rinnova, M., Mann, M.K., Pisani, S.L., Churchwell, M.I., Korol, D.L., Katzenellenbogen, J.A., and Doerge, D.R. (2012). Pharmacokinetic of the estrogen receptor subtype-selective ligands, PPT and DPN: Quantification using UPLC-ES/MS/MS. Journal of Pharmaceutical and Biomedical Analysis, 71, 119-126.
Pisani, S.L., Neese, S.L., Doerge, D.R., Helferich, W.G., Schantz, S.L, and Korol, D.L. (2012). Acute genistein treatment mimics the effects of estradiol by enhancing place learning and impairing response learning in young adult female rats. Hormones and Behavior, 62, 491-499.
Wnuk, A., Korol, D.L., and Erickson, K.I. (2012). Estrogens, hormone therapy, and hippocampal volume in postmenopausal women, Maturitas, 73, 186-190.
Wang, V.C., Neese, S.L., Korol, D.L., and Schantz, S.L. (2011). Estradiol impairs response inhibition in young and middle-aged, but not old rats. Neurotoxicology and Teratology, 33, 405-414.
Newman, L.A., Korol, D.L., and Gold, P.E. (2011). Lactate produced by glycogenolysis in astrocytes regulates memory processing. PLoS ONE, 6(12), e28427.
Frick, K.M. and Korol, D.L. (2011). Introduction to the special issue of Neurobiology of Learning and Memory on memory impairment and disease. Neurobiology of Learning and Memory, 96, 505-506.
Zurkovsky, L., *Serio, S.J., and Korol, D.L. (2011). Intrastriatal estradiol treatment impairs response learning within two hours of treatment. Hormones and Behavior, 60, 470-477.
Neese, S.L., Korol, D.L., Katzenellenbogen, J.A., and Schantz, S.L. (2010). Impact of estrogen receptor alpha and beta agonists on delayed alternation in middle-aged rats. Hormones and Behavior, 58, 878-890.
Gold, P.E. and Korol, D.L. (2010). Hormones and Memory. In: G.F. Koob, M. Le Moal, and R. F. Thompson (Eds), Encyclopedia of Behavioral Neuroscience, Volume 2, (R. Dantzer, section Ed), pp. 57-64, Oxford: Academic Press. [Solicited chapter, Invited Author]
Wang, V.C., Neese, S.L., Korol, D.L., and Schantz, S.L. (2009). Chronic estradiol impairs performance on an operant delayed spatial alternation task in young, middle-aged and old rats, Hormones and Behavior,56, 382-390.
Dohanich, G.P., Korol, D.L., and Shors, T.J. (2009). Steroids and Cognition, In: D. Pfaff, A. Arnold, R. Rubin, S. Fahrbach, and A. Etgen (eds), Hormones, Brain and Behavior, 2nd edition, Academic Press, New York, NY, 539-576.
Korol, D.L. and Gold, P.E. (2008). Epinephrine converts LTP from transient to durable form in awake rats.Hippocampus, 18, 81-91.
Zurkovsky, L., *Brown, S.L., *Boyd, S.E., *Fell, J.A., and Korol, D.L. (2007). Estrogen modulates learning in female rats by acting directly at distinct memory systems. Neuroscience, 144, 26-37.
Zurkovsky, L., *Brown, S.L., and Korol, D.L. (2006). Estrogen enhances place learning through estrogen receptors in the hippocampus. Neurobiology of Learning and Memory, 86, 336-343.
Korol, D.L. (2004). Role of estrogen in balancing contributions from multiple memory systems. Neurobiology of Learning and Memory, 82, 309-323.
SCIENCE EDUCATION PUBLICATIONS:
Blattner, M., Hug, B, Watson, P, and Korol, D. (2012). The Guppy Game: Understanding the big ideas of natural and sexual selection, NSTA Science Teacher (Summer), 79, 32-37.
Stevens, H., Payton, J., and Korol, D. (2002). Bodacious Brains Workshop for Girls (feature article). Women in Neuroscience Newsletter, January, pp. 4, 12-14.
* denotes undergraduate author