Amanda Eubanks Winkler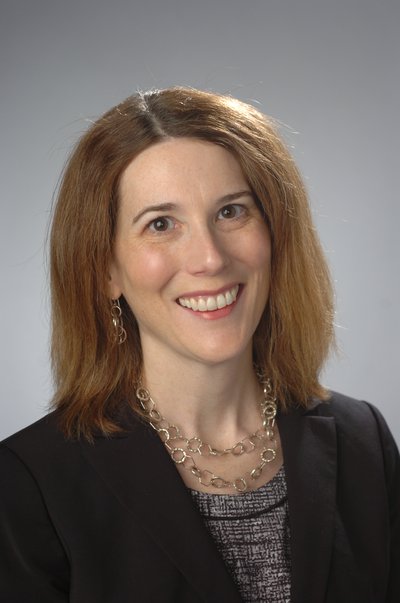 Amanda Eubanks Winkler
Professor

CONTACT
Art and Music Histories
308 H Bowne Hall
Email: awinkler@syr.edu
Office: 315.443.4584

A&S AFFILIATIONS
Women's and Gender Studies

PROGRAM AFFILIATIONS
Medieval and Renaissance Studies

Degrees
Ph.D. in Musicology, University of Michigan
Undergraduate Courses
The Beatles and British Culture
David Bowie
English Opera: Purcell to Lloyd Webber
European Music to 1800
History of Musical Theater
Music and Gender
Music and Politics
Music Research and Writing
Music and the Sacred
Opera in Performance
Opera in Society
Graduate Courses
Art and Music of the British Empire (co-taught with Romita Ray)
Bach and Handel
Britten and His World
Music and Shakespeare
Operas of Mozart
Prof. Eubanks Winkler's research focuses on English music of the seventeenth, eighteenth, and twentieth centuries. She was a long-term fellow at the Folger Shakespeare Library (2001–2002) and served as the Co-Investigator on Performing Restoration Shakespeare, a project funded by the Arts & Humanities Research Council, UK (2017-2020). She has published on a broad range of topics, including the relationship among musical, spiritual, and bodily disorder; performance and pedagogy; musical depictions of the goddess Venus; the gendering of musical spirits; music and Shakespeare; and the intersection of music and politics. She has also engaged with performance studies and practice-based research, including workshops that staged excerpts of Davenant's Macbeth and Gildon's Measure for Measure (Folger Theatre, Washington DC) and Middleton's The Witch (Blackfriars Conference, Staunton, VA). As part of the Performing Restoration Shakespeare project, she served as music director for a workshop of the Restoration-era Tempest (Sam Wanamaker Playhouse, Shakespeare's Globe, London) and more recently she co-led a workshop for scholars and served as a consultant for a full professional production of Davenant's Macbeth, staged at the Folger Theatre, Washington DC. She is a General Editor for The Collected Works of John Eccles (A-R Editions) and has published two volumes of Restoration theatre music. Her two most recent books are Music, Dance, and Drama in Early Modern English Schools (Cambridge University Press, 2020), which was awarded an Honorable Mention in the Diana McVeagh Book Prize competition by the North American British Music Studies Association, and Shakespeare in the Theatre: Sir William Davenant and the Duke's Company, co-authored with Richard Schoch (Arden Shakespeare/Bloomsbury, 2021). Performing Restoration Shakespeare, an edited collection with Schoch and Claude Fretz that draws together perspectives from academics and practitioners, appeared with Cambridge University Press in 2023. Her next project is a book which situates Andrew Lloyd Webber's musicals from the 70s and 80s within a social and political context.
Recent Articles and Book Chapters
--"Syncopated Time: Staging the Restoration Tempest," co-authored with Richard Schoch, in Performing Restoration Shakespeare, ed. Amanda Eubanks Winkler, Claude Fretz, and Richard Schoch (Cambridge: Cambridge University Press, 2023), 180–198.
--"Der Thatcherismus und Andrew Lloyd Webbers Musicals" Vierteljahrshefte für Zeitgeschichte 70, 4 (2022): 817–841.
--"'Let's Have a Dance': Staging Shakespeare in Restoration London," in The Oxford Handbook of Shakespeare and Music, ed. Christopher Wilson and Mervyn Cooke (Oxford: Oxford University Press, 2022), 387–408.
--"Opera in England," in The Cambridge Companion to Early Opera, ed. Jacqueline Waeber (Cambridge: Cambridge University Press, 2022), 224–247.
--"'Performance Can Reveal Paths Forward': Interview with Amanda Eubanks Winkler" Theatralia 24, 1 (2021): 255–261.
--"Schoolboy Performances in the Early Modern North-East," in Music in North-East England, 1500–1800, ed. Stephanie Carter, Kirsten Gibson, and Roz Southey (Woodbridge: Boydell and Brewer, 2020), 173–189.
--"English Music in Benefit Concerts: Purcell, Eccles, and Their Contemporaries," in Music, Theatre, and the Benefit Performance in England, 1660–1800, ed. Alison DeSimone and Matthew Gardner (Cambridge: Cambridge University Press, 2019), 145-161.
--"Opera at School: Mapping the Cultural Geography of Pedagogical Performance," in Operatic Geographies, ed. Suzanne Aspden (forthcoming, University of Chicago Press, 2019), 26-38.
--"'Armida's Picture We from Tasso Drew'?: Versions of the Rinaldo & Armida Story in Late Seventeenth- and Early Eighteenth-Century Operatic Entertainments," in Music, Myth, and Story, ed. Katherine Butler and Samantha Bassler (Woodbridge: Boydell and Brewer, 2019), 241–258.
--"A Tale of Twelfth Night: Music, Performance, and the Pursuit of Authenticity," Shakespeare Bulletin 36, 2 (2018): 251–270.
--"The Intermedial Dramaturgy of Dramatick Opera: Understanding Genre through Performance," Restoration: Studies in English Literary Culture, 1660–1700 42, 2 (2018): 13–38.
--"Performing the Gaps: Dido and Aeneas on Video," Journal of Seventeenth-Century Music 23, 1 (2017), https://sscm-jscm.org/jscm-issues/volume-23-no-1/winkler-performing-the-gaps/
--"Courtly Connections: Queen Anne, Music, and the Public Stage," in Beyond Boundaries: Rethinking Music Circulation in Early Modern England, ed. Linda Austern, Candace Bailey, and Amanda Eubanks Winkler (Bloomington: Indiana University Press, 2017), 185–204.
--"A Thousand Voices: Performing Ariel," in A Feminist Companion to Shakespeare, rev. ed. Dympna Callaghan (Malden, MA: Blackwell Publishers Ltd., 2016), 520-539.
--"Come Away, Fellow Sailors": Musical Characterization of the Nautical Profession in Seventeenth-Century English Theatre Music," in The Sea and the British Musical Imagination, ed. Eric Saylor and Christopher Scheer (Woodbridge, UK: Boydell and Brewer, 2015), 83–103.
--"Music and Politics in George Granville's The British Enchanters," in Queen Anne and the Arts, ed. Cedric Reverand (Lewisburg: Bucknell University Press, 2015), 187-204.
External
--Arts & Humanities Research Council (UK), "Performing Restoration Shakespeare," International Co-Investigator on collaborative grant with Richard Schoch (PI, Queen's University, Belfast) (£607,312), 2017–2020
--Folger Shakespeare Library, Selected Participant and Grant-in-Aid Recipient, Jessie Ann Owens's Faculty Weekend Seminar, "'Harmony's Entrancing Power': Music in Early Modern England," 2005
--Folger Shakespeare Library, Long-Term NEH Fellow ($35,000), 2001-2002
Syracuse University
--CNY Humanities Corridor award ($6000) to fund working group "Practice-Based Performance Studies" in AY 2022-23. Co-organized with Stephanie Shirilan (Syracuse), Anna Rosensweig (University of Rochester), and Osvaldo Sandoval-Leon (Colgate)
--SOURCE grant ($1125): "'Bach was our Favourite Composer': The Beatles, 60s pop, and the Early Music Movement." Funds for a research assistant, Summer 2022
--Syracuse University Humanities Center grant ($800) to fund book launch of Music, Dance, and Drama in Early Modern English Schools, 2020
--Syracuse University Humanities Center ($5000) to fund "Networks and Digital Humanities." Organized with Patrick Williams (Bird Library), 2015-2016
--Mellon Humanities Corridor Grant ($12,500), co-organizer with Theo Cateforis, Mobilizing Music working group, 2013-2014
--College of Arts & Sciences, Ray Smith Symposium award ($10,000), Mellon Humanities Corridor Grant ($5000), and Syracuse Symposium funds ($2000) to support Music of Conflict and Reconciliation, a symposium series in AY 2010-2011 (with Carol Babiracki, Theo Cateforis, and Stephen Meyer)
--Syracuse University, Kauffman Enitiative grant ($5000) to develop Arts Immersion in a Global Market, 2007-2009
--College of Arts & Sciences, Faculty development grant for Eccles, Incidental Music (plays A-L), 2008
--College of Arts & Sciences, Faculty development grant for Hearing Prospero's Books: Musical Magic and Drama in Early Modern England (now a series of articles), 2005
--William P. Tolley Distinguished Teaching Professor Summer Research Allocation, 2003
--College of Arts & Sciences, Faculty development grant for the completion of Disorderly Subjects, (later called O Let Us Howle), 2003
--College of Arts & Sciences, Publication subvention for Music for Macbeth, 2002
March 2023: "Sonic Violence: Webster's The Duchess of Malfi," Echoes of Violence Seminar, Shakespeare Association of America, Minneapolis, MN