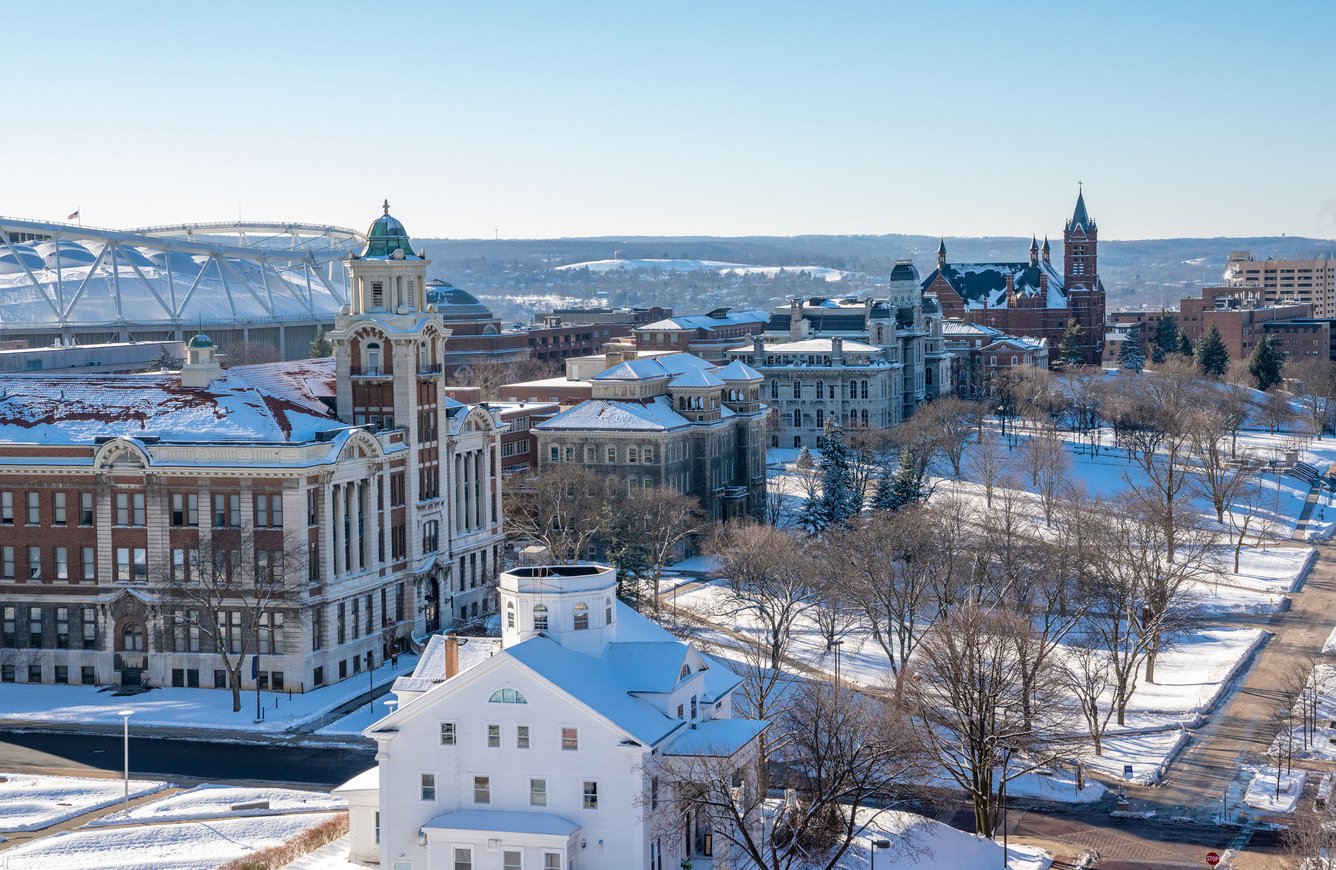 Welcome back to campus! I hope you were able to rest and recharge over the break. There are a lot of new things happening that I'm excited to share, but not before first acknowledging the toll that this relentless pandemic is taking on all of us. Today my message is about hope—not Panglossian hope, but realistic hope that keeps moving toward a faint glimmer at the end of the tunnel. So, my first hope is that next year at this time, the pandemic will be fading away, no longer exacting such a heavy toll.
And yet.
I am still buoyed every day by the support and solidarity of others, especially those within our A&S family near and far. For example, if you follow our social media accounts (and I hope you do!), you recently saw the College ask our followers what they are hopeful for this year. Here are a few answers:
"Scholarships for my daughter.🙏🏽"
"More adventures!"
"Certainty."
And perhaps my favorite:
"That our [students] will retain their ideals and lead us to a brighter and more compassionate future."
From out of the ether, these voices have materialized to bare their humanity and seek the joy and hope of looking forward, despite unknowns we now expect. Though we do not see each other, they extend the gift of their thoughts, and I am grateful to them.
I am also grateful to the A&S students and faculty who are expressing their hope in the future by exploring long-standing societal issues and developing new perspectives and responses.
For example, I am so proud of the College's founding role in the formation of a new Center for Global Indigenous Cultures and Environmental Justice. Powered by a $1.5 million grant by the Andrew W. Mellon Foundation, the center will explore options for Indigenous communities to take on common challenges such as cultural heritage preservation and language revitalization, defending political sovereignty, and climate change and the environment.
Finally, I wish to acknowledge my leadership team who have kept their eyes firmly on moving the College forward, even while attending to the urgent needs of the past two years. Thanks to their incredible, often unseen efforts, they are bringing team teaching, innovative core requirements and the Edge certification to life. You'll be hearing about all these later this year. Stay tuned!
As we settle into the new semester, let's look forward together—with gratitude to each other—for all that this semester can be.